First image of Harrison Ford in 'Indiana Jones 5' released
Ford reprises his role one last time for the anticipated fifth instalment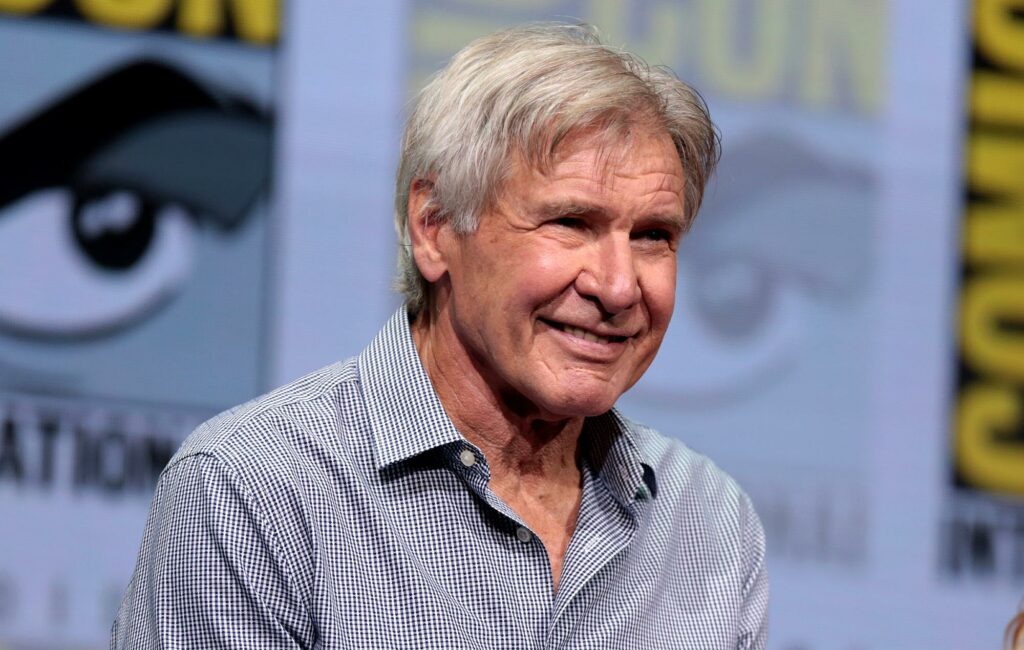 The first photo of Harrison Ford reprising his role as Indiana Jones for what has been called the "fifth and final" film in the franchise has been released.
Ford made a surprise appearance at Star Wars Celebration yesterday (May 26) where he shared the image with fans and said that he's "very proud of the movie that we made".

"It's a special honour for me to be able to congratulate John [Williams] on his 90th birthday," Ford said after entering the stage to the music of the celebrated 'Indiana Jones' composer.
"I told John on another occasion that we had the chance to be together, and that music follows me everywhere I go. And you know what, I'm happy about it," [via NME].
Filming for 'Indiana Jones 5' wrapped in February. The movie was originally being helmed by franchise director Steven Spielberg but he stepped down in 2020 and is now a producer on the film.
James Mangold has since taken over on director duties. 'Indiana Jones 5' also marks the first time that George Lucas hasn't contributed to the story, although Williams returns for the score.
Phoebe Waller-Bridge, Mads Mikkelsen, Thomas Kretschmann, Boyd Holbrook, Shaunette Renee Wilson, Toby Jones, Antonio Banderas and Olivier Richters join Ford in the cast.
In 2020, Lucasfilm president Kathleen Kennedy described the upcoming instalment as the "fifth and final" film in the series.
Earlier this year, Ford reportedly helped a crew member who suffered a suspected heart attack during filming. The actor was said to have first spotted the medical emergency at Pinewood Studios.
A source close to the production told The Sun: "All of a sudden a male member of crew collapsed," and that Ford "was standing just yards away and yelled for a medic".
The source added that "there was a huge amount of panic" at the time, as "the on-site first aider did CPR while they waited for an air ambulance and paramedics to arrive".
'Indiana Jones 5' is released in US cinemas on June 30, 2023, with UK and other release dates still to be confirmed.