Sundance Film Festival: London 2022 line-up is announced
Emma Thompson has been confirmed to attend the film festival which runs from June 9-12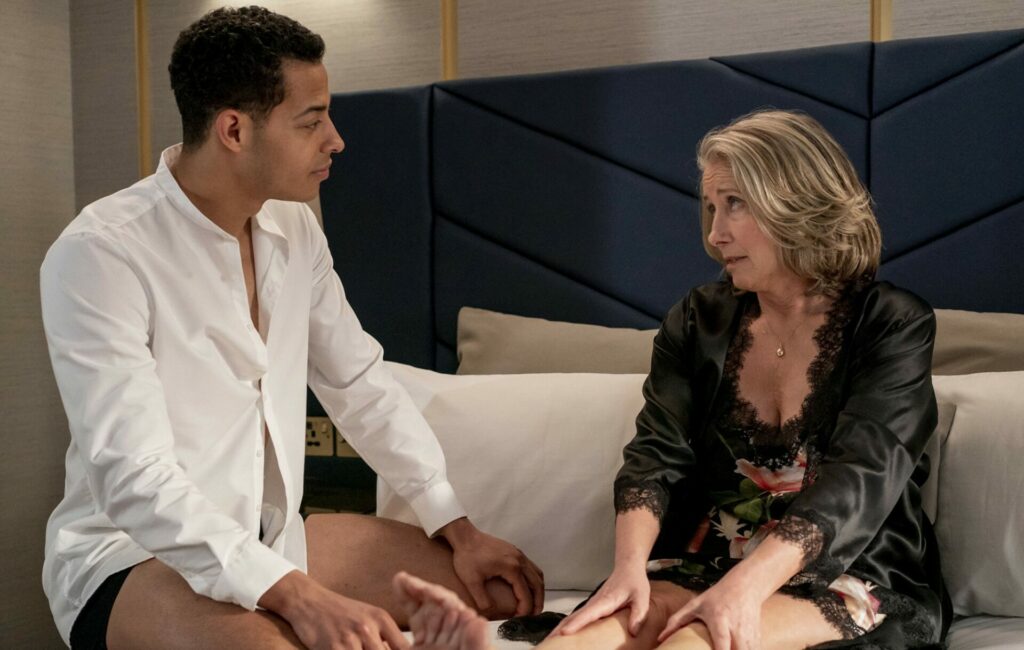 The line-up for Sundance Film Festival: London has been announced, with the UK premiere of 'Good Luck To You, Leo Grande' starring Emma Thompson scheduled to open the festival.
The annual film festival, which runs from June 9-12 at Picturehouse Central, will present 12 feature films, with Thompson and co-star Daryl McCormack ('Peaky Blinders') set to attend the premiere on June 9.
Thompson's film sees her star as retired widow Nancy Stokes, who develops a relationship with a young sex worker (McCormack) she hires for one night.
The festival will close out on June 12 with Jim Archer's 'Brian and Charles' starring David Earl.
Other films on the programme include Adamma Ebo's directorial debut 'Honk For Jesus. Save Your Soul' starring Regina Hall, Sterling K. Brown and Nicole Beharie, and psychological thriller 'Resurrection' starring Rebecca Hall and Tim Roth.
Lena Dunham's anticipated follow-up to 2010's 'Tiny Furniture' comes with the world premiere of 'Sharp Stick', which follows a 26-year-old year old living on the fringes of Hollywood who engages in an affair with her employer.
This year's festival will feature an equal number of male and female directors across feature and shorts.
"We're excited to be back in London to present a great selection of work from our Utah Festival programme to the wonderful audiences at Picturehouse Central," Tabitha Jackson, Sundance Film Festival Director, said. "Alongside some truly original voices and perspectives on the screen, we're looking forward to joining filmmakers and an array of industry players for some illuminating conversations about the present and future possibilities of independent cinema. And there'll be fun of course. And cocktails."
Festival producer Wendy Mitchell added at the programme was shaping up to be a "banner edition". She continued: "I'm so excited for the film programme the team has curated, which really does have something for everyone – insightful documentaries, moving dramas, thought-provoking horror films, and a great eccentric British comedy. Good Luck to You, Leo Grande is personally one of my favourite films of 2022 and to open the festival with Emma Thompson is such a dream."
Ticket passes are on sale now, with priority booking for Picturehouse members and Sundance Film Festival ticket passholders on sale now. General ticket sales will open May 3 at 10am BST here.
Find the full festival feature line-up below.
'A Love Song' (Dir. Max Walker-Silverman)
'Brian and Charles' (Dir. Jim Archer)
'Fire of Love' (Dir. Sara Dosa)
'Free Sol Choo Lee' (Dir. Julie Ha, Eugene Yi)
'Good Luck to You, Leo Grande' (Dir. Sophie Hyde)
'Hatching' (Dir. Hanna Bergholm)
'Honk For Jesus. Save Your Soul' (Dir. Adamma Ebo)
'The Princess' (Dir. Ed Perkins)
'Resurrection' (Dir. Andrew Semans)
'Sharp Stick' (Dir. Lena Dunham)
'Watcher' (Dir. Chloe Okuno)
'We Met in Virtual Reality' (Dir. Joe Hunting)