'Thor: Love and Thunder' trailer sees Russell Crowe strip Chris Hemsworth
The Taika Waititi-directed Marvel film lands in cinemas in July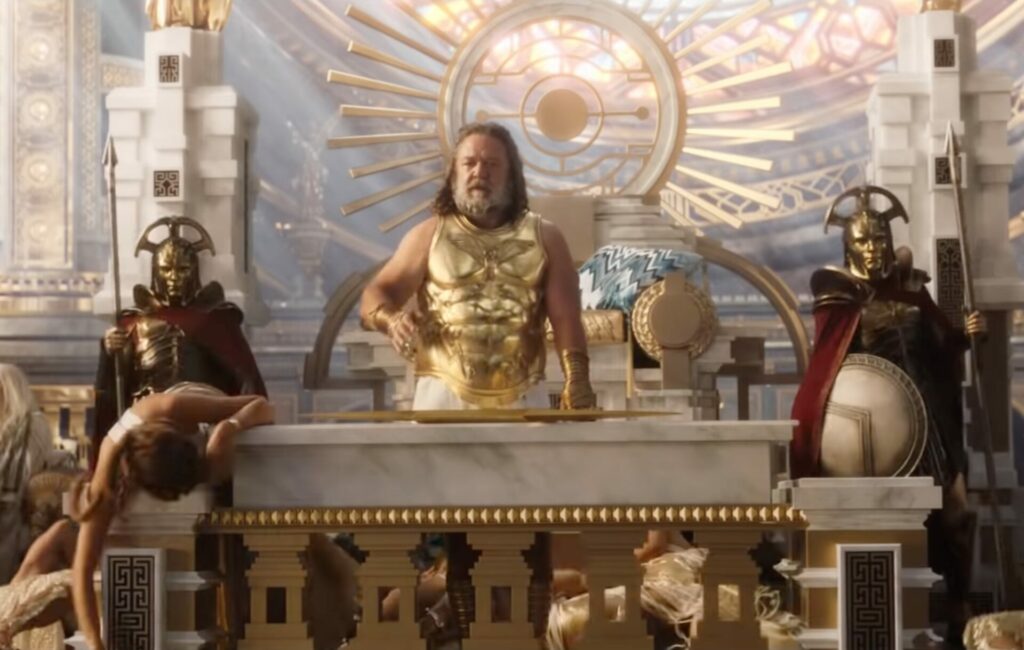 The first full trailer for 'Thor: Love and Thunder' has arrived, and sees Russell Crowe accidentally strip Chris Hemsworth.
The new Marvel film is set to land in cinemas on July 8, and the new trailer premiered during a break of the NBA Eastern Conference Finals basketball series last night (May 24).
In the trailer, Hemsworth's titular character teams up with ex-girlfriend Mighty Thor – aka Jane Foster, played by Natalie Portman – before Russell Crowe's Zeus tells Thor: "Let's see who you are. I take off your disguise."
After getting the move a little wrong, Zeus accidentally removes all of Thor's clothes, with Hemsworth shouting: "You flicked too hard, damnit!"
Watch the trailer below.
The new film is directed by Taika Waititi, who has called it the "craziest" film he's ever made, saying: "It's almost like it shouldn't be made. If you walked into a room and said, 'I want this and this and this.' Who's in it? 'These people.' What are you going to call it? 'Love And Thunder.' I mean, you'd never work again. Maybe I won't after this."
A synopsis for the forthcoming film reads: "The film finds Thor (Chris Hemsworth) on a journey unlike anything he's ever faced – a search for self-discovery. But his retirement is interrupted by a galactic killer known as Gorr the God Butcher (Christian Bale), who seeks the extinction of the gods.
"To combat the threat, Thor enlists the help of King Valkyrie (Tessa Thompson), Korg (Taika Waititi) and ex-girlfriend Jane Foster (Natalie Portman), who – to Thor's surprise – inexplicably wields his magical hammer, Mjolnir, as the Mighty Thor. Together, they embark upon a harrowing cosmic adventure to uncover the mystery of the God Butcher's vengeance and stop him before it's too late."