Watch teaser trailer for new Harry Styles LGBTQ+ movie 'My Policeman'
The new drama sees Styles' titular policeman caught up in a complicated love triangle
By Nick Reilly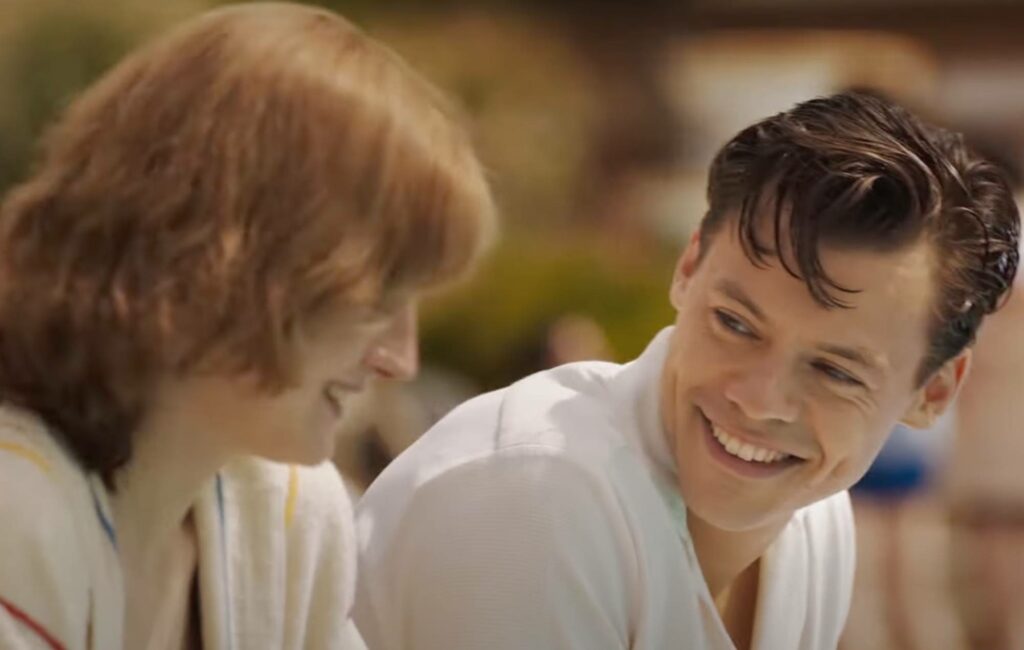 The first teaser trailer for Harry Styles' new LGBTQ+ drama My Policeman has been unveiled – you can watch it in full below.
Styles portrays the younger version of a policeman called Tom in the big screen adaptation of Bethan Roberts' 2012 novel, which centres on a love triangle between Styles' gay policeman, the woman he ends up marrying and the man he shared a secret relationship with.
The drama is set in the 1990s and follows what happens when an elderly man arrives at Tom and his wife Marion's (Emma Corrin) door, kickstarting an exploration of the events that took place some 40 years previously.
However, the teaser trailer focuses solely on the past – which sees Tom (Styles) and museum curator Patrick (David Dawson) beginning a secret relationship at a time when same-sex relationships were illegal.
A synopsis states: ""My Policeman follows three young people – policeman Tom, teacher Marion, and museum curator Patrick – as they embark on an emotional journey in 1950s Britain.
"Flashing forward to the 1990s, Tom (Linus Roache), Marion (Gina McKee), and Patrick (Rupert Everett) are still reeling with longing and regret, but now they have one last chance to repair the damage of the past.
"Based on the book by Bethan Roberts, director Michael Grandage carves a visually transporting, heart-stopping portrait of three people caught up in the shifting tides of history, liberty, and forgiveness."
The Michael Grandage-directed film is also described as "an important and timely cultural story, shedding light on recent history while also being relevant to today's current cultural landscape, where we are as a society and where we're headed".
My Policeman is set to be released in US and UK cinemas on October 21, and will subsequently make a global debut on Amazon Prime Video on November 4.
It marks the first of two high profile big screen projects for Styles this year. The other is Don't Worry Darling, a 1950s set thriller which shows the dark side to the lives of a couple (Styles and Florence Pugh), living in the oddly utopian neighborhood of Victory.