Adele – '30' review: Superstar turns pain into power on most personal album yet
Six years on from her last record, Adele explores new sounds and examines the pain of her divorce with stunning results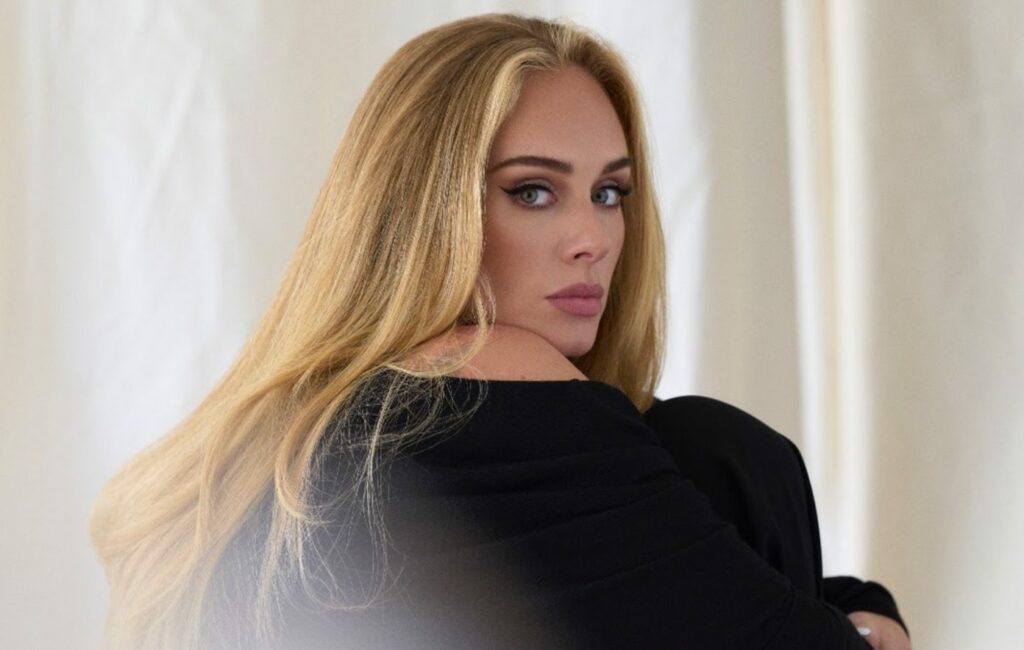 Adele is back and she would like you to know a few things. First, she is working through her feelings from a divorce. Second, she is not OK, but she's getting over it. And third, she is now in Hollywood, as you might have noticed from her Griffith Observatory show played to a crowd of A-listers.
Our Tottenham homegirl is now a full time Los Angeles resident, a point she makes clear from the outset on album opener Strangers By Nature, the Judy Garland-esque ballad written and produced with composer and conductor Ludwig Göransson. "I've never seen the sky this colour before / It's like I'm noticing everything a little bit more," Adele sings as she takes us by the hand and through to her most personal collection of songs yet.
Leaning into her new home city's heritage, vintage Hollywood inflections pepper the album – most notably on Strangers By Nature and the euphonious romance of All Night Parking – although Adele deftly avoids 30 becoming too much of a concept album that might have otherwise worked against appealing to a more mainstream fanbase, or alienating her British audience.
Strangers By Nature is as experimental as Adele gets on this outing, its romantic musings winking back to her debut, 19. While the rest of 30 might lack the dextrous lyrical quirks that defined Adele's earliest recordings, this is her most cohesive album to date.
Where on 25 it felt as if Adele was leaning perhaps too much into formula and struggling to find a creative niche through which to successfully step out from the shadow of predecessor 21, here the singer-songwriter takes more confident – if safer – steps forward.
Peeling back the layers of anxiety, divorce, helplessness and a feeling that she has failed her son, Adele delivers a raw outpouring of emotion on My Little Love, which coming from a lesser singer could have slipped into the melodramatic. "I know you feel lost, it's my fault completely" she sings before confessing over voice notes "I feel like I don't know what I'm doing / I'm sorry if what I've done makes you sad… I feel lonely, I never feel lonely, I love being alone."
The tempo is raised on Cry Your Heart Out, the bouncing beats running counter to her message: "Cry your heart out / It'll clean your face / when you're in doubt / go at your own pace… no feeling is a waste" she advises as she picks herself up off the floor, brushing off sorrow on what is one of just a handful of the album's upbeat moments. It's an instant contender for a follow-up single, until the opening riff of Oh My God kicks in and we're sucked into 30's most carefree belter as Adele embraces new love. "Maybe baby I'm losing my mind / cause this is trouble, but it feels right / teetering on the edge," she declares as her desire bubbles over, cheekily exclaiming, "I know that it's wrong, but I want to have fun." It's the Adele song we deserve to hear on radio.
By comparison, the Max Martin produced Can I Get It falls a little flat. While unoffensive, it doesn't have the dexterity or imagination of the far better songs it follows, and could have been plucked from any number of Martin's broad back catalogue. Adele deserves better, and fortunately the album has enough high points to distract us.
Fans will heap praise on I Drink Wine, although its song writing is not Adele's most adventurous. It's fine and does the job, but sits in safer territory alongside pleasant first single Easy On Me – there is more adventure to be had on 30.
The tone gets fiercer on Woman Like Me, produced and co-written with Inflo, in which Adele delivers an angry, resentful and defiant statement on separation: "Complacency is the worst trait to have / are you crazy? You ain't ever had a woman like me / It is so sad a man could be so lazy."
The confessions continue with Hold On, a tender moment that climaxes on a cloud of positivity as a mighty choir – voices provided by 'friends of Adele' – carries her along as she unpicks her isolation and dives into healing: "I am my own worst enemy / right now I truly hate being me… how do I feel so mighty small / when I'm struggling to feel at all / sometimes loneliness is only rest we get."
To Be Loved, the album's longest track at close to seven minutes, has Adele holding a mirror up to her sorrow and self-assessing her past loves – "I'm so afraid but I'm open wide / I'll be the one to catch myself this time" – she sings on the epic ballad before delivering an end note to satisfy those that miss the female vocal crescendos of 90s Mariah and Celine. "Let it be known that I tried" she delivers with power – we know Ms Adkins, we know.
Closing the set with Love is a Game, Adele dives back into the album's retro soulful melodies on a song that sits curiously close to Amy Winehouse's Love is a Losing Game musically and lyrically, but without the latter's more despairing edge. "How unbelievable of me to fall / for the lies that I tell, the dream that I sell / When heartache it's inevitable / But I'm no good at doing it well," she sings resignedly, ending 30 with a sentiment of hopelessness and inevitability that Adele is more than well-aware of being her moniker.
Success is a difficult place to be when you are one of the world's best-selling artists. A stumble is as big as a fall when you sell in the millions and break records with every release. As a collection it excels in quality beyond 25, and no doubt at this point – six years since that last hit album – every song, note and melody would have been poured over, dissected, curated, picked and perfected. While 30 is not Adele's purest moment, and fans of her first two albums will miss the irreverence and wit that we know from her television interviews, this is by far her most heartrendingly honest work to date, and that will be more than enough to continue Adele's dominance as one of the world's greatest artists.