Beyoncé 'Renaissance' review: dance album sees star at her most unguarded
Bey's red-blooded dance music is a celebration of the self that encourages — even expects — the same of her audience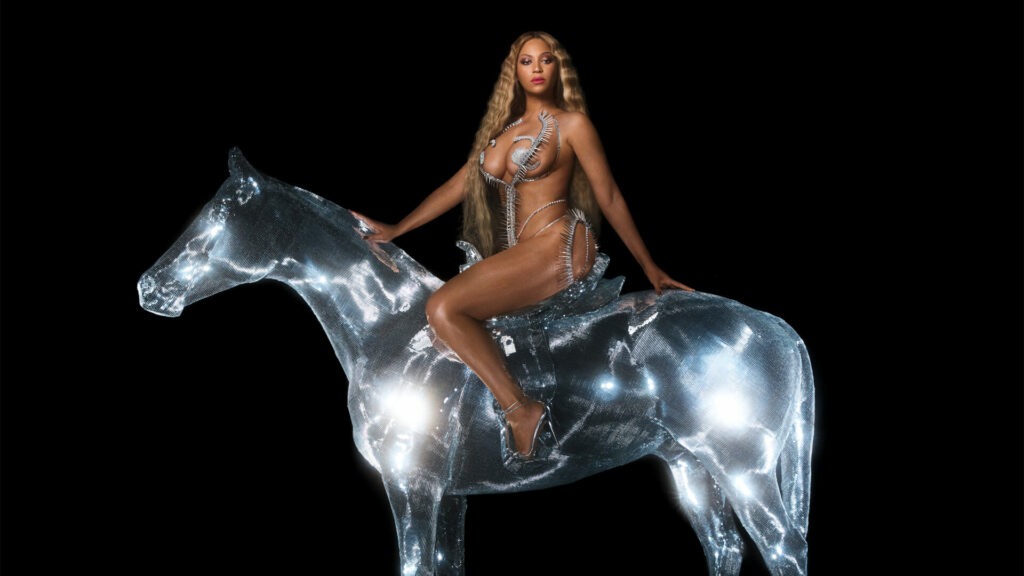 Seven studio albums deep into a 25-year career. Rich beyond her wildest dreams. Credibly able to claim the title of 'greatest living artist of our times'. What could motivate Beyoncé to keep going? High at the top, breathing the most rarefied air all alone, how does she keep things interesting for herself, never mind the world?
Renaissance attempts to answer that question. "It's not the diamonds, it's not the pearls… It's just that I'm that girl," Beyoncé croons on album opener 'I'm That Girl', the first of three tracks in an opening salvo that embraces her unique position in this world. On 'Cozy' she extolls her own confidence, and in 'Alien Superstar's vogue ball-influenced parlance declares herself "one of one, I'm number one, I'm the only one". It's an attitude that permeates the entire album, a true celebration of the self that encourages, even expects, the same of her audience. Beyoncé would like you to know she works harder, plays harder, fucks harder, and she is sharing it across just over an hour of full-bodied, red-blooded, dance music. "I didn't want this power," she confesses on 'I'm That Girl', but since we have given it to her, she's using it to inspire women, Black people, and the LGBTQ+ community at a time when their rights are being stripped away. The implied question is "if not me, then who?"
The rollout for Renaissance has been unusual in as much as this is the first Beyoncé project in a long time to arrive without an expansive, fully-fleshed visual identity like her 2013 self-titled visual album and 2016 follow up Lemonade, which premiered as a film on HBO. Besides a photo shoot for British Vogue and a write-up from editor Edward Enninful (which included just 17 quoted words from Beyoncé herself) and the album artwork (in which Beyoncé, dripping in crystals, sits astride a glowing, non-corporeal horse in several alternative poses), with Renaissance we are yet to be completely immersed in a world of Beyoncé's creation. We're instead invited to weave our own imaginings into the fabric of Renaissance — the glossy, golden, shimmering, hot, sticky, living, breathing, excessive outsideness of it. Music can evoke a genuine, spontaneous emotional reaction that sparks your reveries off in new and exciting directions.
Beyoncé seems aware of that here. In painting with all her colours, experimenting with vocals and harmonies, peppering rap verses throughout, homaging and honouring Donna Summer, calling on club queen Grace Jones for a deliciously provocative assist on 'Move', aligning herself directly with the queer community through the samples and features and lingo she has incorporated, she makes room for the listener to begin to mix their own palette, blend their own shades, and sketch out a vision of their own. It's true escapism, the kind that happens within the confines of your own mind, where you're free to be the most yourself.
But Beyoncé can't keep the gauzy veil of fantasy from being ripped off entirely — there are mentions of "black lives" and one memorable line about carrying Derringers because "them Karens just turned into terrorists" — but the mirage doesn't slip for long; she has you twirling away fast enough to convince you that you imagined it. The unabashed joy of Renaissance disguises not just the intricacy of the production and the melodic flourishes that can only be discovered on repeat listens, but the album's raw emotion and rebellious spirit, not quite as obvious as that of Lemonade, yet just as potent. Beyoncé's defiant urge here lies in choosing to pursue love and community, in pleasure for the sake of pleasure itself.
Not everything on Renaissance sticks the landing. 'Cuff It' has something of a network television variety show about it, the brassy production installing mental images of Beyoncé in a floor-length gown under too-bright stage lights, stepping and swaying and clicking. 'Plastic Off the Sofa' holds a similar quality: too conventional, too "this one's for the lovers". On their own these songs stand up proudly, but their obvious crowd-pleaser aspirations disrupt the sleek, stylised cool of the rest of the record.
But if the worst thing that can be said about Renaissance, the first act in a trilogy, is that a couple of tracks sound too pandering, then the subsequent album releases have an exceptionally high bar to clear. This is not necessarily Beyoncé at her cleverest, or most innovative, but it is Beyoncé at her most unguarded: revelling in her body and the imperfections caused by truly living in it, loving on her man, partying with misfits, squeezing every moment out of life and urging the rest of us to do the same. It's a call we must heed.