IDLES – 'Crawler' review: Bristol punks continue to evolve on soul-baring fourth record
The latest record from IDLES sees them taking a brave first step outside their comfort zone
By Lee Campbell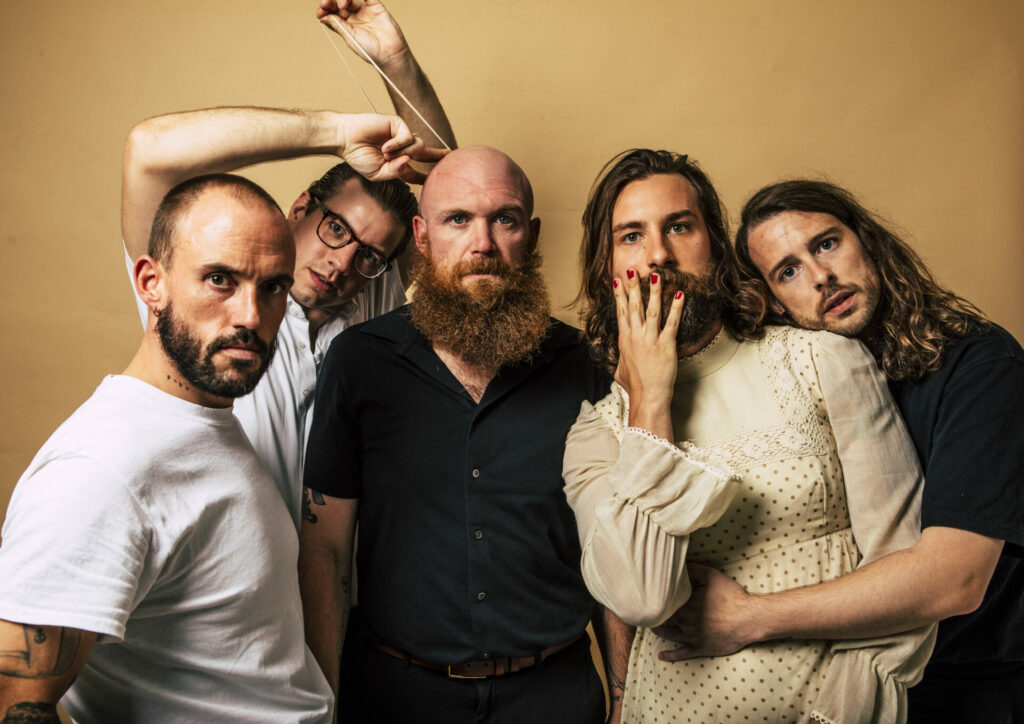 On fourth album 'Crawler', IDLES have mined personal depths to craft a collection of songs that is potentially their most honest and introspective piece of work to date.
It teems with the Bristol band's signature grit & gravel execution, protest bangers and tongue-in-cheek disdain for the state of the world, but also sees frontman Joe Talbot intensely channeling the experiences of his own traumatic journey against addiction, personal loss and eventual renewal.
The intensely stripped back opening track 'MTT 420 RR' is synth-heavy with bags of distortion. The title was originally inspired by Talbot's encounter with a speeding motorcyclist who was millimetres away from his car and complete carnage. The track draws you in, leaving you in constant anticipation of Bowen's wailing guitar or Jon Beavis's clattering drum patterns. It restrains from completely letting loose, all adding to the tension; reflecting the fragility of life and how we hang in the delicate balance of fate & circumstance.
Not only does Talbot look inwards towards his own struggles, on 'The Wheel', he also touches on his mother's ill-fated battle with alcoholism. 'When The Lights Come On' brilliantly retraces the days of relentless excess when Talbot and Bowen were working as DJs in the Bristol underworld – "I don't want your dim-sum It's 3am. I wanna dance until the sun comes." The song has a throwback, late '70s Joy Division bassline, bringing us on a car journey through sprawling, night-time cityscapes.
The brutal 'Car Crash' feels manic with echoes of the Prodigy's late Keith Flint. Clash-inspired, anti-establishment 'The New Sensation' lands an uppercut at Rishi Sunak's condescending attitude towards musicians during lockdown – "Then scream, I'll die for the cause. What else could your lungs be for?"
'Stockholm Syndrome' sounds huge with Bowen's pinging guitar licks. The initial waltz beat of the pivotal 'Beachroom Ballroom', simmers, but never really boils over. The band tag this as one of the most important songs on the LP, appreciating the punishing slog and often unreachable pinnacle that gigging artists aim to move through.
'Crawl!' rakes at the moment that we reach our lowest ebb, in order to begin to rebuild ourselves. 'Progress' employs unorthodox, weird-sounding frequencies that are reminiscent of some of the techniques used on Nine Inch Nails classic, 'Hurt.' 'King Snake' challenges us to be more accepting and to begin to refuse to cling onto our mortal existence, into something more spiritual & accepting. In the same mould, the lung-busting, closing track 'The End' uses the story of Trotsky and his final, 'beautiful' days with his family before being murdered by Stalin's henchmen to encourage us all to truly value the human and humane connections around us.
Last year's full-throttle 'Ultra Mono' may have delivered IDLES their first No. 1 album, however with 'Crawler' they have taken a brave first step outside their comfort zone. This has delivered a more reflective and relatable record, yet maintaining the IDLES brand of anger, irony and sonic explosiveness.