Yard Act – 'The Overload' review: Leeds punks skewer Britain on stellar debut
On their brilliant debut album, Yard Act prove to be the perfect chroniclers for our turbulent times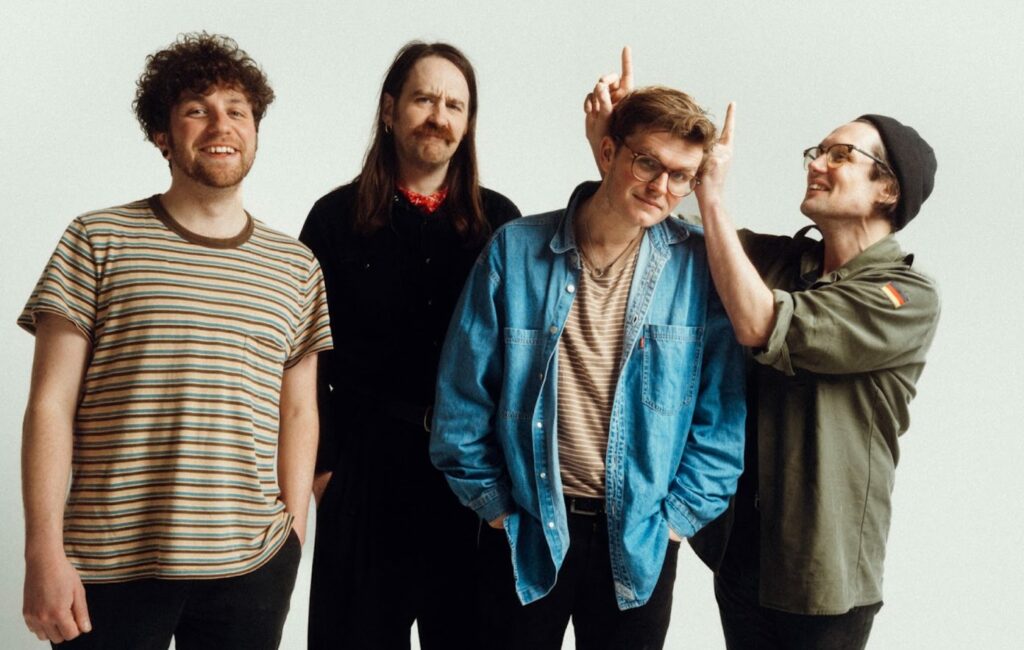 2021 saw an influx of British post punk-influenced bands releasing songs rooted in spoken world delivery (see: Dry Cleaning; Black Country, New Road). Leeds band Yard Act, who released their debut EP 'Dark Days' in January, were no exception to the trend. Except they were exceptionally good.
That isn't to say those aforementioned bands drowned in this new wave of punk and experimentalism. They have their own merits. But Yard Act's combination of profound musings on neoliberal Britain and droll inspection of everyday drama – delivered astutely by frontman James Smith – has hit harder. Yard Act's debut album drills down microscopically into modern life to excavate the bigger picture while accepting that blinkers remain attached.
Its title track, driven by brawny bass, scatty guitars and frenetic beats, spotlights Smith's clever juxtaposition of micro and macro observations. At the verses he disseminates a collection of overheard pub ramblings. A range of non sequiturs ("Fuck me how am I supposed to cope / In the age of the gentrified savage") precede the return of the "two-home owner" Graham from the band's breakthrough single 'Fixer Upper'. Here, Graham laments about "Kids these days" thinking they've been hard donе by. Smith uses a group-sung chorus to zoom out on "The overload of discontent / The constant burden of making sense." He doesn't pretend to have answers but at least surfaces the conversation.
On 'Dead Horse' Smith keeps the Grahams and the gammons in view, this time appearing to share his own narrative instead of his routine multiple perspectives or imagined monologues. The song showcases Yard Act's ability to part from propellant punk and settle into grooves, here pinned by ostinato bass and a scuttling off-beat. Alongside his own disillusionment Smith ponders a Brexit Britain that's lost its global influence. "England my heart bleeds, why'd you abandon me? / […] But we both know I wasn't the one lied to / And I'm not scared of people who don't look like me, unlike you" lands an affecting punch.
The Ramones-style bark of 'Witness' and the Americana-twinged licks of 'Tall Poppies', an epic eulogy to a popular small-town character and the underwhelm of living a settled life, stand out elsewhere. The circling bass lines and workmanlike pulses across much of the album, particularly on 'The Incident' and 'Land of the Blind', can sometimes blur tracks sonically, though that would be to nitpick. 'The Overload' varies its palette with playful electronics, disco-lite grooves and discordant brass cacophonies, reflecting the diverse stories its characters inhabit. It's a stellar debut effort.