Blossoms & Rick Astley Live in London: Unlikely combo deliver sublime tribute to The Smiths
Naysayers be silenced, this unlikely tribute to Salford's finest was brilliant - five stars
By Ali Shutler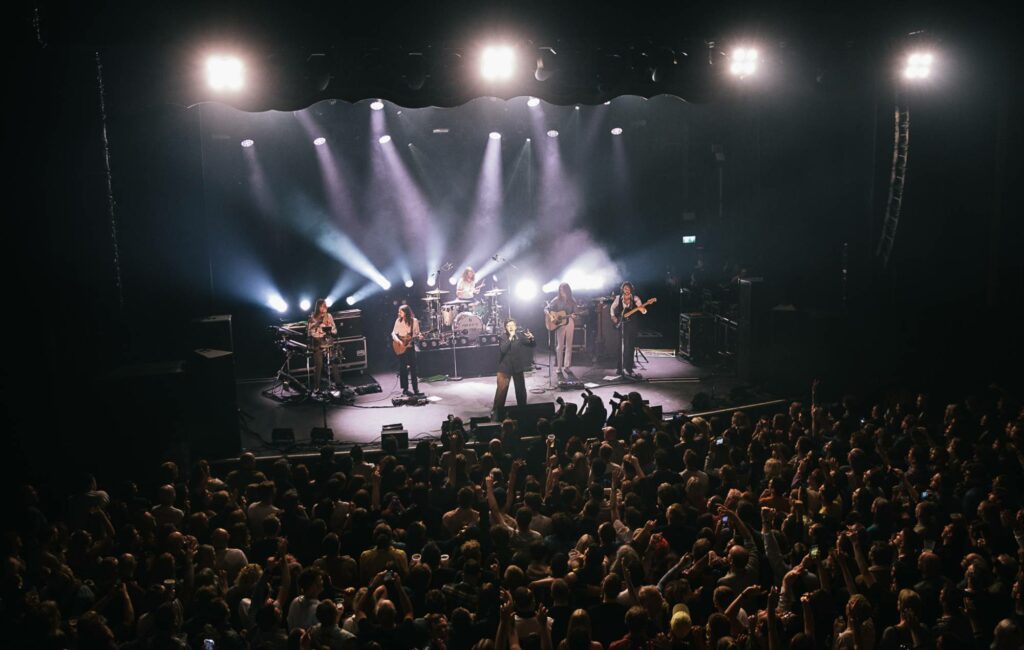 When Blossoms and Rick Astley announced last month that they were joining forces to cover the iconic back catalogue of The Smiths at two one-off shows, it proved to be the most divisive and perplexing of prospects.
Endless hours of YouTube footage were scrutinised, fans were firmly divided and Johnny Marr – the very architect of those iconic Smiths guitar riffs – denounced the idea as "funny and horrible at the same time".
But it was the ticket sales that ultimately spoke loudest, with two shows at Manchester's Albert Hall and London's O2 Forum Kentish Town selling out within minutes of going on sale.
Tonight (October 9) sees the northern supergroup return to the stage of the O2 Forum, where they first debuted the idea during a Blossoms show last month, for a mammoth nineteen song set.
Despite frequent requests from the crowd, it's a show that sees neither act air any of their own material. Instead, this is an evening that Astley describes as "surreal and it's only going to get surreal-er."
It's understandable, then, that the whole room takes the entirety of opening number 'What Difference Does It Make' to fully warm up to the concept. But by the time the six-piece launch into the jangly pop of 'Bigmouth Strikes Again', the crowd is fully onside.
And why wouldn't they be. Astley, showing off a surprisingly versatile and rich voice, does a great job of fronting the group. He attempts Morrissey's signature microphone spin but there's no risk of hearing the hateful comments that have sullied the singer's reputation in recent years.
Instead, we get the occasional self-deprecating comment ("someone said I was dressed like MC Hammer going golfing") and praise for Blossoms, "a beautiful talented band who worked their fingers to the bone to make these shows happen".
As for Blossoms, the Stockport retro-poppers really bring out the dynamic side of The Smiths' music.
Big hitters like 'Panic', 'This Charming Man' and 'Heaven Knows I'm Miserable Now' have never sounded so joyful, 'How Soon Is Now' is as moody as ever while "Please, Please, Please, Let Me Get What I Want' and 'There Is A Light That Never Goes Out' serves up big, beautiful emotion to the capacity crowd.
The Smiths built their legacy on offering a sense of belonging to the misunderstood and tonight is a warm, jubilant celebration of that togetherness. It's an altogether experience different to seeing the band back in their heyday but this was never about recreating the past.
Instead, Blossoms and Astley really care about the source material, and tonight's show champions how exactly The Smiths' music has endured in 2021 – the answer resoundingly arriving in the thunderous singalongs that erupt throughout. As Blossoms guitarist Tom Ogden says, "it's strange, but in a good way".