How 23-year-old songwriter beaux ended up in group chats with Matty Healy
To kick off Rolling Stone UK's spotlight on rising talent in collaboration with THOMAS SABO, Dirty Hit songwriter beaux discusses his music, style, and rebellious spirit
By Brit Dawson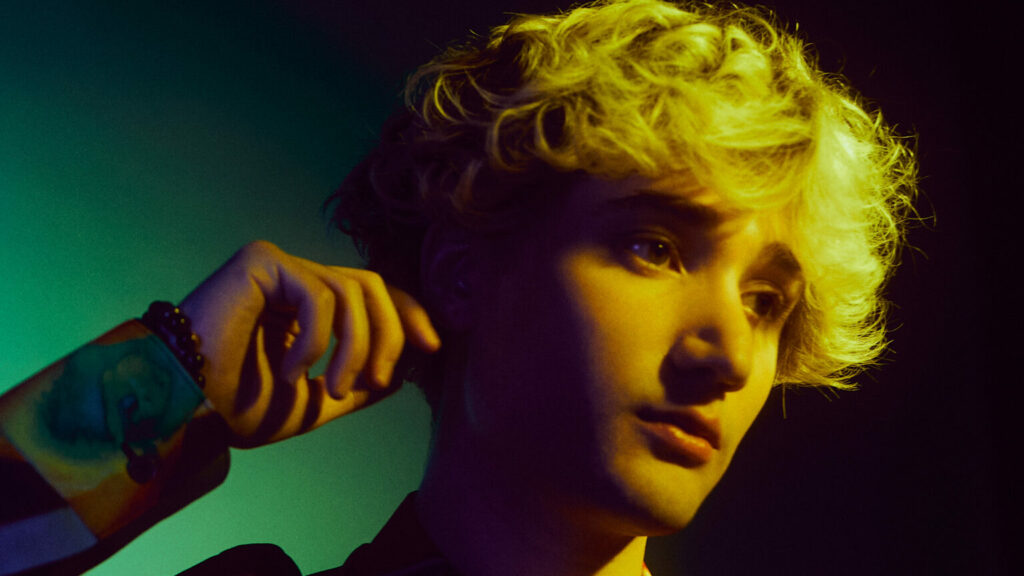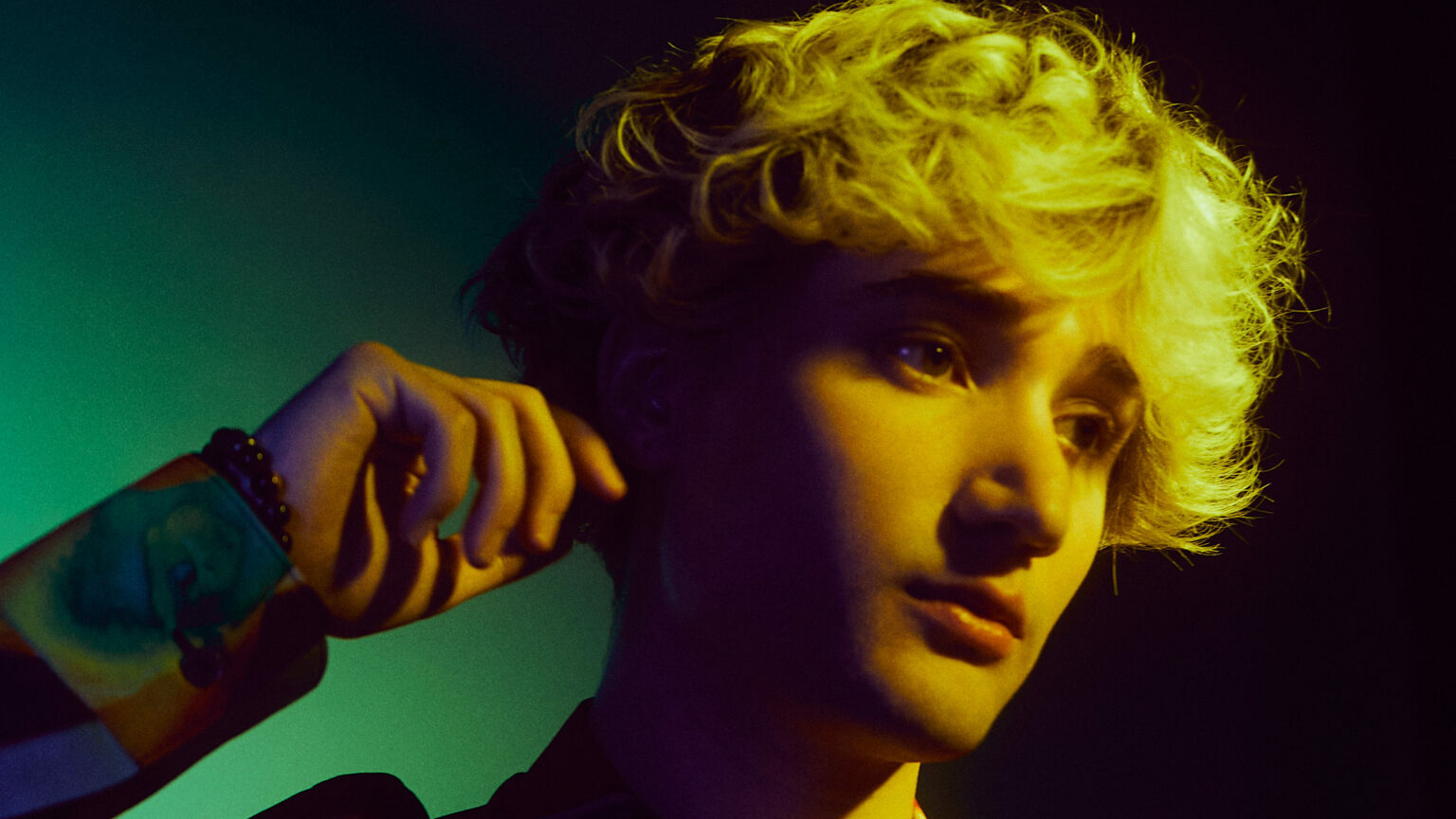 In partnership with THOMAS SABO
It's not everyday you find yourself in a group chat with Matty Healy but, in 2019, that's where 23-year-old Beaux South ended up, thanks to a chance DM that eventually scored him a record deal.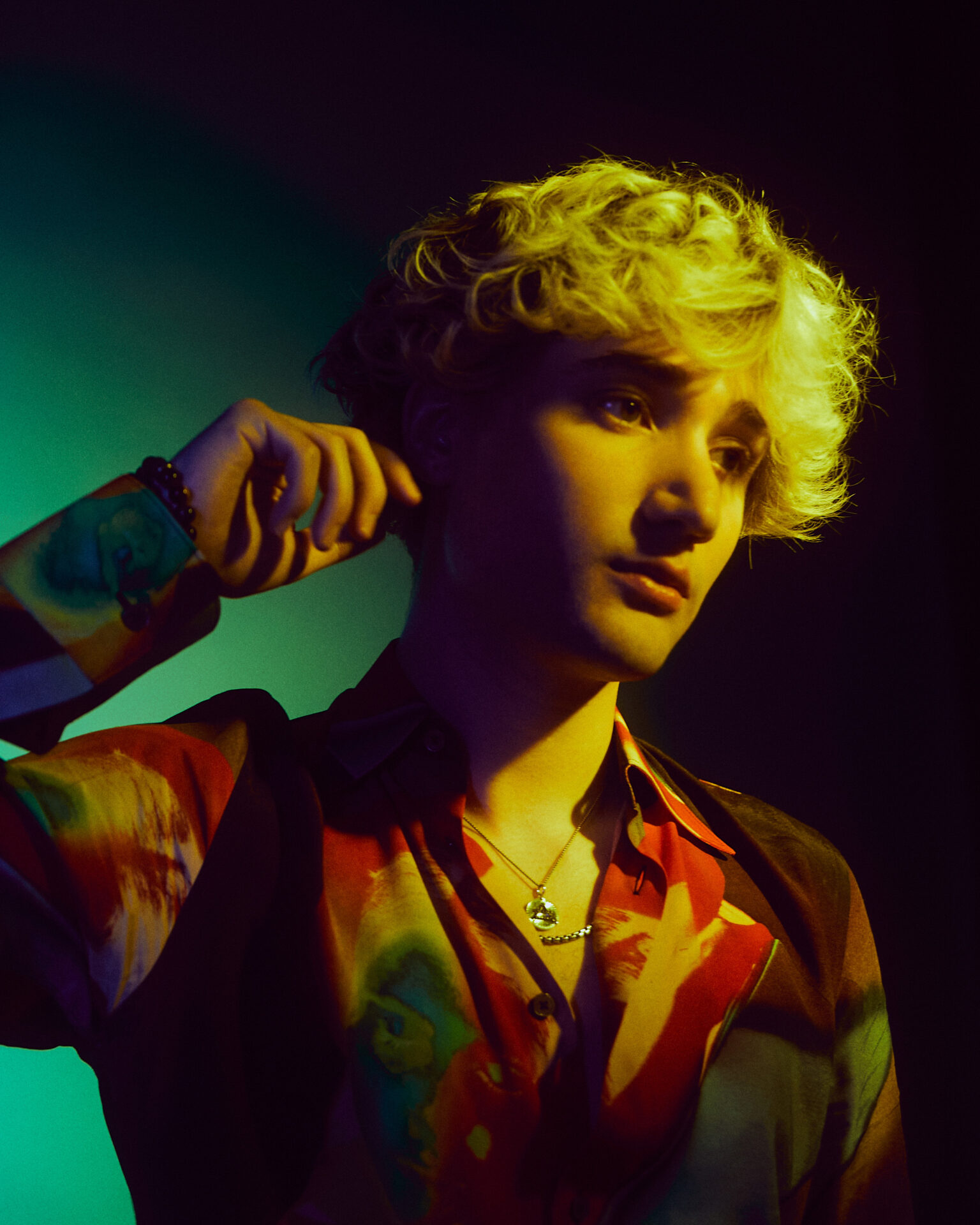 The London-born, Surrey-raised singer songwriter, who goes only by beaux, didn't send the DM in question to The 1975 frontman himself, but rather to Jamie Oborne, head of the band's label Dirty Hit. He sent it after watching The 1975's headline set at Reading Festival, simply so that he could, as beaux recalls today, tell Oborne "how good they were".
The band had become particularly important to beaux that summer, who looked to A Brief Inquiry Into Online Relationships, and particularly the 'Sincerity is Scary' music video, to help heal his wounds after a break-up. But he ended up finding more than just comfort in the album. "Something just clicked in my head, and I was like, 'I know what music I want to make'," he reflects over Zoom. "I downloaded Logic, started watching tutorials on how to use it, and then made seven songs — the first original songs I made — and uploaded them to SoundCloud."
So, when Oborne responded to beaux's DM to ask if he was an artist too, beaux had a portfolio of sorts ready to send. Specifically, his first EP, I Don't Want to Make It Alone, I Want to Make It With You, a vibrant, diaristic bedroom pop record later released by Dirty Hit in 2020 (the same year the label signed the musician).
While this might seem like a miraculous, fairy-tale story, this happily-ever-after didn't come without its fair share of graft. While most 15-year-olds were sitting their GCSEs at school, beaux was completing his A-Levels at home, after leaving school early to focus on music — a decision only approved by his mum with the stipulation that he'd still complete his exams. "The last few weeks of revision were hell," says beaux, admitting, "mainly because the rest of the time, I wouldn't do enough of it."
Once his exams were out of the way, and after he'd found his stride with his first EP and at Dirty Hit, new tracks came thick and fast, with beaux releasing two EPs in 2021. First, a love letter to the moments spent outside, which was (you guessed it) written during the height of the pandemic. It's a soft, synth-pop ode to long, hot summers (particularly treasured in lockdown), complete with chirping birds and brooding synths. Next, memories written down so i won't forget them saw beaux step up his game even further, creating groovy, toe-tapping melodies, euphoniously textured with the likes of gospel choirs and ethereal strings.
Last month, beaux premiered his fourth EP, how can i sleep? i'm wide awake, which arrived shortly after his first ever headline set at the Camden Assembly — a sold-out show. Following its release, beaux sat for Rolling Stone UK's shoot with THOMAS SABO, and took some time to reflect on his steadfast ambition, the inspiration and process behind his new EP, and his childhood penchant for dressing like Billie Joe Armstrong.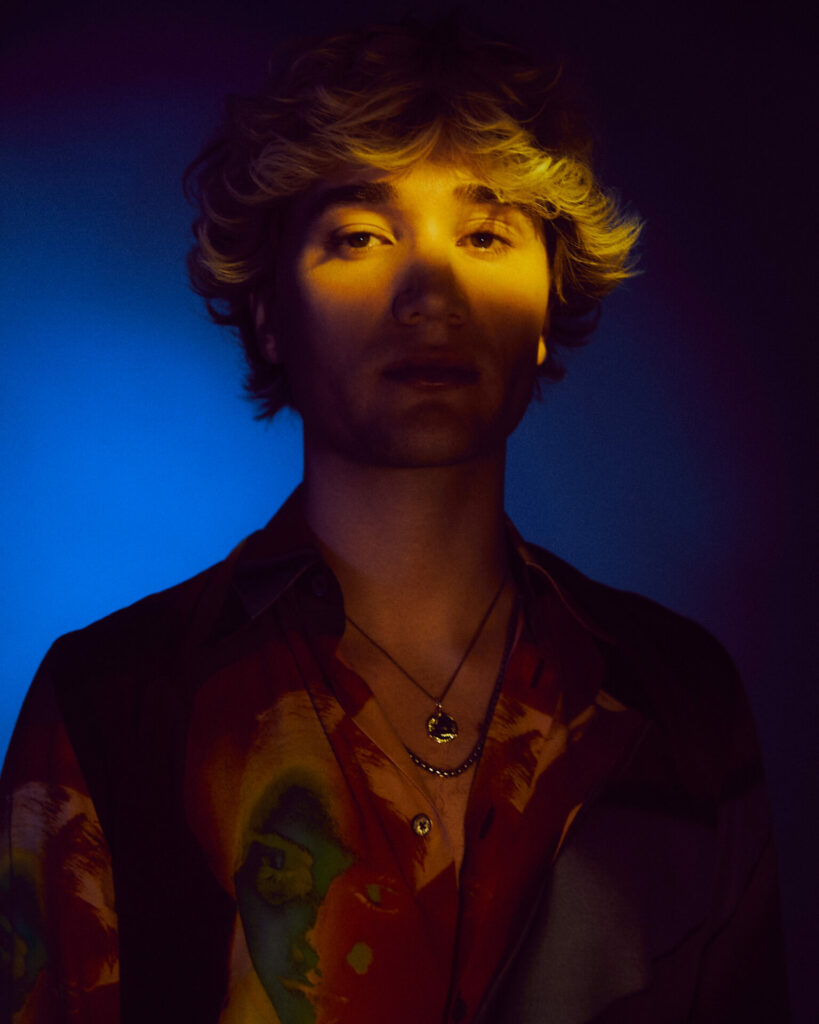 You seem to have always known you wanted to be a musician, sharing covers on YouTube when you were just eight years old. What drew you to this career?
beaux: My first ever memory of music is having this DVD of Queen. It was the best of their live performances or videos, and I would just watch it on repeat all the time. [At the same time] I kept getting in trouble at school. In choir, I kept getting sent out, and at parents' evening, they said to my mum, 'He needs to sort himself out. He's really good at music, so if you could try and get him some lessons'. And so then my family started encouraging me.
After that, you ended up finishing school and your exams early to focus on music. What was this period of possible isolation like for both you and your music?
beaux: There was quite a lot of FOMO because I was seeing my friends at school, while I was at home a lot of the time. It was a little bit boring, but it did probably strengthen my sense of individualism, because I was just doing everything myself. Same with music; I didn't get taught by anyone how to produce or do anything else. Just like when I was eight years old doing YouTube — I didn't know anyone who was doing that stuff at school, so I just got on with it and taught myself.
Who were you listening to for inspiration back then?
beaux: My brother introduced me to Green Day, who I loved. And I'm a person who, when I get obsessed with one thing, I don't want anything else, so I went through a massive period where I only listened to Green Day. And I used to dress like Billie Joe Armstrong when I was like 10 or 11. I got a studded belt and a red tie, and wore my mum's eyeliner. And I'd go to their concerts as well. So I was massively inspired by them. And then, in more recent times, it's been The 1975, which, a few years ago, got me into production.
Right! You signed to Dirty Hit after DMing Jamie Oborne about a 1975 show. That must have felt so surreal, watching a band you love and then suddenly being added into a group chat with them. What was it about the Reading Festival set in particular that inspired you so much?
beaux: I just thought Matty was such an amazing frontman. I hadn't had that sort of excitement at a gig since Green Day when I was really young. You know, like that proper excitement when you hear the music stop playing and the band walks out. It's just such a unique experience. Everyone was buzzing and they did the best set. [And then when I was added to the group chat], Matty said that he really liked my music and thought I was talented; he told me that if I needed anything, to let him know. I was so excited.
How, if at all, has your musical style or process changed since signing to a label?
beaux: I've heard from other artists, and online, that they sign to a label and the label starts telling them what to do, and having a big hand in the music, forcing them to do stuff. And I thought, 'Is that what it's going to be like when I sign to a label?', but it's never been like that for me. Dirty Hit has always given me space to experiment and make what I want. I've been able to expand my music, and learn from really talented people.
"My sound is an amalgamation of everything I've ever been inspired by, mixed in with being self-taught and doing my own production, which has given me little quirks"

— beaux
How would you describe your sound?
beaux: It's an amalgamation of everything I've ever been inspired by, mixed in with being self-taught and [doing] my own production, which has given me little quirks. I do things in my own way, which I've just figured out by trial and error. And that's it. It's me!
You've just released your new EP, how can i sleep? i'm wide awake. What message are you hoping to convey through it?
beaux: It goes through a few different places. The second EP [a love letter to the moments spent outside] was very specific. It was during lockdown and was about being outside. Whereas, with this one, I didn't go down one specific theme. There's songs about me and my girlfriend, but I tried to explore them in a funny way. They're love songs, but one of them's about how Benadryl tablets make her so tired and sleepy, and I'm just laying there feeling happy that I'm with her. One of them's about her dress not arriving. I just tried to approach these tracks a bit differently.
[It's also the first EP recorded in a studio, which] was really cool. During lockdown, I'd just been making songs at home and not doing shows. This EP came right after we started doing live shows — which I realised is my favourite thing — but I felt like my songs weren't made for live, so I was interested to write with the idea that my band would be playing them with me. I did a lot of the recording with [composer and producer] Jonah Summerfield; he's an amazing drummer as well, so it was cool to make a big live sound.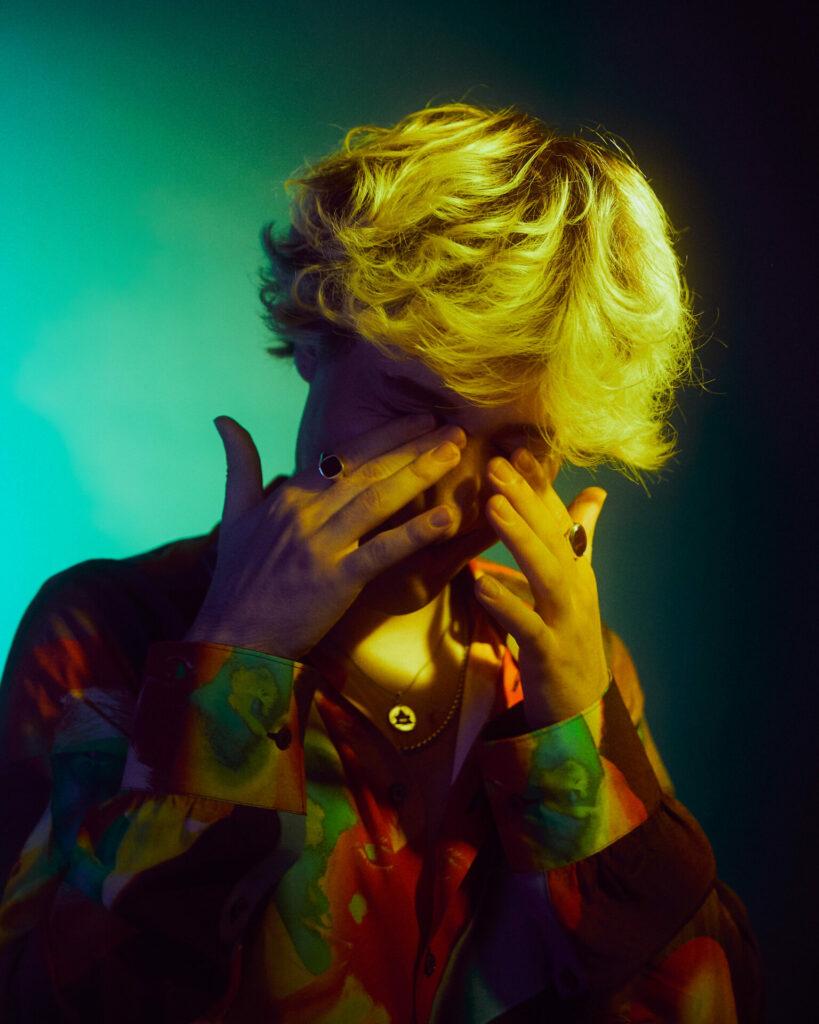 What's your process of songwriting like?
beaux: Nine times out of 10, it's an in-the-moment thing. I'll be in the mood to write a song, then a certain chord progression, or even just a random thing will inspire what I want the song to be about. Every so often, I'll see a quote and then I'll write from that. Just recently, I saw this quote that said, 'I'm not as I was', and I thought that could be a cool song title or something, so that was an idea I scribbled down in my notes, and then wrote a song about.
You've just released an EP and played a headline show at Camden Assembly. Maybe it's too soon to ask, but have you thought about what's next for you?
beaux: Next is an album, which is what I've been working on in between releasing this EP and getting ready for the stage. It's still in its early stages, but I've got a lot of songs together. [Now, it's just about] shaping where I want to take them with their production, as well as the general theme. But I'm super excited to be making a full-length project.
Shop the THOMAS SABO Rebel at heart jewellery collection here.
Photography: Dean Ryan McDaid
Styling: Harriet Nicolson
Grooming: Dan Delgado