Foals: "Our new music is ready for you to party to"
Now a three piece, Foals have stripped away the excess and, as they tell Rolling Stone UK, are making their most accessible, danceable music in a decade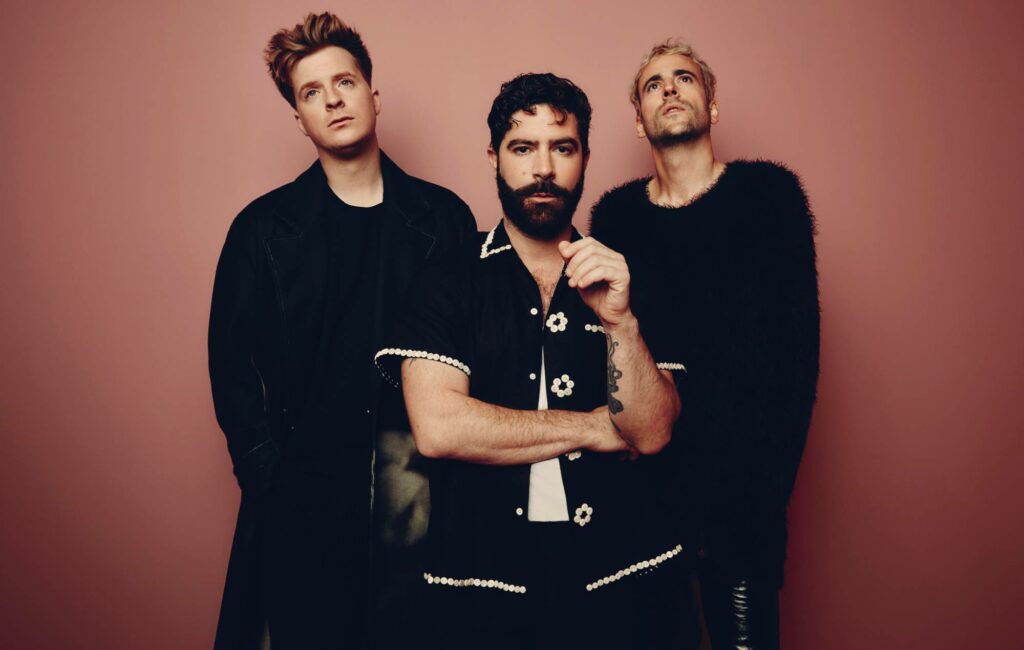 Like many seemingly prophetic songwriters, Foals wrote their apocalyptic album even before the pandemic hit. Everything Not Saved Will Be Lost – a two-part album released across 2019 – saw the band stretch their ambitions as far as possible, adding more and more layers to their palette and making their most widescreen music to date while singing of the end times and environmental ruin. It wasn't a surprise when earlier this year, the track 'Neptune' was revamped by Hans Zimmer's production company to soundtrack a new BBC nature documentary.
With the backdrop of a global pandemic, the departure of founding keyboardist Edwin Congreave and a looming climate crisis, the band – now a three-piece after bassist Walter Gervers also left the band in 2018 – decided to shun the darkness around them and make music of escapist fantasy for their next move. "In the depths of winter, we wrote a summer record," frontman Yannis Philippakis tells us.
This new approach is exemplified on their massive latest single 'Wake Me Up', the most immediate and bright pop song Foals have put to tape in years. "It was self-administered medicine to us, writing this joyous music," Yannis says, with plenty more promised on their seventh album, due later this year.
"I'm walking through a dream, the finest place I've ever seen," you sing to open 'Wake Me Up' – how did you get into the headspace of escaping such a dark reality?
I wanted the songs to be capsules to transport people – and myself – out of the time that we were in. A lot of the new songs are set in far-flung places that are halcyon and idyllic. That's part of the power of music, to act as a vessel for transport. It felt like postcards from the past for the future. I was taking shards of sun-drenched, joyous memories of being at a party somewhere, which felt so out of reach at that time, and trying to project it and manifest it into the future for when stuff reopened. We wanted to have music ready for the re-emergence of the world – here's music ready for you to party to when things are right again.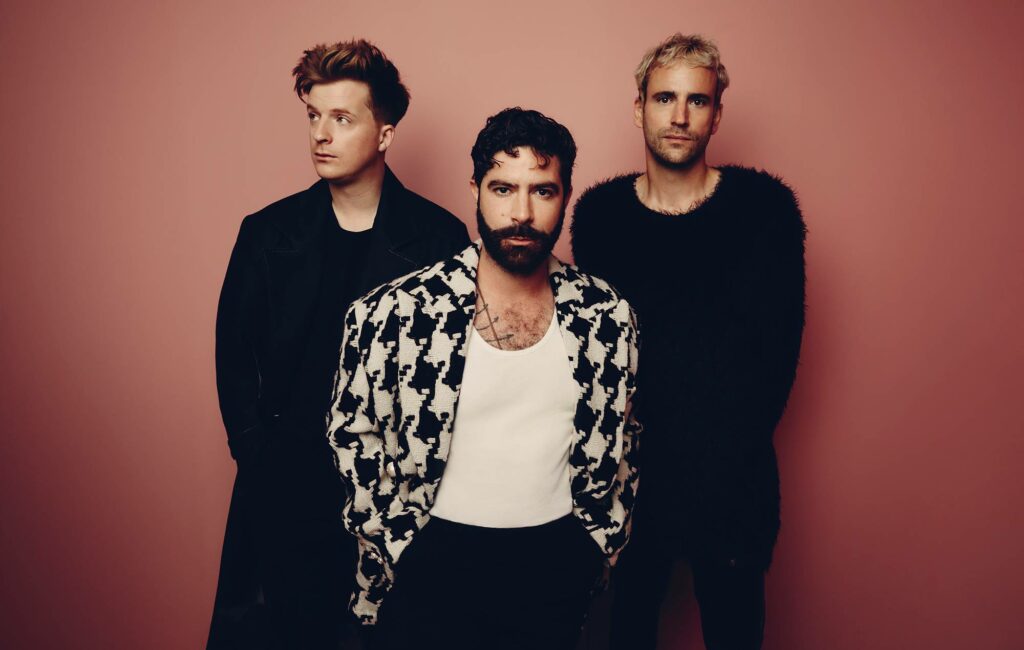 And the new music is from your upcoming seventh album. How is it coming together, and who have you worked with on it?
We're almost finished, and just have a few more bits of mixing to do. Not all of the songs are as disco or new-wave as 'Wake Me Up', but they're all upbeat, joyous, catchy tunes. We wrote it in our tiny rehearsal room in Peckham and have worked with John Hill (Florence + The Machine, Cage The Elephant), Dan Carey (Speedy Wunderground, Black Midi, Fontaines D.C.) and A.K. Paul. There's been an interesting pen-pal aspect to the record, sending messages out in bottles to producers and then them all coming back to us – like an exquisite corpse situation. Hopefully it's made a much richer tapestry, and maybe we needed more voices in the room because the three of us are so well attuned to each other now.
The new material is your first as a three-piece after Edwin's departure. Did you know he was leaving before you started work on the album?
We knew right at the start. It had been on the cards for a while, and we thought that we'd do one more tour together, but it had come to a point, particularly with Covid, where we said to him, 'Do you really want to write another record with us as a four-piece or shall we leave it in a good place?' Edwin had things he wanted to do, like studying and engaging with efforts against the climate crisis – very venerable things, which it's hard to pick faults in. There's no animosity, and I respect him a lot for leaving.
Edwin's reasons for departure were heavily related to the impact of worldwide touring on climate change. Are there measures you as a band are putting in place to limit your own emissions in the future?
We've been making changes over the past few years. We carbon offset all our touring, don't tour with disposable plastic anymore, and are trying to make incremental changes. It's difficult when so much of the business and demand for the band is both abroad and in a live setting, because the remuneration for recorded music is so small, and it's very difficult to say we're not going to tour. For me as well, I need to be on stage – it's a thing I wrestle with.
Do you see the impact of the new dynamics of you as a trio reflected in the forthcoming music?
If you have five people in the room, each devoted to their own instrument, they're going to innately want to play it all the time on every song. Now there's only three, you've got Jimmy moving between keys and guitars, and we gave a lot more space to the sound, because the last record was dense. It's a triangular sound in a lot of ways. The joyousness within the new music is us getting back our sense of childlike wonder, and having 'pinch me' moments. There's always been a big element of melancholy in what we do, but we want our live shows to be an ecstatic celebration, and we've written new music for that. This record, more than any record we've made since [2008 debut album] 'Antidotes', is good for the body. It's physically energising and gratifying.
The new album feels tailored to the live environment – how were your first shows back post-Covid this summer, and what can we expect moving forwards?
The hopes and thoughts that we had when writing the album were saying, 'Can you imagine how good it's going to feel when we're all back together and hugging and dancing?' For us to feel like conductors and the lightning rods for those moments, it's more than you can put into words. Being back on stage reaffirmed to us how right it is that we are where we are and are doing what we're doing. To hear people sing the lyrics back, it made us realise that all of this is stronger than something like a pandemic can break.
Foals' latest single 'Wake Me Up' is out now.