Jayda G: dancing for herself
Jayda G, the London-based house music producer and DJ who recently featured on BBC Three's hit show 'Glow Up' for Rolling Stone UK, brings joy and freedom to dancefloors across the world. She speaks about the power of music on memory, playing a more inclusive Coachella and the positive change happening for female and Black artists in the dance world
By Katie Thomas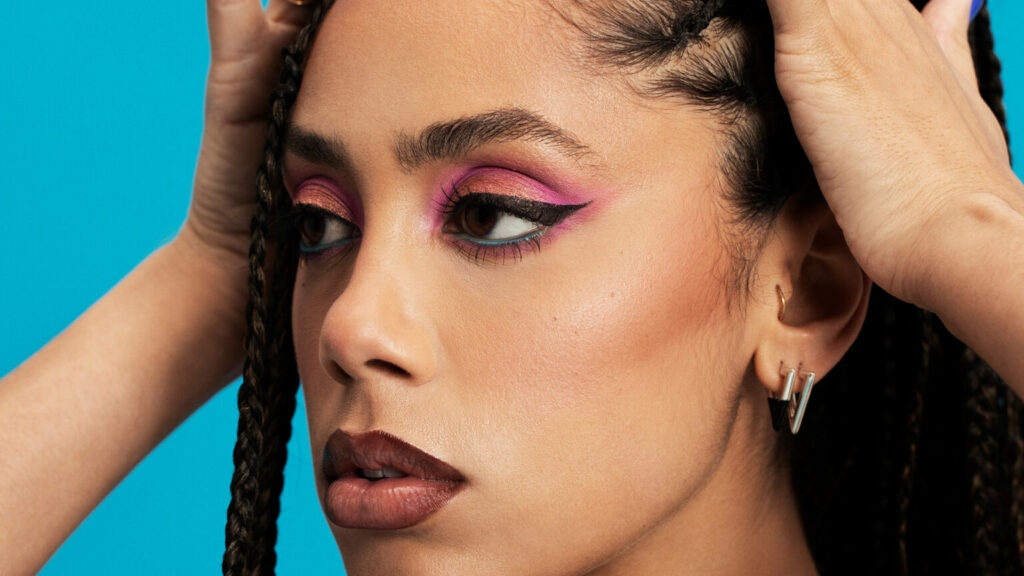 Music can invoke a memory so vivid that, for a moment, you are whisked back in time. Though it doesn't appear on her 2021 DJ-Kicks mix album, one of those records for DJ Jayda G (the alias of Jayda Guy) is Cymande's 'Brothers on the Slide', originally released in 1974. On a Zoom call from New York, where she's just woken up from a nap, Guy describes the setting that appears in her mind's eye when she hears that song: Grand Forks in British Columbia, Canada. "It's super hot, forty degrees Celsius, and it's dry heat, because it's like a desert," Guy says. "There's a lake and a river near our town and the sound of crickets. When you drive through there's this dry, brown grass that rustles in the background. It's so hot that the wind is hot. It gives me this warm feeling of home within myself. And that song brings me back there."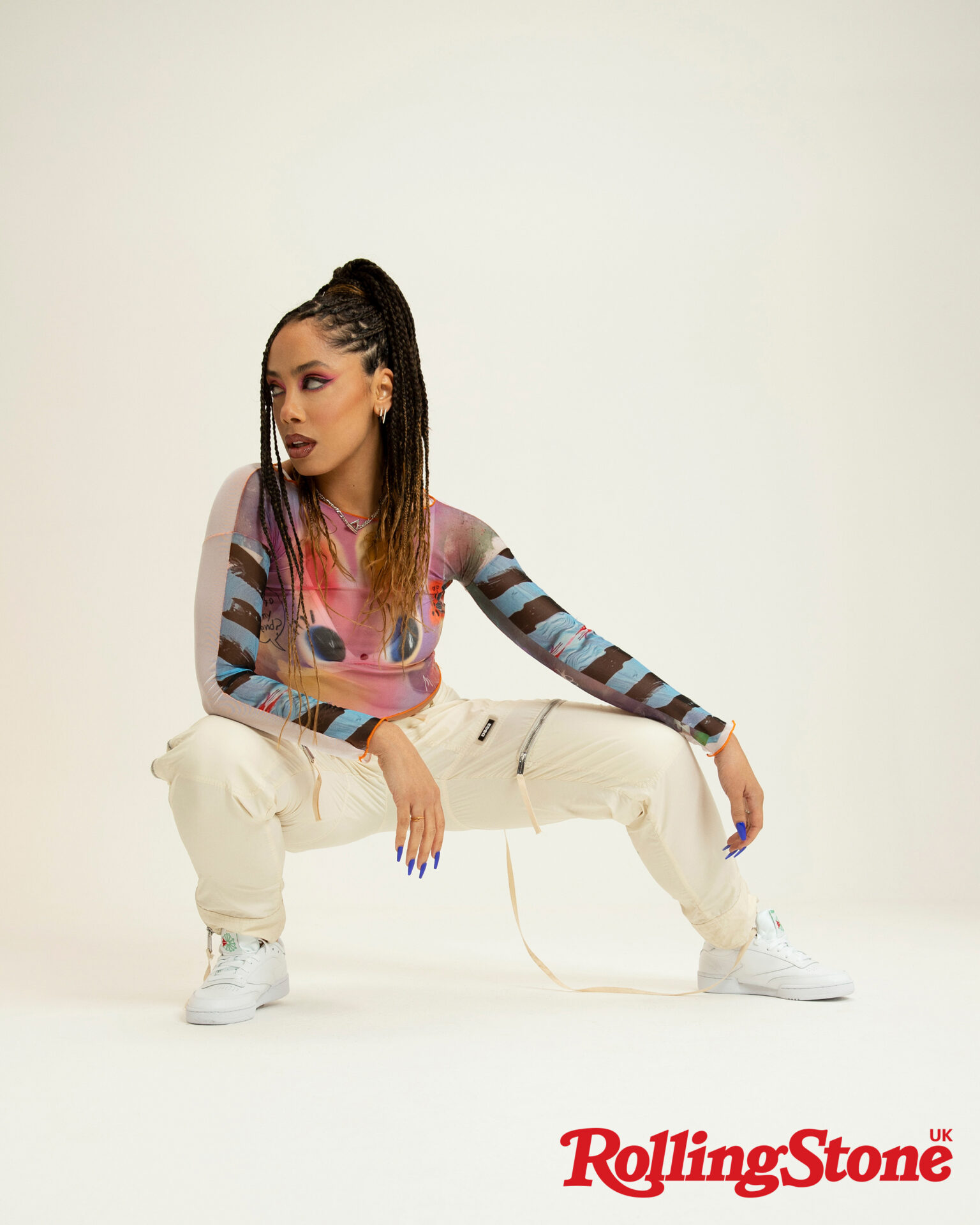 The first time Guy heard 'Brothers on the Slide' was around 15 years ago, when her boyfriend at the time played it to her. It was rare to find a boy in Grand Forks that would play you anything soulful, she laughs, but for 15 years, she's been reminded of him and the heat of summer in Grand Forks every time the opening bars of that track ring out. Fast forward to 2020, when Guy, like so many others, decided to spend some time in her hometown, and she reconnected with her teenage boyfriend. "You'll love this one," she says with a warm grin before beginning the story. The latest in the story? They are together again, and he is moving across the world to join her in London, where she now lives.
DJ-Kicks, released in May 2021, is a collage of her most meaningful records. It's music that conjures vivid memories, or reminds her of important people, places and periods of her life. The track selection mirrors how Guy goes about her wider work as a producer and DJ, as she seeks to make and play music that's as moving for her heart and mind as it is for the bodies grooving on the dance floor.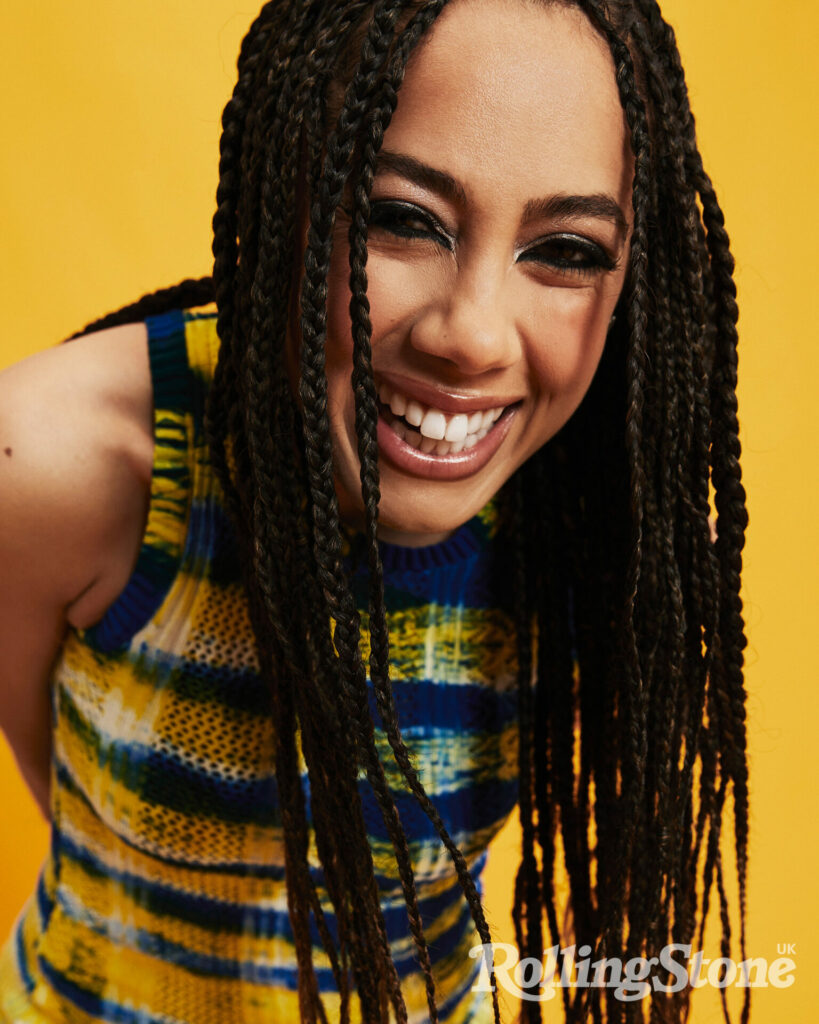 "I think I came out dancing," Guy smiles, thinking back to her very first experiences of music. When her mum was pregnant with her, she started kicking in the womb when 'Alphabet St.' was playing. "And that is when my love of Prince started," she says. Guy's father passed away when she was ten years old, and she tells me fondly of the home videos her family treasure of her and her dad dancing. Although they never danced together, because, for Guy, dancing is something she does alone. "It's so funny because I totally reject him," she says of the videos. "Dancing is for me."
Guy's home in Grand Forks was a loud, happy environment, her childhood soundtracked by soul, R&B, jazz and classical. She'd learn dance routines to Janet Jackson, her sister would bring Prince records home from university and her older brother taught her about hip-hop. When she started going to festivals in her early 20s, she was blown away by LCD Soundsystem at Sasquatch!. The main stage of the festival looked out over the edge of a canyon, she explains, and she recalls the spine-tingling feeling as the crashing keys finally dropped about three minutes into 'Dance Yrself Clean', the sounds reverberating off the surrounding rocky topography.
"I was constantly searching for that community of music people and it took me a long time"

— Jayda G
As a Black man in a majority white neighbourhood, Guy's father felt his culture was notably absent from their life in Grand Forks, but he was able to honour his heritage by blasting '60s and '70s soul tunes at home. "It was his way of connecting to [the parts of himself] that he wasn't surrounded by anymore," she explains. Witnessing how he missed his roots became a formative tool for the way Guy would navigate dance music as she grew older. "I was constantly searching for that community of music people and it took me a long time," she says. "I didn't really find it until I moved to Vancouver in 2013."
Guy had moved to Vancouver to study – a masters in Resource and Environmental Management – but it was also where she was first able to tap into the hazy, melodic scene that was bubbling there. Floating Points' first ever show in Vancouver was an all-time highlight, she explains, remembering how he had a neon sign above him saying "Clap!" which he would illuminate "when it was getting really wild and hectic in the room."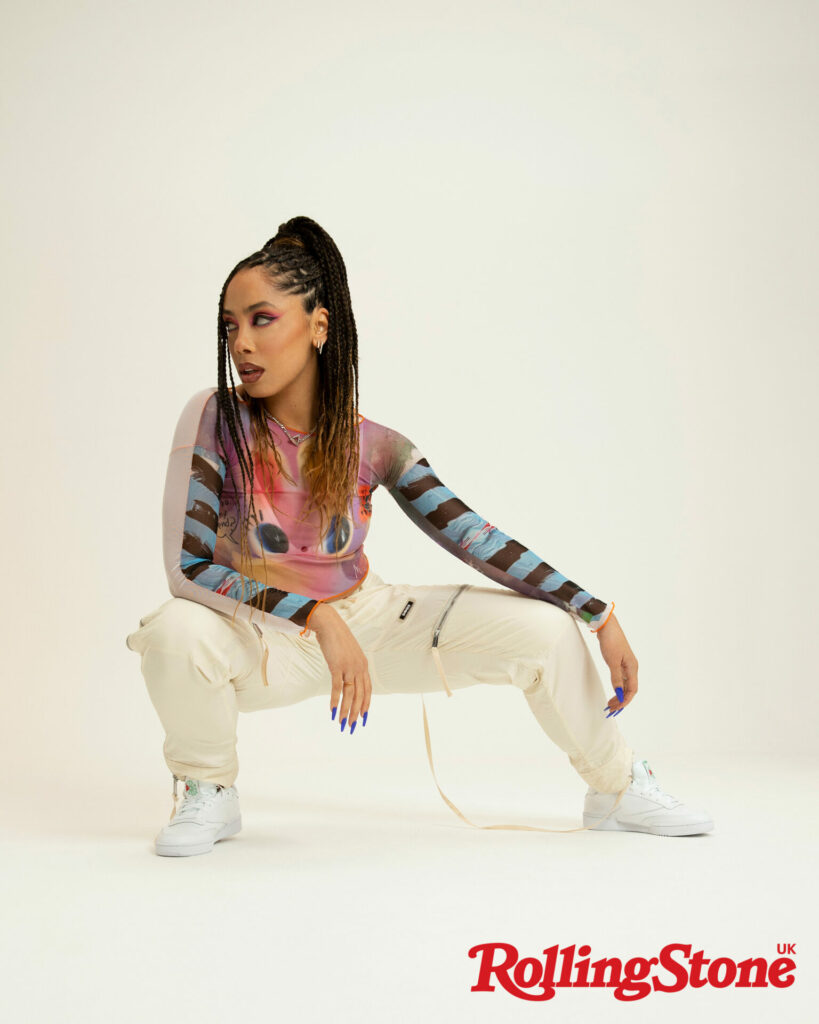 Jayda G's first listings on Resident Advisor date back to 2014, when she was DJing in the city alongside DJ Fett Burger. The following year, she and Fett Burger would launch their label Freakout Cult, with her debut EP, Jaydaisms, five tracks of warm, off-kilter house, dropping in 2016. A handful of further EPs followed, before her debut album Significant Changes came out in 2019 via Ninja Tune.
Inspired by her studies, environmentalism and tracing the history of disco, Significant Changes was a sincere offering from Guy that captured many of the things that are important to her. Bolstered at the same time by her burgeoning fan base and her genuinely infectious energy in the booth – always joyfully, purposefully dancing for herself – Jayda G was quickly becoming a star of her scene.
"I've been burned. There's a lot of people who I would have considered friends, who then in the industry part of our relationship have done something that's hurt my feelings"

— Jayda G
But becoming successful in dance music, as in any discipline, comes with its challenges, and over the years Guy has had to take stock and figure out how best to take care of herself in an industry that can be so demanding. Much of this is choosing who to spend her time with, she says, making sure she surrounds herself with people that truly make her happy. Dance music can be fickle and is so driven by socialising, substances and late nights, so it's important to look out for yourself. "I've been burned," Guy says. "There's a lot of people who I would have considered friends, who then in the industry part of our relationship have done something that's hurt my feelings." She's learned, from professor and podcaster Brené Brown, about the importance of acknowledging that there are different types of friendships that can play different roles in your life, and to understand when to make that distinction more clear.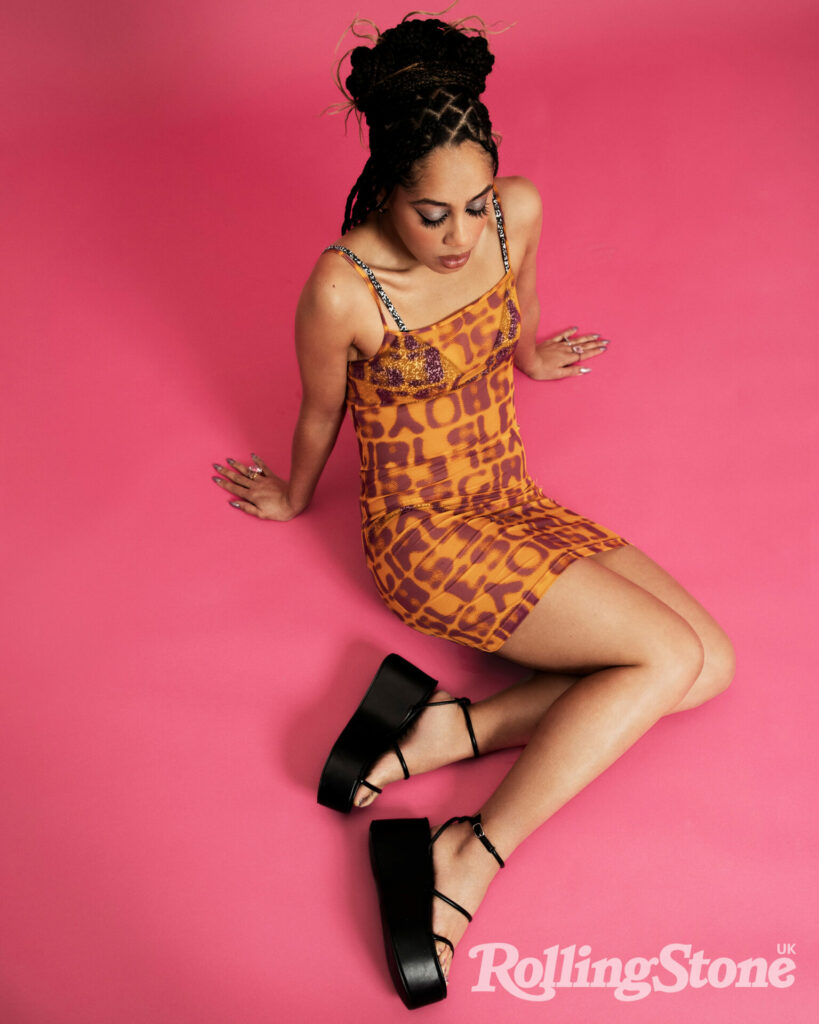 As highlighted in her studies and the conservationist narrative of her LP, Jayda G also wants to take care of the planet. With her own team, she uses a carbon offset programme, The Gold Standard, which donates to various environmental causes after calculating the tonnes of carbon emitted during your travels. Guy feels that festivals are getting better at executing their events in a more sustainable way, and that a positive step for artists is to plan their tour dates in a way which makes sense; playing a series of shows in one trip and, where possible, not travelling across the world for a single gig. "The foolproof way would be to live in a cabin in the middle of nowhere," she says. "But the reality is, I am a DJ, I travel for a living, it's how I make my living. So it's hard." There's a fear people have, Guy thinks, that they will be criticised if they speak out about the environment, but the biggest thing she thinks we can do to move forward is to talk about it, ask questions and be honest.
When we're talking about another way in which dance music needs to continue to progress – making the scene more diverse and championing folks from minority backgrounds – Guy feels optimistic. Using her recent show at Coachella as example, she observed a considerable improvement on the stage she was booked to play; the lineup comprised majority non-male artists and several women of colour. "Change happens incrementally," she says. "It doesn't happen overnight and I think it's silly for us to expect anything different. But we do have to be loud about it for the change to start, and I think that's what's happened."
"['Mine O' Mine' is] about working really hard for something and knowing you deserve it. And grabbing it because you know that this is your time. I feel like that's the case for a lot of Black people in this moment"

— Jayda G
Guy uses her platform to champion other artists of colour – for instance her recent curated show at KOKO in London – and appreciates being given the space to do so. For her, the biggest shift since the Black Lives Matter movement in 2020 has been the way that Black people are heard when they say something is wrong. "It sucks we still have to say it," she says. "But at least now there is a clicking of either recognition, understanding or action." Guy has also recently released a single with Aluna, who, she says, "has really made the effort to lift up other Black artists and incorporate that into her industry." With its catchy pop melodies, driving house rhythms and deep, rich synth lines, 'Mine O' Mine' is "about working really hard for something and knowing you deserve it," Guy explains. "And grabbing it because you know that this is your time. I feel like that's the case for a lot of Black people in this moment."
In her own experiences as a woman of colour, Guy's move to London in 2019 was partially driven by the fact that she really saw herself represented there, both in terms of her heritage and in terms of the music she loves. She describes the move as "incredibly validating," and it's why her DJ-Kicks begins with the light, soulful funk of Light of the World's 'London Town': an ode to her new home and her new community.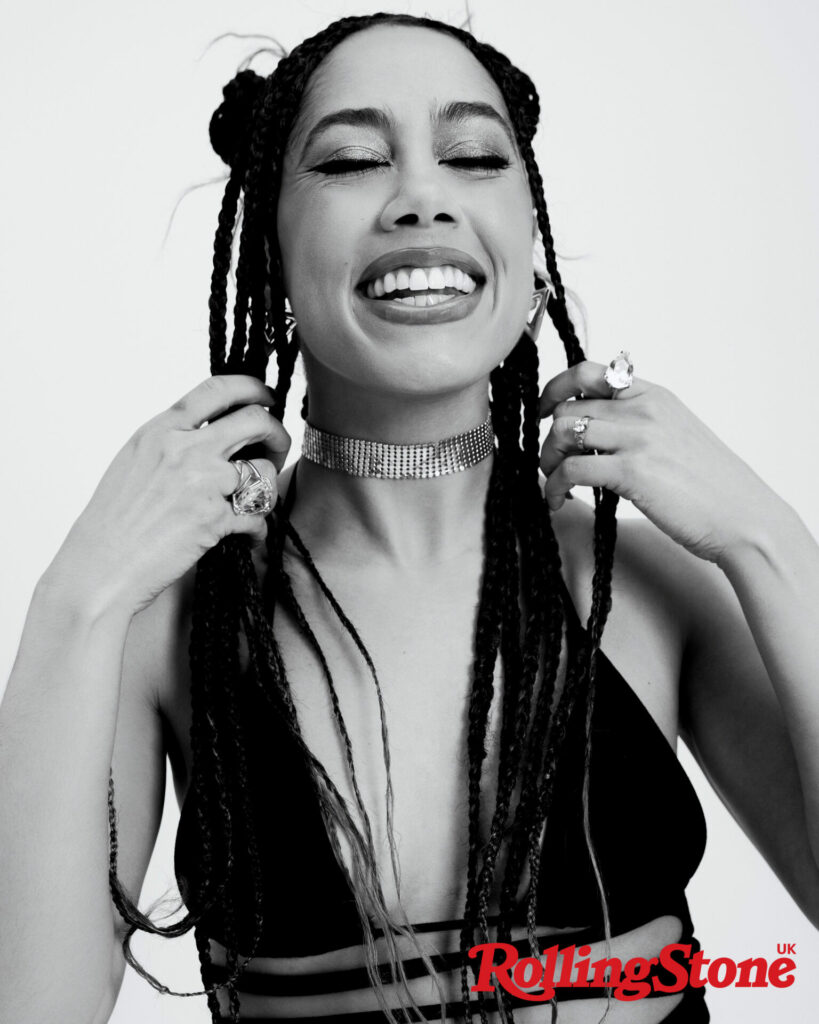 One of my own equivalent tracks of Guy's most treasured records is her 2020 anthem 'Both of Us'. The first time I heard it was the day before my mum died. In the darkest, hardest time of my life, everything about 'Both of Us' – the vocal, the tantalising breakdown, the euphoric release, the catchy piano riff and the springtime pastel-tinted video directed by Lou Jasmine – brought me comfort and joy.
What began, for Guy, as a song about unrequited love, metamorphosed into a way for people to feel their loss and to think about wanting to be with their person in a time so defined by being apart. "It grew into this thing that I could never have imagined," she says. "You never know how your words and the music will be interpreted by others. And that's the beauty of art."
If grief has taught me anything, it's that it's possible to feel a myriad of conflicting emotions at the same time. You can be both incredibly sad and incredibly happy simultaneously. It is bewildering, but it is also a cause for hope. I feel that viscerally in my body every time I listen to 'Both of Us', no matter how heavy my heart is in that moment, there is so much light to be found in the joy of dancing – for yourself.
Jayda G's final look was created by Rachel Makoni with make-up artist Hector Espinal for season four of BBC Three's Glow Up: Britain's Next Make-Up Star. Watch the episode here.
This article appears in a forthcoming issue of Rolling Stone UK.