UK producer Lil Silva on finally making a debut album, 12 years into his career
As part of Rolling Stone UK's spotlight on rising talent in collaboration with THOMAS SABO, the UK producer explains why, despite working with the likes of Adele, Mark Ronson, and Sampha, it took him over a decade to release a debut album of his own
By Brit Dawson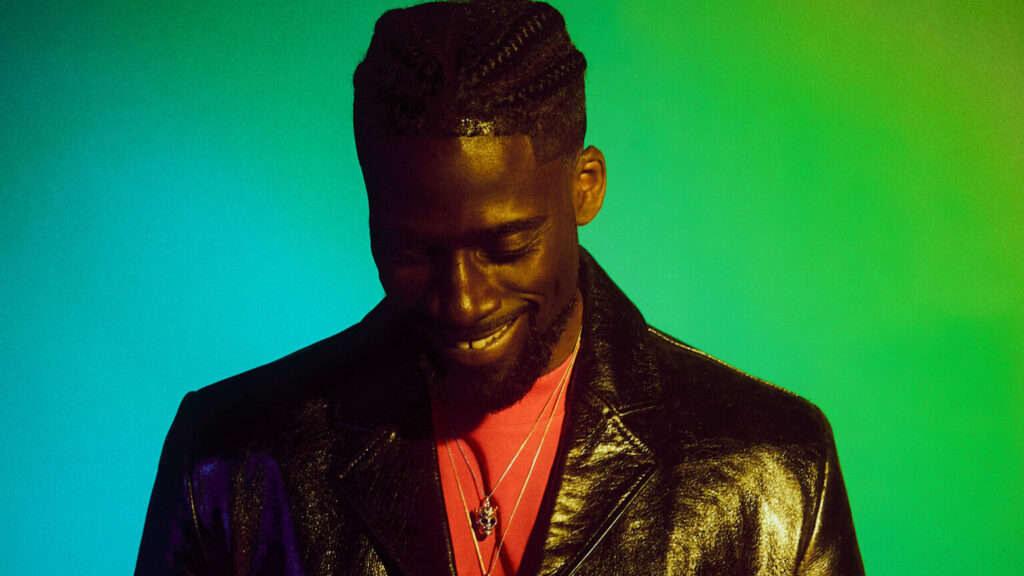 In partnership with THOMAS SABO
Not many artists release their debut album 12 years into their career. Then again, not many artists have spent many of those years collaborating with the likes of Sampha and Banks, or co-producing for Adele — not to mention all the while making a name for themselves as an artist in their own right.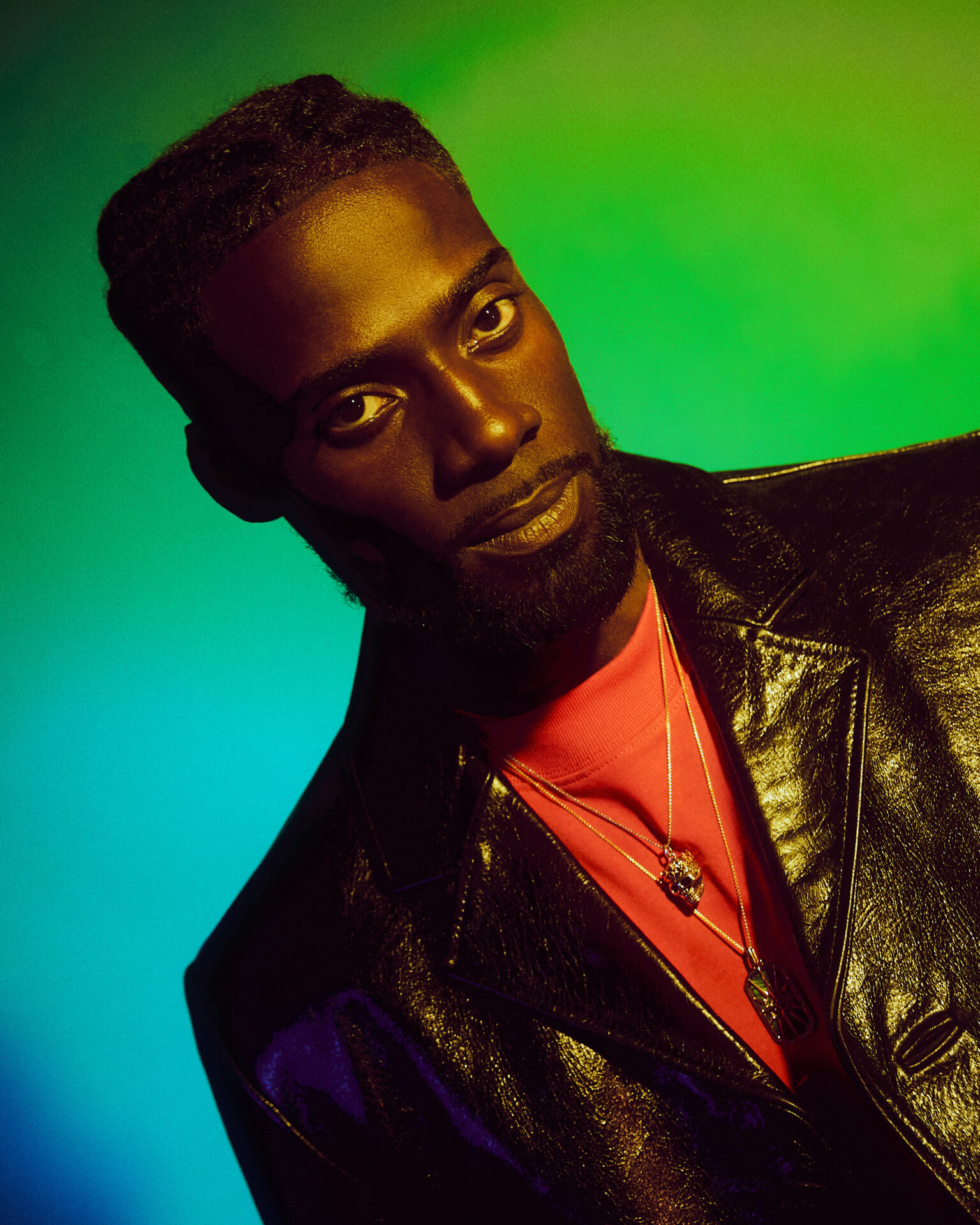 Besides, for 32-year-old Lil Silva, real name Tyrone Jermaine 'TJ' Carter, making an album was never a priority. "I've known for years that it was something that would come up, but [the prospect] wasn't lighting me up," says the Bedford-born producer, musician, and vocalist. "Then I wrote [the lead single] 'Another Sketch', and that's when I was like, 'I'm ready to write the album now'. It just felt like it was going to fall into place."
The result is this year's Yesterday is Heavy, a rousing record brimming with confidence and sincerity. Across the album are the voices of Ghetts, Little Dragon, serpentwithfeet, and BADBADNOTGOOD (the latter of whom Lil Silva is joining on tour next month), as well as his longtime collaborator Sampha, who makes a couple of appearances. But it's not just about the featured artists. Lil Silva's self-described "Silva Sound" — which he says comprises the bass and percussion from grime, reggae, and bashment with classical-inspired arrangements and elements of soul — shines throughout, interwoven with heavy electronic beats.
Lil Silva burst onto the UK club scene in 2008 with his thunderous dancefloor fillers 'Seasons' and 'Funky Flex', which he made when he was just 16 years old, and which featured on his first EP, 2010's Night Skanker. Since then, Lil Silva has released an eclectic handful of fierce, room-shaking EPs, along with a collaborative album created with George FitzGerald as part of the pair's OtherLiine project.
Alongside flying the flag for UK funky, he's also established himself as a sought-after songwriter and producer, working alongside Mark Ronson and producing for Chip and serpentwithfeet. This ostensible contrast in his career and, subsequently, his music — between thumping club sounds and more traditional elements of writing and production — has come to be a constant in his work.
As someone with such a busy schedule, often involving other artists, it was a challenge, then, for Lil Silva to be thrust into lockdown-enforced isolation when finally working on his debut. To maintain inspiration and, as he says, unclog his brain, Lil Silva honed in on silence and meditation — the result of which is an album that's intrinsically and wholeheartedly Silva.
Following his shoot for Rolling Stone UK's spotlight on rising talent in collaboration with THOMAS SABO, Lil Silva shed some light on the idiosyncratic methods he employed to create Yesterday is Heavy, reflects on how his Silva Sound has evolved over the last decade, and recalls how he got his start as a 10-year-old DJ in Bedford's youth clubs.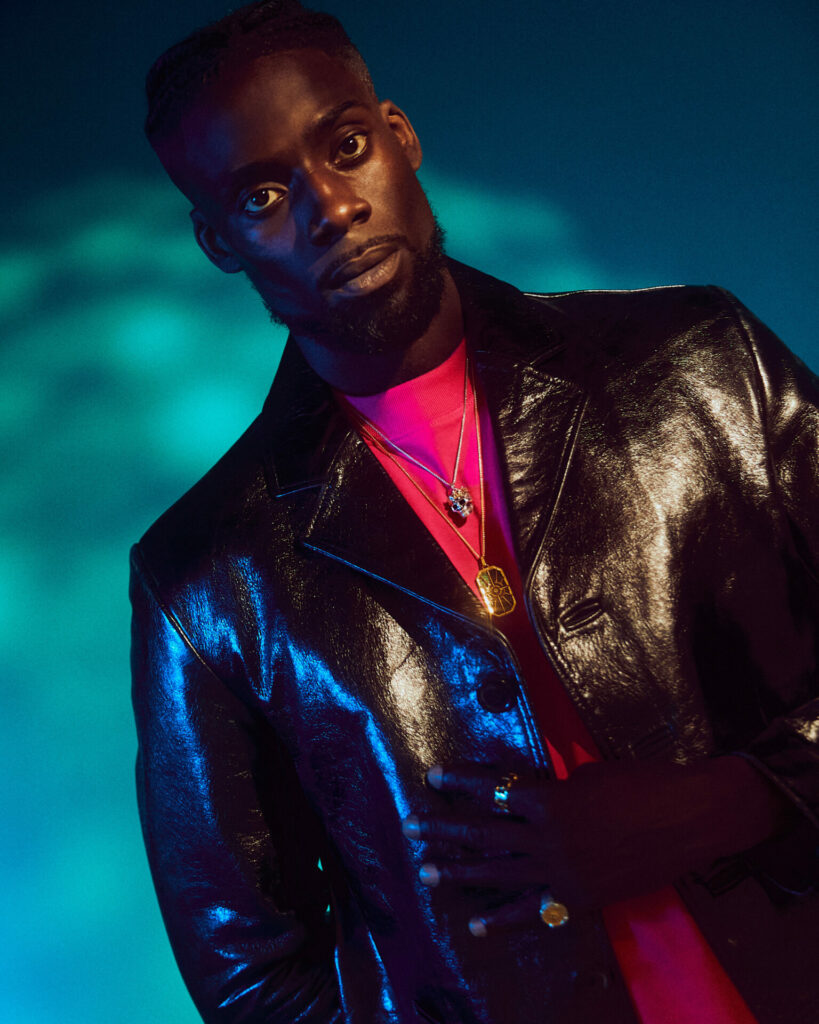 You released your debut album Yesterday is Heavy in July, 12 years since you premiered your first EP. Why did you decide now is the right time for it?
Lil Silva: I'd been doing a bunch of meditating and Theta Healing [a method of meditation that uses a deep brain state called theta to help ease mental, physical, and emotional shifts], which got me out of believing 'I've got to get this done now, everyone wants it now.' It really allowed me to take time, do a lot of self work, and trust the process.
You ended up having a lot of time to write the album during lockdown. What was it like creating your debut during such a prolonged period of isolation?
Lil Silva: Covid was really difficult because it wasn't how I imagined making the album, being isolated like that so much. Everyone tried to do a bunch of stuff over Zoom, but there was only so much I could have done. So, actually, as soon as we got the window to have more than three or four people in a room, I took it. I needed the energy. I wanted Sampha, Kwes, Jamie Woon, James Vincent McMorrow — I had these ideas, but I needed these guys to help me execute it. The only collaborations that weren't in the room were Charlotte Day Wilson ['Leave It'] and Little Dragon ['Be Cool'].
I also didn't listen to any music for two years. Pretty much the whole of Covid, I channelled off. The speed of music went insane, and I just had to turn it off. It was clogging up [my brain].
I can't imagine being able to avoid music for so long. What influence did this have on your creativity?
Lil Silva: Along with the Theta Healing, it helped me massively creatively; it just put me in a whole different space, that was like, 'Here's a blank canvas, so whatever you do is you'. I just fed off of the energy, and focused on executing Silva Sound and getting that raw emotion of happiness, love, life, and what we were living through, rather than being like, 'Let's listen to a Prince record'. I wanted to build the album with no reference in the back of my head.
How would you describe Silva Sound to someone who's never listened to your music?
Lil Silva: Dark but beautiful. I love the dark aesthetic I come from — grime, reggae, bashment — that's where I get all my basses and percussion from. That's my jazzy James Brown world. Then from classical music — every time I finish in the studio, all I want to hear is classical to soothe my ears — I pick up on the arrangement from top to finish, and try to incorporate that with all my music. The soulful side is the beautiful thing. I thought, 'If I can merge all these things together, that's the Silva Sound. Still heavy, still got the bass line, but it's still beautiful'. It's like Yin Yanging through darkness and soul.
"Covid was difficult. It wasn't how I imagined making the album… as soon as we got the window to have more than three or four people in a room, I took it. I needed the energy"

— Lil Silva
How has that sound, and your approach to it, evolved over the last 10 years?
Lil Silva: I've always been one to play with space. That's what I remember being fascinated with: how music's formatted, how the kicks and snares would always be in the same place for every record you heard. But I was like, 'I don't want to do that'. I've never wanted to stick to that. I've always loved pocketing things in the wrong places, because it sounds off, but it's not. The arrangements are super intelligent but it's still got that underground thing to it. That's the development over the last 10 years, but I'm also still developing and learning. There's no rush.
You've actually been making music for much longer than 10 years. I've read that you created your first CDs worth of original music when you were just nine years old. How did that come about?
Lil Silva: My brother put FruityLoops on the house PC, and he'd come back home from work and wouldn't believe that it was me making music (Laughs). He'd be like, 'Put this on CD for me. Make some more!', and I'd give him four or five tracks. I would have picked up things watching him. By 10 or 11, I was going to youth clubs and DJing there. I started getting affiliated with this crew, Macabre Unit, which was a grime act. Then there was this old school club called Cabana, where I saw D Double E and DaVinChe, and Ghetts for the first time. You couldn't probably do these raves now, but it'd be like crew battles and what not. [That's where I was introduced to] DJ Wonder 'What' and Wiley's 'Eskimo' beat , and I was like, 'This is my territory'. So I kept making somewhat similar music, but again pocketing it differently.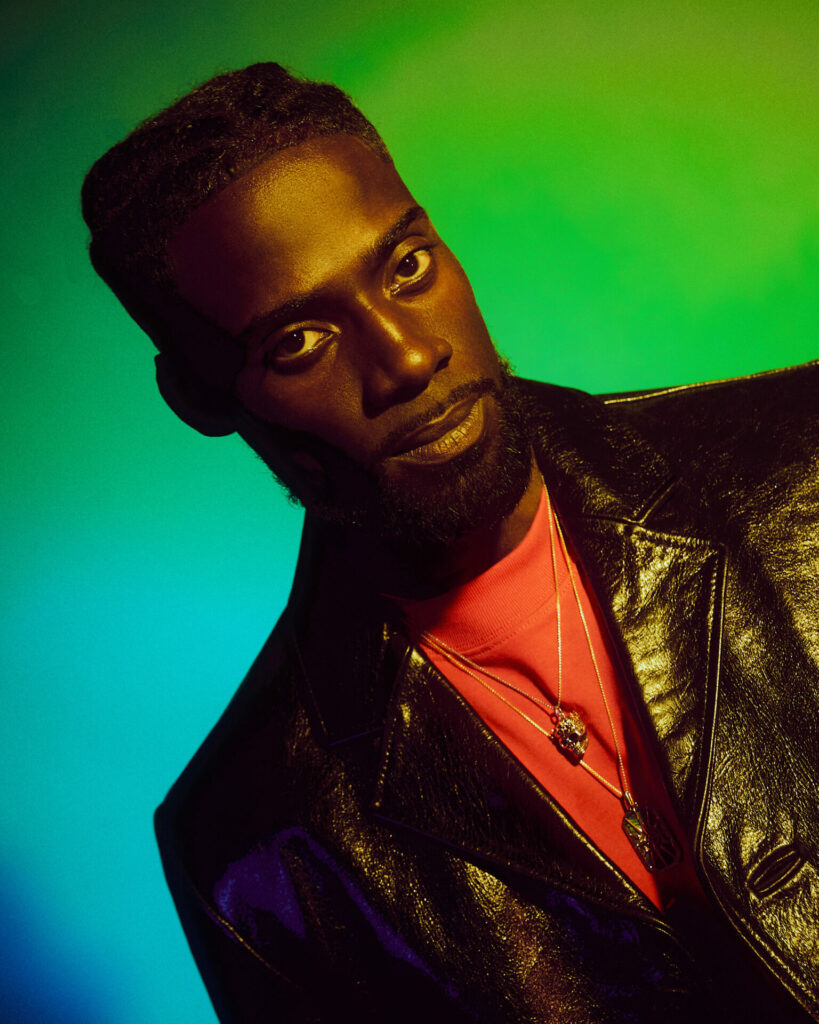 It sounds like you were surrounded by music as a kid. What influence did that have on your taste and later musical style?
Lil Silva: For sure. My dad has an interesting record collection; my auntie is a writer; my uncles are singers and writers. It was everywhere. You couldn't get away from it. My two brothers were constantly blasting R&B or hip-hop. So my download of music was pretty insane. But I noticed from a young age that I was more listening to sounds than lyrics. I always gravitated to like, 'Oh, I know where that snare's from, or that rim, or that bassline'. I just used to log it in my brain. By the time I got to making things like 'Funky Flex', I knew what sounds I wanted, so I could sit there and craft these basslines, which then became signatures for the next 10 years of my life.
[So, growing up around music has] definitely had a massive effect on my music career. Thanks bros and family! And church, church was where I was always secretly forever singing. There were always dribs and drabs on tracks, and if you caught it, you caught it. But I didn't really do any full-length singing. On demos, people would be like, 'Who's singing on this? What are you doing? Why aren't you singing more?' But I was always helping everyone else before myself, which was fun. I have no regrets. It's been brilliant because there's so much more to give and do over the next few years, I didn't give everything away.
You're about to go on tour with BADBADNOTGOOD, but what's next for you after that? Can we expect a second album, or is that more of a once-every-decade thing?
Lil Silva: I don't hesitate on saying it: I'm definitely ready to get back into the energy of writing another one. And I'm doing a bunch of shows, the rest of my year's planned out. We're going to be doing some more NOWHERE parties, pop-up events, and stuff. But, yeah, I'm excited to be on album two — going to get started on that very soon!
Shop the THOMAS SABO Rebel at heart collection here.
Photography: Dean Ryan McDaid
Styling: Harriet Nicolson
Grooming: Franklyn at F4FADE
Face: Dan Delgado