Mark Ronson talks new songs, new style, and his Syncing Sounds series
After producing recent hits from Lady Gaga to Lizzo's new album, Ronson is making 'happy songs' – including 'Too Much', a collaboration with Lucky Daye for his Syncing Sounds series with Audemars Piguet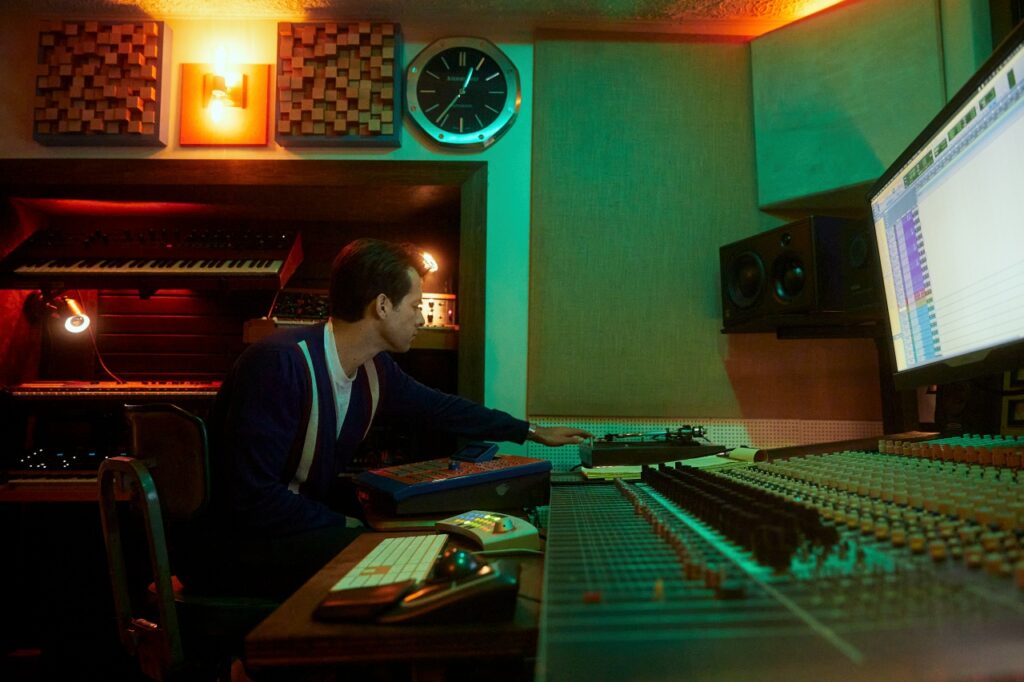 Last year, as the world was still grappling with lockdowns and restrictions, Mark Ronson set up a new recording studio, nestled discreetly upstairs in a building of lofts, on a quintessentially old school, cobblestoned street in downtown New York City. Although it's filled with plenty of his own guitars, recording gear, and decor – including, inevitably, several large walls filled with framed gold and platinum records he's worked on – the place is imbued with the spirit of its prior incarnation, Sorcerer Sound, the studio where seminal albums by everyone from Lou Reed to Public Enemy to Norah Jones were recorded.
"It has a groundedness and it has a nostalgia," he says, sitting in the studio's control room—which includes a recording desk that was once in United Sound Systems, a legendary Detroit studio where artists like Aretha Franklin and Funkadelic worked – and surrounded by vintage equipment and vinyl albums.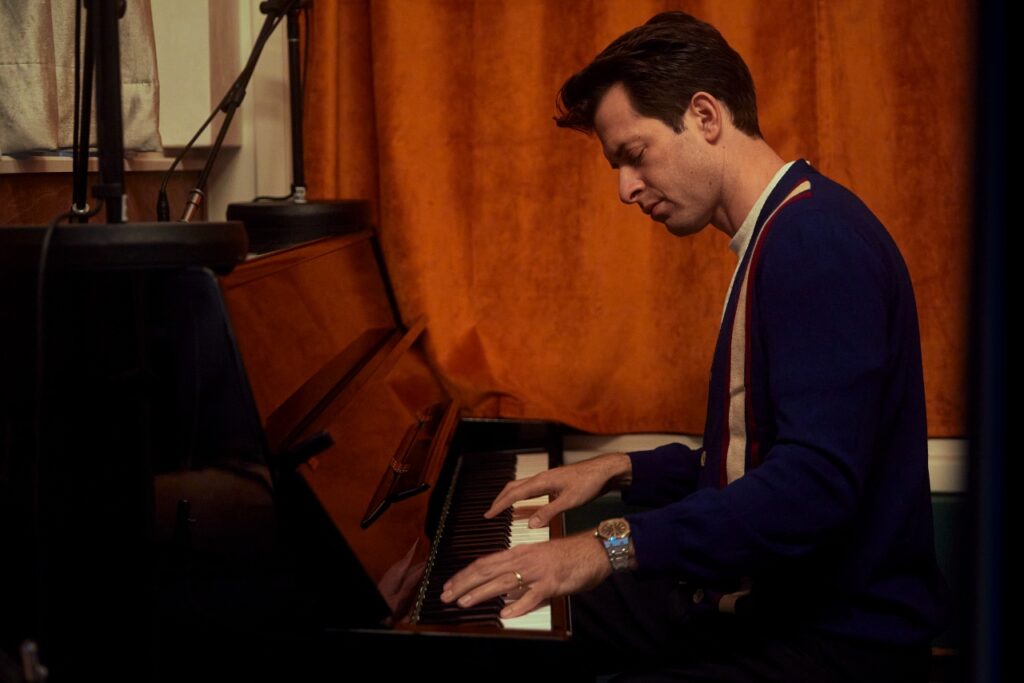 "Incredible stuff has been made here," he says. "It's not fancy, but there's something to be said for the juju and walls and the spirit. There's just a great energy and atmosphere."
It's a space with an especially deep connection for Ronson. Beyond the influential albums that were recorded there, it's where he worked on portions of two albums that put him on the map: 2007's Version and Amy Winehouse's now-classic Back to Black. For both, he had his own studio set up within in the space, dubbed Allido.
"Just being back in this place where I was in my early thirties, where I was extremely prolific, just in that zone and being back in here now, just with a bit more life and music experience – it's great."
"Nostalgia is useless unless you're able to use it to look forward or to weave it into something"

— Mark Ronson
Ronson isn't one to sit on his laurels… or, for that matter, to do anything too predictable. He's produced mainstream pop artists like Lady Gaga and Miley Cyrus as well as bands like Duran Duran and Queens of the Stone Age; Last year he hosted and executive produced the online series Watch the Sound with Mark Ronson, that featured artists like Paul McCartney and Tame Impala's Kevin Parker discussing subjects like synthesisers and sampling; he's seemingly as comfortable performing at the American Super Bowl as DJing at an intimate venue.
Running through his work is a deep respect for artists from many eras and genres, as well as a nearly tangible sense of innovation. "Nostalgia is useless unless you're able to use it to look forward or to weave it into something," he says.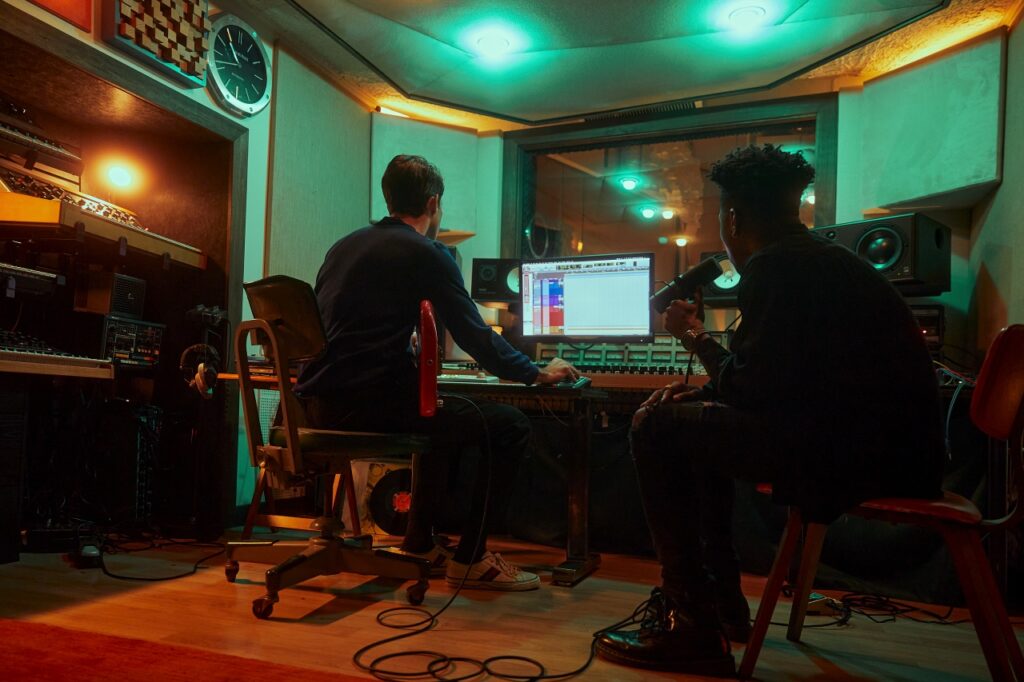 At the moment, he's working on a few different projects – including producing a few tracks on Lizzo's upcoming album – and in the early stages of working on his own next album. "It always takes me a long time to actually sit by myself and get the outline and the music and just like a sonic and conceptual bit before I bring in the singer," he explains.
Although it's far from being completed, the album promises to be very different in mood that his last record, Late Night Feelings, which was released in 2019. That record is filled with intensity, longing and dark emotion, fuelled by in part by the dissolution of his first marriage to Joséphine de La Baume. (Take, for example, a couple lines from its title track: "Make me psychotic, you've pulled away / You take the sane in me and tear it like a page.")
"I wouldn't be able to write those songs [from Late Night Feelings] now, but I really love it because where I was in life enabled me to access something that I really hadn't done in my own music before"

— Mark Ronson
"I definitely did it at much different place in my life," he says of Late Night Feelings, which features vocals by artists like Miley Cyrus, Camila Cabello, and Lykke Li. "I wouldn't be able to write those songs now, but I really love it because where I was in life enabled me to access something that I really hadn't done in my own music before."
His upcoming album is sure to be more upbeat, fuelled in part by his marriage last September to the actress Grace Gummer, one of Meryl Streep's daughters. (Presumably, the subject of the family's collective Oscars – Ronson has one for work on Lady Gaga's 'Shallow' and his new mother-in-law has three for acting – might well have already come up at the dinner table.). Still, Ronson admits happiness isn't necessarily the best ingredient in powerful songwriting.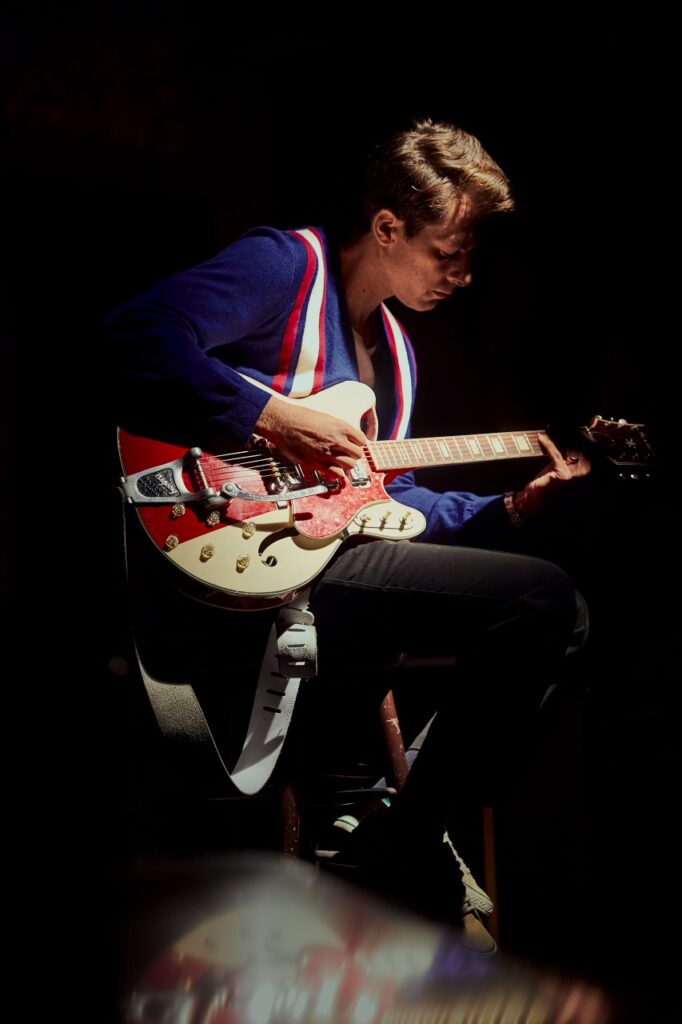 "It definitely is a bit easier to write from that place of sadness, the blues, whatever you want to call it, because there are more great songs written about that than there are happy songs," he says. "It's hard to make cool happy songs, but that's kind of what I'm facing on this new record."
He's cheerful too, he says, about being back in New York City, where he spent most of his childhood and began his career DJig in now shuttered downtown clubs like Life and Den of Thieves. (He had been based mostly in Los Angeles for a past few years; he moved back to New York, where he lives walking distance from his studio, in 2020.)
"It's hard to make cool happy songs, but that's kind of what I'm facing on this new record"

— Mark Ronson
"The great thing is when you realise how much you miss a place," he says. "I feel like that was what was calling me the last couple years. Being back here has been really, really great."
Several hours after his interview, Ronson left the studio in Manhattan to head to a cavernous soundstage in Brooklyn to shoot the video for 'Too Much', his latest release. The track includes vocals by the American singer Lucky Daye, in their first collaboration.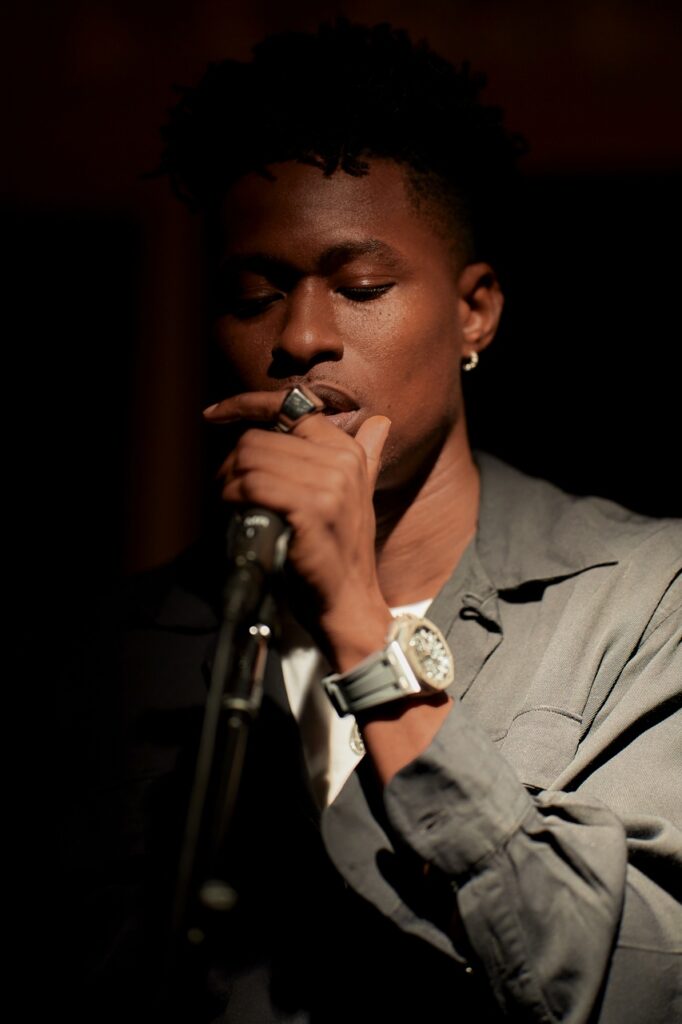 Deciding to work with the Grammy-nominated singer, Ronson says, was easy. "First of all, we met and we just had such a great vibe and he was just so cool," he grins. "That's always first, the most important thing. Do I get on with this person? Is there some kind of connection? Then I loved his records and his voice. Just the way he looks and his vibe is super cool, but then vocally, he reminds me a bit of Marvin Gaye, and at times Eddie Kendricks. I don't think that there's a lot of that, that vintage growl and soul, with a lot of modern singing."
The track is part of Ronson's partnership with the luxury Swiss watch brand Audemars Piguet, which has helped put together a three-part video series around the song called Syncing Sounds. The series, which includes behind-the-scenes footage of Ronson and Daye as well as the new song's video, is airing on YouTube as well as the brand's website, and the song is on Spotify.
Ronson has a brand ambassador for Audemars Piguet since January, alongside a select group that includes the chef Jason Atherton and tennis star Serena Williams. In Ronson's case, the affiliation is part of a music initiative that the watch brand launched in 2019, to help foster artists of all genres. (Another key musical project is Audemars Piguet's sponsorship of the annual Montreux Jazz Festivals.)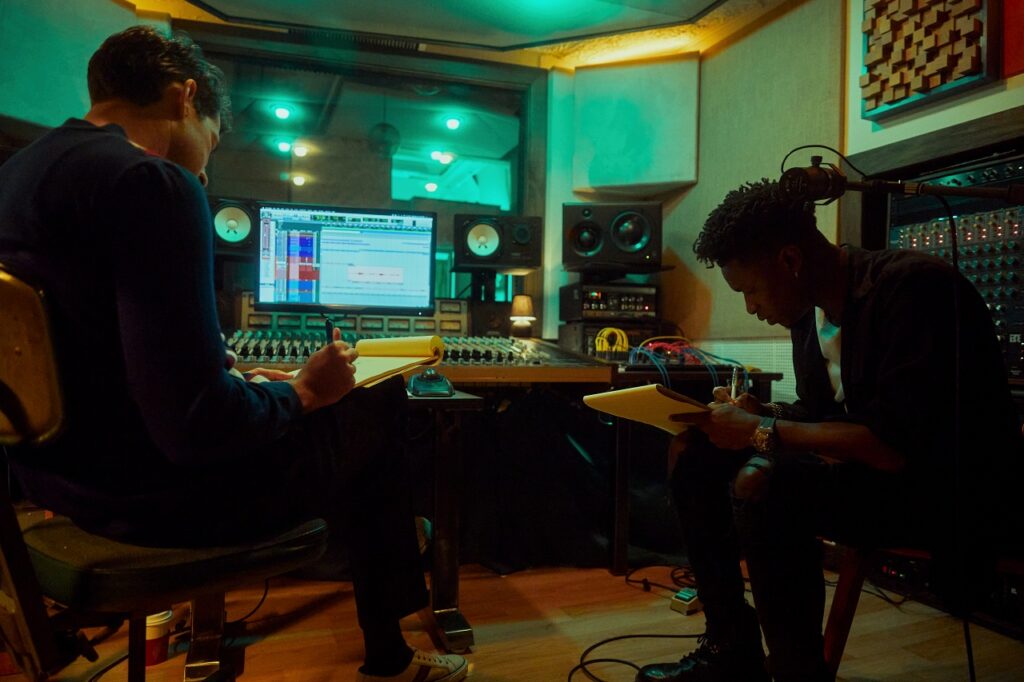 Beyond the company's commitment to music, there's an element of the alliance that truly seems – as cliched as word might be – organic: for many years, Ronson has been wearing a 1982 yellow gold Audemars Piguet Royal Oak quartz watch that he bought for himself after admiring a similar timepiece on a friend's wrist. "You never get asked by something that you already wear, that you're already a fan of," he smiles.
Ronson's look these days echoes the style of that watch: a bit traditional, refined, and comparatively discreet. In the studio, he was wearing a typical outfit – a simple navy blue crewneck sweater, trim dark trousers and slacks, and plain white sneakers – that was decidedly less flashy than the suits in assertive shades of silver, hot pink, and glossy light blue that were once his uniform. "I think it kind of goes in waves," he says to describe his personal style. "Sometimes you just want to wear a pair of sweats and some boots. Definitely sometime around the mid or late 2000s I really went crazy wearing the suits to the studio every day. I was in love and enamoured with that Blue Note kind of history and how they did that."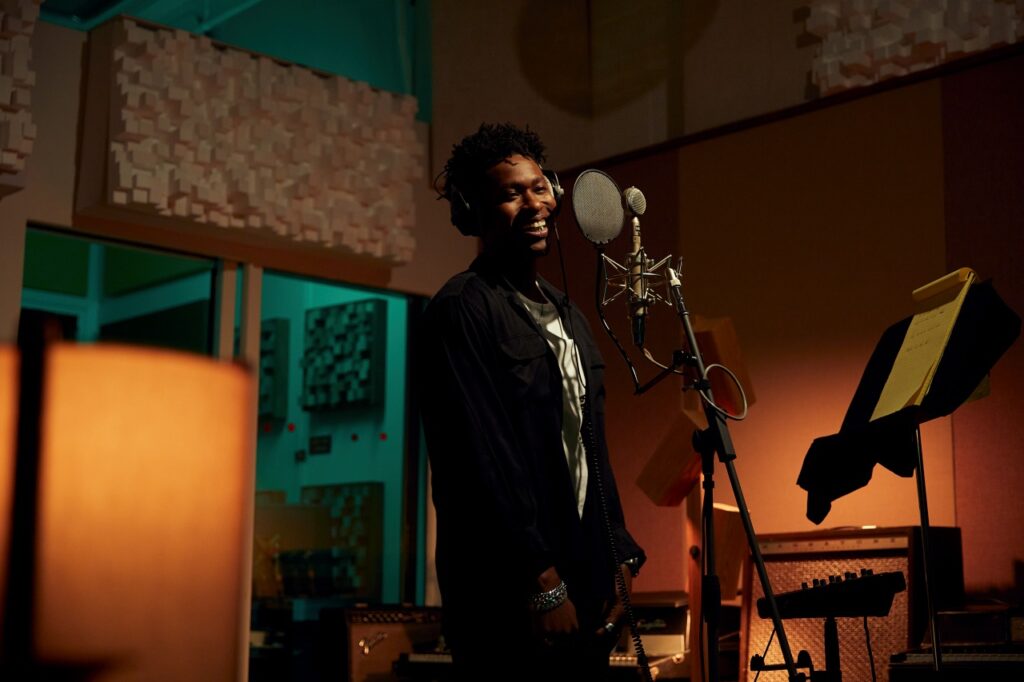 Still, he doesn't regret that now outdated fashion statement. "I could look back at it now with a bit of distance and say, 'You're also trying a little hard,' but I think that was just also a moment," he says wistfully.
That sartorial evolution, of course, comes down in large part to experience and age: he's 45, with decades of success under his belt, pun intended. "You just realise okay, this is about a time to kind of age gracefully, I guess," he says. "Then again, there are tons of people that I know, other musicians and people around my age, that are wearing the craziest new like Acme sweatshirt and can pull it off. For me, I just like, basically, to keep it understated."
Unlike his sartorial sensibility, one thing is unlikely to change: Ronson's choice to bring in a rotation of guest vocalists to appear on his albums instead of the handling vocals for his songs himself. "I'm never going to be able to sing, so that's a given," he says with a grin.
Watch the first episode of Mark Ronson and Audemars Piguet's Syncing Sounds series on YouTube below.