Mimi Webb on harnessing TikTok for her music: "It's been incredible"
From TikTok star to serious artist, Mimi Webb is on a roll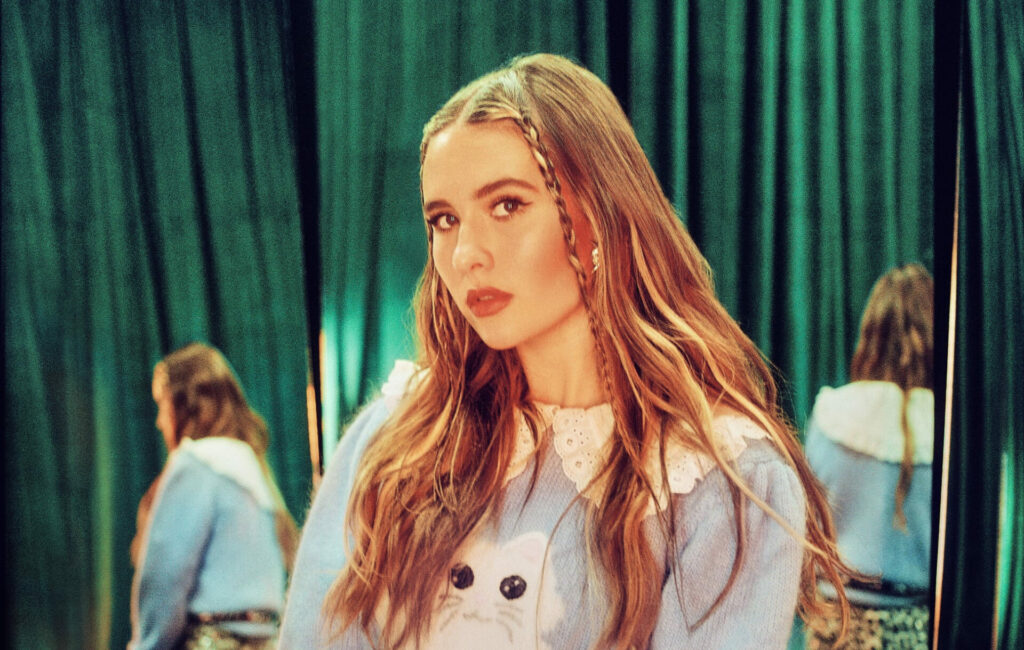 Never underestimate the power of social media. Fast-rising pop star Mimi Webb would certainly back that statement. The 21-year-old British singer-songwriter blew up on TikTok in 2019 when she sang an a capella version of her debut single 'Before I Go' in a restaurant next to her friend, US social media star Charli D'Amelio. More than 20 million views of that clip later — and racking up 85.7 million views of the official single on TikTok a year on — proved the video platform's reach. Since then, Webb's breakthrough song 'Good Without' and her latest single 'House On Fire' have landed in the UK top 10.
There was label interest in Webb before her TikTok successes, so it would do her a disservice to pin luck on the app alone. Webb has been writing songs since she was a 13-year- old diarist, later making good on her ambitions by enrolling at the famed BRIT School and the British Institute of Modern Music. The Canterbury-raised singer honed her craft — namely her impressive, sonorous vocals — over years of grit and determination. TikTok nudged her more into the spotlight.
"It's been so incredible," Webb says, speaking ahead of a sold-out headline UK tour show in Newcastle. "Just being able to use social media like that — especially in the pandemic when you couldn't play shows. I'm so grateful to be able to have that platform, but I also think there's a fine line of trying to make sure that you become an artist — not a TikTok artist."
Any misconceptions that Webb's music is as transient as seconds-long videos were dispelled when she released 'House On Fire' in February. A synth-pop track that recalls the punchy pop prowess of Sigrid, the song imagines Webb enacting criminal revenge on a cheating lover.
It's typical of Webb's autobiographical songwriting that details young love, heartbreak and empowerment. Does she ever worry about how the subjects of her stories will react? "Yeah, but also at the end of the day we're songwriters; we're gonna write about our experiences. [That song] is definitely a characterisation of me — an experience that's been dramatised. Obviously I would never actually do that!" she says, chuckling at the image of herself as an arsonist.
The single is lyrically darker than most songs from her 2021 debut EP Seven Shades Of Heartbreak. It suggests that an edgier side is to come, such as on EP cut 'Heavenly', which hears her wade into minor notes and dirgier sonics. "'House On Fire' has got that aggressive, darker side but it's still very pop," says Webb. "I write many songs that have a darker side to them, like 'Heavenly'", she says, explaining that the debut album she's working on has a greater mixture of "vibes" overall. "I feel like it's going to be Mimi, but grown-up Mimi."
And she's in it for the long haul. "Being an artist for me is from now to forever. I just feel like every part of me fits with it perfectly and I can really show my personality through music." Is she ready to go stratospheric? "Definitely, all the way. World tours, stadiums, awards — the whole shebang."