Niall Horan: how life and love inspired 'The Show'
Ahead of new album, The Show, Niall Horan on how he 'lives' for touring, his desire to connect with fans through his songs, and the challenge of going out for chips in his Irish hometown
By Nick Levine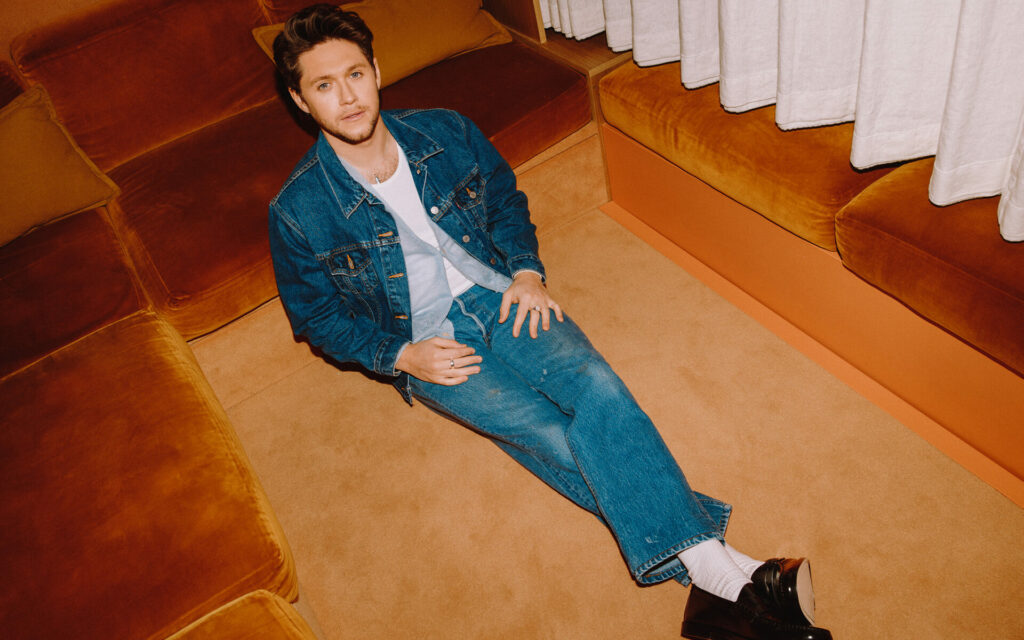 It's almost a cliché to call Niall Horan a "super-nice guy", but really, there's no getting away from it. He may have named his new album The Show, but Horan feels no need to put one on for a journalist. In fact, the Irish singer-songwriter is so laid-back and likeable when we meet at a smart London hotel – fresh flowers everywhere, bottled water waiting on the table – that I ask how he's stayed so well-adjusted. "It's probably a combination of the upbringing I had and the fact I already had enough character at 16 [to deal with it]," he says. "It might have been a different story if I'd started doing this when I was 10."
Now 29, he has been scarily famous for almost half his life. After auditioning for The X Factor in 2010 as a solo artist, 16-year-old Horan was eliminated at the boot camp stage, then given a spectacular second chance as one fifth of a hastily assembled group called One Direction. He and his new bandmates – Zayn Malik, Liam Payne, Harry Styles and Louis Tomlinson – didn't win that year's show, but still used it as a springboard to become a chart-topping global phenomenon. By the time One Direction announced an indefinite hiatus in January 2016, they had sold 70 million records and debuted at number one in the US with their first four albums – something not even The Beatles achieved. When asked what he would say to his pre-1D, 16-year-old self, Horan replies: "Get ready. Your life's about to change on a level that most of the world can't even quantify."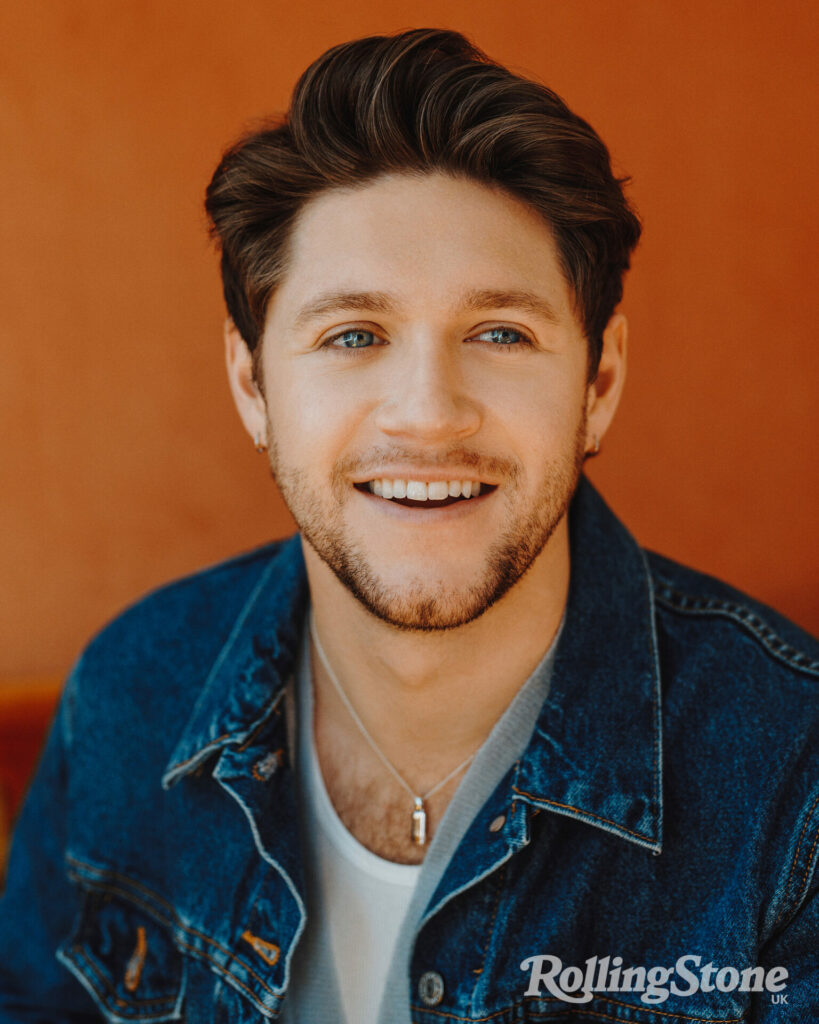 Horan says he still speaks to "the lads" on a regular basis, but like all of them, he has worked hard to carve out an identity as a solo artist. If Horan's individual achievements still feel slightly underrated, that's probably only because his flashier bandmate Styles is now a stadium-filling superstar. Released in 2017, Horan's debut album Flicker was a deft blend of soft rock, folk and country that debuted at number one in the US and Ireland. His 2020 follow-up Heartbreak Weather added a dash of swagger to the mix – particularly on the Brit-poppy single 'Nice to Meet Ya' – and became his first UK chart-topper. Because it dropped in March 2020, just as Covid-19 was taking hold, Horan never got to take the album on the road. "I haven't toured since 2018 – that's wild," he says. "I love live music and I love touring – I live for it. So, it's sad that I haven't done that."
Happily, a few weeks after this interview, Horan announced The Show: Live on Tour, a 50-date trek across Europe, North America, Australia and New Zealand that will keep him busy from February to July of next year. When Horan last toured five years ago, he mainly played large theatres, but now he is aiming to pack out arenas from Birmingham to Brisbane. During our conversation, he hinted that he was ready for the step up. "In my eyes, the bigger the venue, the better, because I fucking love looking out at an ocean of people," he says. "For me, it feels like the bigger the venue, the better the show is gonna be."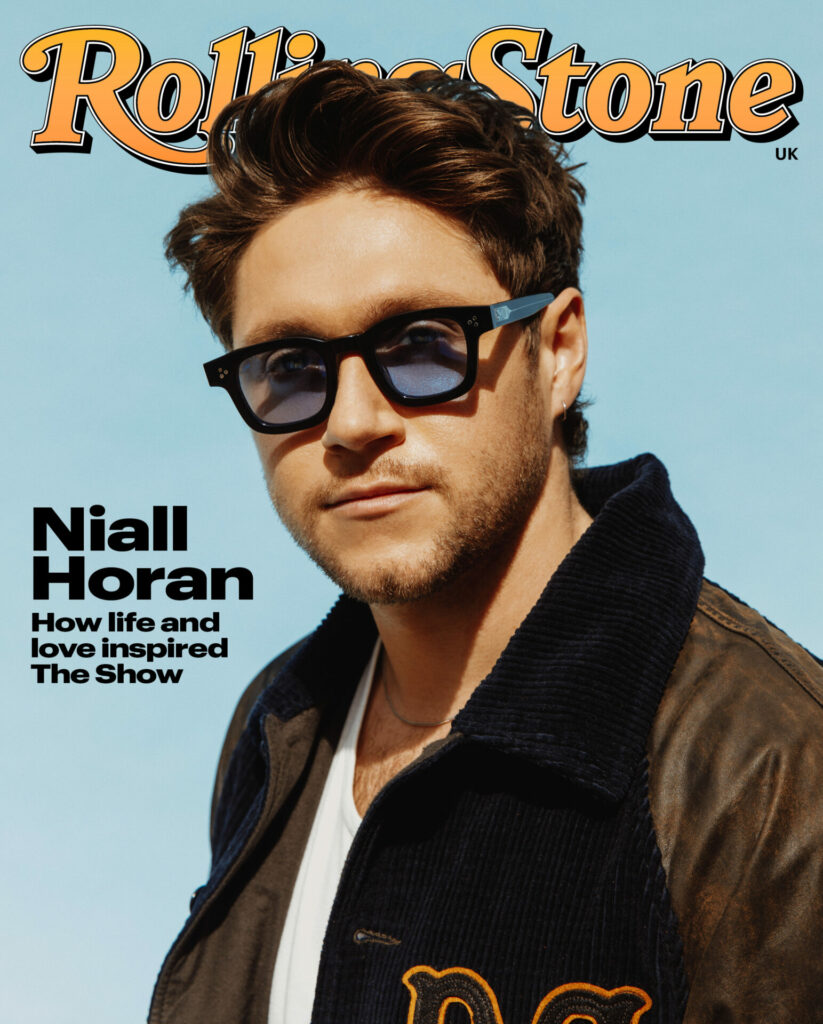 Horan also makes no bones about wanting The Show to become another UK number one after it drops on 9 June. "There's nothing better than getting that little statue sent to your house," he says with an impish grin. At the time of writing, he seems well on course for another express delivery from the Official Charts Company. The album's breezy lead single 'Heaven' cracked the UK Top 20 in February, and its sprightly follow-up 'Meltdown' is now climbing the charts. A few hours before this interview, I watch him perform both songs in the Radio 1 Live Lounge. Horan is just as relaxed with his band during rehearsals, but when he spots that his vocals are getting buried in the mix, he quickly and calmly gets it corrected.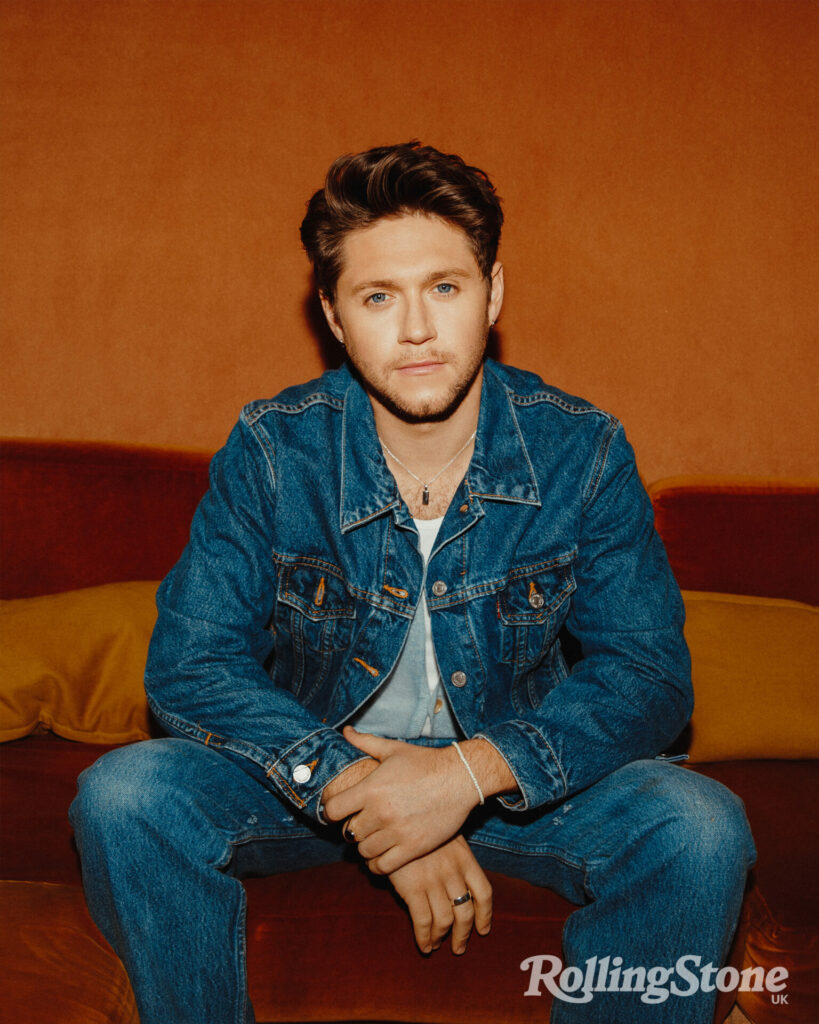 Horan began working on 'The Show' while holed up at home during the summer of 2020. The album title had come to him earlier in the year, but he "didn't really know what it meant until the pandemic". When he sat down at the piano that August, the lyrics that came out seemed to capture the confusion of the Covid era: "If everything was easy, nothing ever broke / If everything was simple, how would we know? / How to fix your tears? How to fake a show?" At this point, Horan says he realised 'The Show' was both "a metaphor for life" and an overarching concept he could run with. "When there's no heartbreak [to write about], you have to come up with a different concept," he says. "I realised quite quickly that what I wanted to talk about was the ups and downs and good and bad of life. That's 'The Show'."
Having "no heartbreak" is about as much as Horan will say about his personal life. "Keeping that stuff quiet", he believes, is one reason he remains so grounded. Since 2020, he has been dating Amelia Woolley, a designer shoe buyer who never appears on his work-focused Instagram. But when we discuss 'You Could Start a Cult', an idiosyncratic folk ballad from the album, Horan does offer a teasing glimpse into their home life. He says the song's eye-catching title was inspired by the true-crime series they like watching. "I always try and write weird stuff like that, then see if I can flip it on its head and make the song [itself] not as dark as the title," he says. In this case, Horan flipped it into a "love song, effectively", albeit an intense one. "It's about… not the desperation feeling, but the 'I think you're the best fucking thing in the world' feeling," he explains. "And if you started a cult, I'd follow you into the fire. You know, that kind of angst, though I don't know if 'angst' is the word I'm looking for!"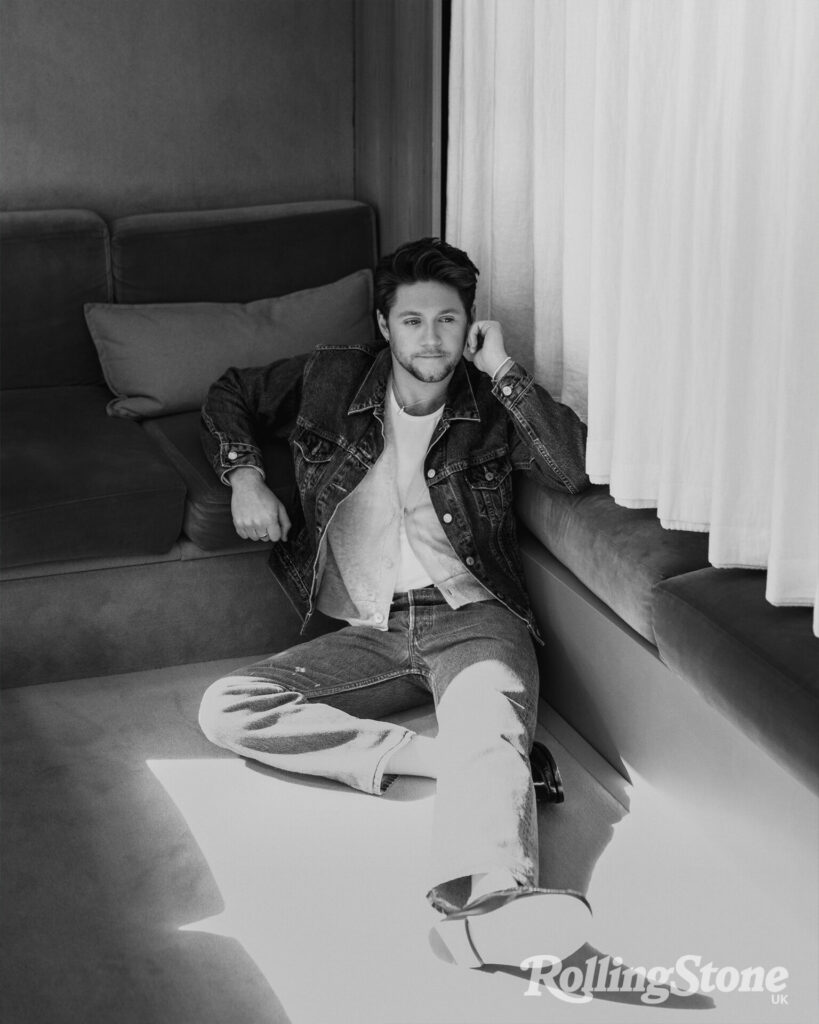 Horan spends a lot of time in LA because his record label and producers are based there. His main collaborators on The Show were Joel Little, who he brought in because he liked his work with Taylor Swift, indie artist Noah Kahan, and long-time co-writer John Ryan, a veteran of four One Direction albums. "I think it's really important first of all to be loyal," he says of his enduring partnership with Ryan. "And you know, if it's not broke, don't fix it." Still, working with Little felt just as comfortable, partly because they could pick things up at a moment's notice. "If I get the green light at the top of my street [in LA], I can be at Joel's house in less than a minute," Horan says. "It's a fucking dream!"
But during the pandemic, Horan was grounded at his main base in southwest London. "I've never been fitter in my life because I was cycling 80 or 90 miles around Richmond Park every week – it's gorgeous out there," he recalls. Like many of us, Horan has conflicting feelings about the way Covid placed our lives on hold. "I don't want to say I enjoyed it because I didn't – it was such a horrible time," he says. "But I got to a point about two or three months in, where I was like: 'This is the longest I've ever had off.' He particularly appreciated having to stay in one place for a sustained period of time. "Normally, I'm packing a suitcase every three or four days," he says. "At Heathrow Airport, the guards at the [security] desk just laugh when they see me coming. They're like, 'How do you do this?'"
Having lived in London since he was 16, Horan says "it's definitely the best city on the planet". But at the same time, he still regards Mullingar, the Irish market town where he was born and raised, as home. His debut solo single 'This Town', a UK top 10 hit in 2016, was incredibly charming because it harnessed his ineffable longing for the place. Horan reckons he returns to Mullingar "seven or eight times a year", although walking down the high street is pretty tricky. "I can't just pull up outside the chip shop, run in and get the chips, then run back to the car," he says. "Everything has to be thought through. Like, where am I going to park? How many streets am I going to have to cross? What am I going to wear?" Horan says all this with no hint of frustration: by now, he knows what is expected of a homecoming hero.
Horan knew he wanted to be a musician from a young age and says he "tried to make this as clear as possible" to his parents. They were "supportive up to a point", but because the family didn't have much money and Mullingar wasn't a creative hub like Dublin, his mother urged him to "get some sort of qualification". "I still don't have any," Horan says with a laugh, "I didn't do GCSEs or anything like that because I didn't finish school." At 16, Horan made the 50-mile journey to Dublin to audition for The X Factor and grabbed hold of the One Direction rocket with both hands.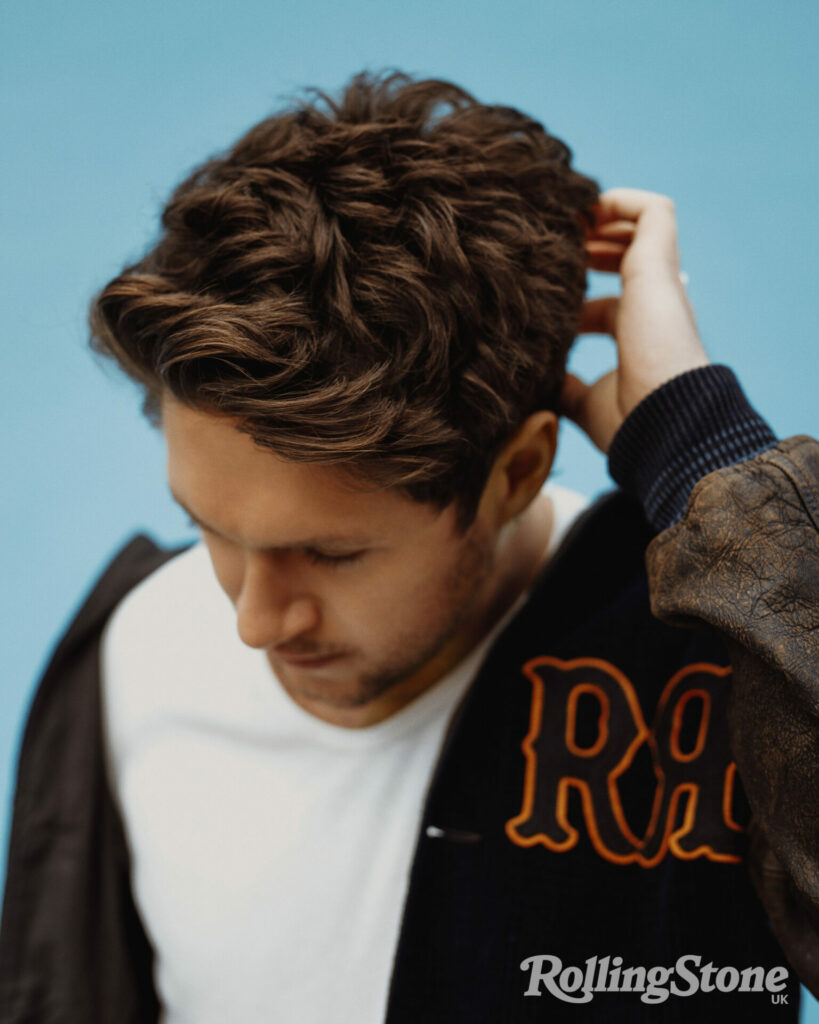 Did his parents come up with any ideas for a Plan B? "We didn't get that far. Honestly, I just packed my bag and never came back – that's the way they look at it," says Horan. "My father worked in Tesco for 35 years and my mother worked at a pewter genesis company making little bits and pieces – clocks and things like that. They both had very regular jobs." Horan notes astutely that some kids from a working-class background "like to spread their wings and leave the nest" – as he did, quite spectacularly – whereas others "like to stay in their hometown, or maybe can't get out". Horan pauses for a second, perhaps to ponder what might have been. "I don't know what they would have wanted me to do, but I'm sure it would have been a good life," he continues. "Like, my parents are having a good time."
Thirteen years after he left to become a pop star, Horan's own ambition remains undimmed. "I've achieved a lot in my young life, but I'm still fired up to do as much as I can," he says. "My career has felt so good because it reminds me of everything I thought the music industry would be when I was a kid. I got the good end of the stick [in terms of] travelling the world and playing to millions. And I still want more of that."
For this reason, the audience is always at the forefront of his mind. "When I'm writing, I ask myself, 'Have I gone too specific to the point where it only makes sense to me?'" he says. "And then I try and broaden the thought to make it as relatable as possible." 'Never Grow Up' from Horan's new album was partly inspired by his girlfriend's parents, who are "still madly in love", but its lyrics will chime with One Direction fans who, like him, are close to turning 30. "Hope we still drink like we're back in the pub," Horan sings. "Hope we grow old, but we never grow up."
In Horan's eyes, the songs that fully stand the test of time – from Simon and Garfunkel to Whitney Houston and Adele – are "the ones that really mean a lot to the people". It's this kind of universal connection that he is always striving for. "These are the things that go on in my head when I'm writing," he says. "I don't want to alienate anyone, and I don't want to be introspective to the point where I ruin it for everyone. So, if they can connect to it too, then we all get what we want out of this."
You can buy our 12th issue, which features Niall Horan on the cover, here.