The past, present, and future of PC Music
Rolling Stone UK meets A. G. Cook, EASYFUN, and Namasenda of the influential record label following the release of a recent career-spanning compilation and their return to live events
By Selim Bulut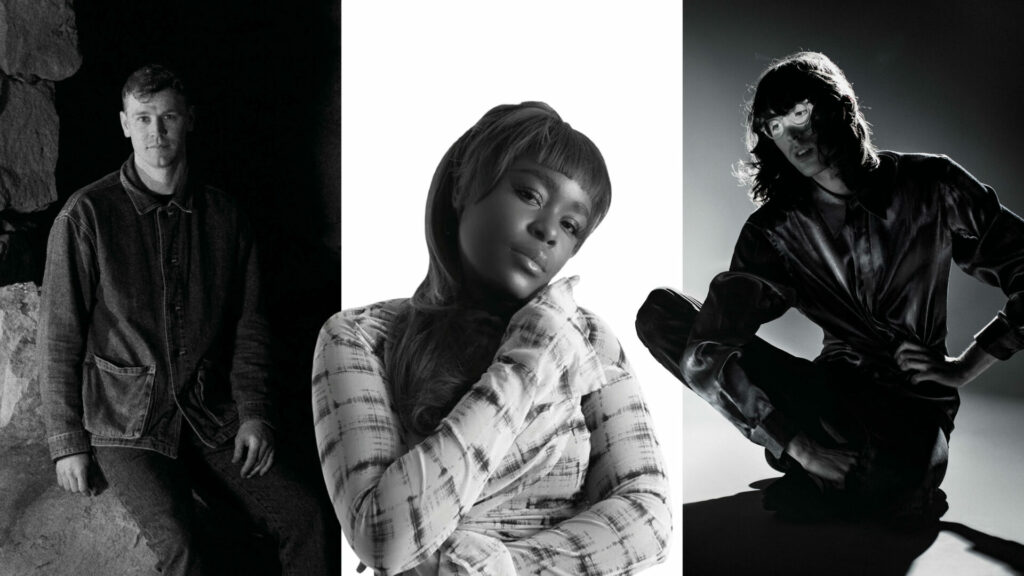 On a Wednesday night in the middle of Barcelona, a queue is snaking around the block to get into Razzmatazz 2, a 1,000-capacity venue where PC Music is hosting a showcase as part of this year's Primavera Sound festival. Inside is a line-up that unites the past, present, and future of the record label. The crowd sings back every word of classic songs like Hannah Diamond's 2013 single 'Pink and Blue', but also knows the exact lyrics to affiliated act 100 gecs' 'Doritos & Fritos', released this year. After the show, Charli XCX – who joined label founder A. G. Cook on-stage when he played her 2018 single 'Focus', which he co-wrote and co-produced – tweets that the PC Music crew and everyone adjacent to them "is really the cutest and most lovely and sweet collective of people to ever exist in the world".
The billing for the showcase, titled 'Acid Angel', includes artists from PC Music's 1.0 roster (EASYFUN, Hannah Diamond, and record label founder A. G. Cook), its new wave of signees (Hyd, Namasenda), and a handful of affiliated friends and family (100 gecs, Kero Kero Bonito, Dorian Electra). It lands in the middle of a busy year for PC Music, which in 2022 has already released the long-mooted third volume of its compilation series, launched a Discord server to tie in with a busy Three Months of Mayhem (a sequel to its previous Month of Mayhem in 2017), and put out new releases by Ö, Umru, Planet 1999, Astra King, and more.
London-born A. G. Cook founded PC Music in 2013, uploading a handful of releases to SoundCloud that quickly gained traction in the underground, experimental, and electronic music scenes. Its artists all had their own distinctive personalities and deeply personal forms of expression, but were unified by their bright, brash, sometimes vulgar sound palettes, and an unconventional approach to vocals, with untrained, manipulated, or otherwise non-standard voices appearing across releases. It was both genuinely experimental but had legitimate pop ambitions, and once you got past the sheer strangeness of hearing it for the first time, it became addictive. Though divisive at first, PC Music won fans across the world and has since become a part of contemporary pop music's fabric, with some of its earliest signees working with stars like Charli XCX and Caroline Polachek, and the label inspiring a younger wave of 'hyperpop' and 'digicore' musicians.
PC Music's next label showcase is a sold-out takeover of London's newly reopened KOKO venue in Camden, which features much of the Acid Angel line-up (minus 100 gecs and Dorian Electra) alongside a frankly bewildering number of additional guests. All in all, some 14 artists from the label are listed on the poster, showing just how much it has expanded over the years. Ahead of the show, Rolling Stone UK caught up with the label's A. G. Cook, EASYFUN, and Namasenda on a three-way call. Finn Keane, A.K.A. EASYFUN, is part of the original PC Music crew, and dialled in from the pink-walled studio he used to share with Cook in London. Sweden's Naomi Namasenda, meanwhile, is part of PC Music's new wave, having landed on the label with her Unlimited Ammo mixtape in 2020 at the start of the pandemic. Alex 'A. G.' Cook mostly resides in Los Angeles, but had just touched down in London earlier in the week. We spoke in late May, a couple of days before they all left for Barcelona.
At the time of speaking, you're just wrapping up your Three Months of Mayhem. How has that been?
A. G. Cook: It was totally different to the other Month of Mayhem, which was really ambitious in a slightly self-destructive way. We were joking about releasing a new artist every day in that month; we had so little of it planned out. With this one, the idea was to launch the Discord at the same time and make it more community-driven, and then any individual artists or affiliated artists who wanted to put something out could do so. Naomi, Finn – did you do anything for this Mayhem?
Namasenda: I've kind of been having my own three months of mayhem. I actually went on the Discord the other day. It was my first time, it was fun.
A. G. Cook: You were good at it! I think you're quite native to Discord. You can troll people, in a way.
Namasenda: I was on a roll.
EASYFUN: I haven't actually done anything for this Mayhem, but the last one I found really fun. I'd been working as a songwriter/producer for other artists, but I had loads of unfinished tracks of my own, and it was suddenly a great moment to finish them. With this one, I was relaunching EASYFUN on Vol. 3 anyway, so everything was just focused around the rollout for that. It was great to release music again after four years – it's the beginning of more music coming this year, as EASYFUN and in other ways related to PC Music.
"I've been encouraging artists to do their music in any way they want, but to always transcend Spotify, because otherwise it can feel banal"

— A. G. Cook
Your PC Music Vol. 1 and 2 compilations came out in 2015 and 2016. What was the rationale for releasing Vol. 3 now?
A. G. Cook: We'd been wanting to do Vol. 3 for ages, but we kept having new releases. The thing that made it happen now was that we were having this reunion moment and knew that we'd all be performing together again. Being able to do real shows and have a compilation makes the most out of a label of this scale, where we have about 10 to 15 very idiosyncratic individual artists. It makes sense to do new things while having a bit of history.
We're playing around with the rollout of Vol. 3 itself. Different versions might live on Bandcamp, there may be other physical variations, the tracklist might evolve, there may be remixes. The Unlimited Ammo mixtape was a good experiment with that, with the remixes and the Infinity version, so that really informed how we've taken on the compilation. I've been encouraging artists to do their music in any way they want, but to always transcend Spotify, because otherwise it can feel banal.
Speaking of Unlimited Ammo – Naomi, that mixtape came out during the pandemic, where it was promoted in digital events and livestreams. How does it feel being able to perform it in real-life spaces like Primavera and KOKO now?
Namasenda: Since I've been in Sweden [which had a looser lockdown compared to other countries], it's been chill here during the pandemic. I've been out and about over the last two years. Now we're coming back to playing these shows on this scale, it's exciting, but scary at the same time – but I feel like I've had two years to prepare.
A. G. Cook: Haven't you gotten really big in Spain as well?
Namasenda: Yeah, Spain is my main bitch.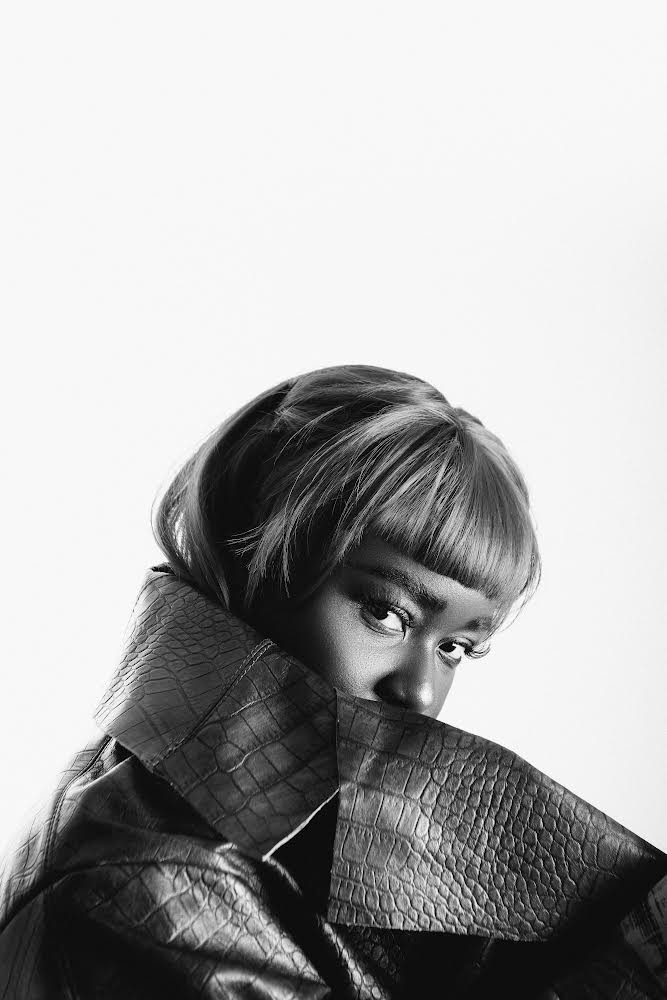 Can you tell me about the first time you all met each other?
A. G. Cook: Me and Finn went to the same school, but he was two years below me. I knew Finn's brother, who was in the year above. When I went to sixth form, they were looking for a bassist for the funk band. I hadn't played bass but I played a bit of guitar, and for some reason this really excited me, the idea of joining the school's funk band. I got into music relatively late, so I think that's why I was so eager to just do anything musical. Finn was also in that band and we ended up being in a bunch of other bands afterwards too. Around that time, and later when going to uni, we were really encouraging each other to be into pop music in that poptimist way. Finn was writing some honestly really cool stuff back then; I would still vouch for some of his tracks from that era. Mine, on the other hand…
Namasenda: The first time I met A. G., I was super nervous – like, really, really, really nervous. We met at this café just around the corner from where Finn is right now. We had some tea and went into the studio for a whole day. I think we made 'Dare' that same day. That was 2018.
EASYFUN: I first met Naomi when she came to the studio to work with Alex. It was probably the same day that they met, and I was in the studio next door. By total coincidence, I was going to Sweden a week later for a songwriting trip. I didn't know anyone out there and Naomi very kindly said 'We should hang out and I'll show you around.' So we spent a week in Stockholm. I think we did one session together, but we haven't actually written again since then.
Namasenda: Did we do a session?
EASYFUN: You gave me an acapella and I worked on it.
A. G. Cook: I haven't heard that.
Namasenda: I haven't heard that!
EASYFUN: Clearly, it was that good!
A. G. Cook: Dig it out the vault, Finn. We still have two or three days left of Mayhem.
Namasenda: That whole week was kind of random. I invited you to my friend's baby shower…
EASYFUN: See, I don't remember that.
A. G. Cook: You were just fixated on the acapella at that point.
Finn, you've not done an interview before have you? What are the origins of EASYFUN?
EASYFUN: Me and Alex would show each other bits of music and got into the habit of writing demos and sending them to each other. Alex showed me Dirty Projectors, and then we'd write a whole load of songs like Dirty Projectors with all these crazy vocal harmonies, and I showed Alex West Side Story, and then he'd send me loads of songs that sounded like West Side Story. EASYFUN came out of getting really into Scritti Politti and Max Martin, as well as Rustie and all that early Numbers stuff. There was quite a lot of quite serious, dark electronic music around at the time, and I found that quite frustrating as we were loving pop music and how bright and brash it was. I was making stuff like that purely to amuse myself.
The first EP was me trying to make these constantly modulating chord progressions and melodies that are moving between different synths, really trying to make as crazy stuff as possible and spending so long on it. When I played it to Alex he said 'I'm starting this label – finish this up and I'll release it.' That was around 2011 or 2012, and it came out in 2013. I think it's technically the first ever PC Music release.
"There was quite a lot of quite serious, dark electronic music around at the time [I started EASYFUN], and I found that quite frustrating as we were loving pop music and how bright and brash it was"

— EASYFUN
A. G. Cook: The first track on the EP was called 'Shrek 5', which I think they are actually making now, so it was very ahead of its time. There was also a GFOTY single that came out on the same day. For the first couple of months of the label there was a lot of stuff lined up to come out, and it was in that first wave where people really didn't know if PC Music was one person or not, or what was going on.
EASYFUN: I do a lot of writing and production for other artists, as well as soundtracks. When I write a song and don't know where it's going to go, that's usually the stuff that becomes EASYFUN. In the last two or three years I've been more consciously working on EASYFUN, and more recently I've had a few songs I've tried to collect together to make an EP.
Naomi, you're a relative newcomer to PC Music. Were you ever worried about fitting into the label dynamic, knowing that some of the people involved were such old friends?
Namasenda: I don't feel like the newcomer! I feel very welcomed, I feel within the family. It's exciting to be a part of something I listened to for years. To be the new person, I'm trying to carry on the legacy of PC Music and see where we can take it further.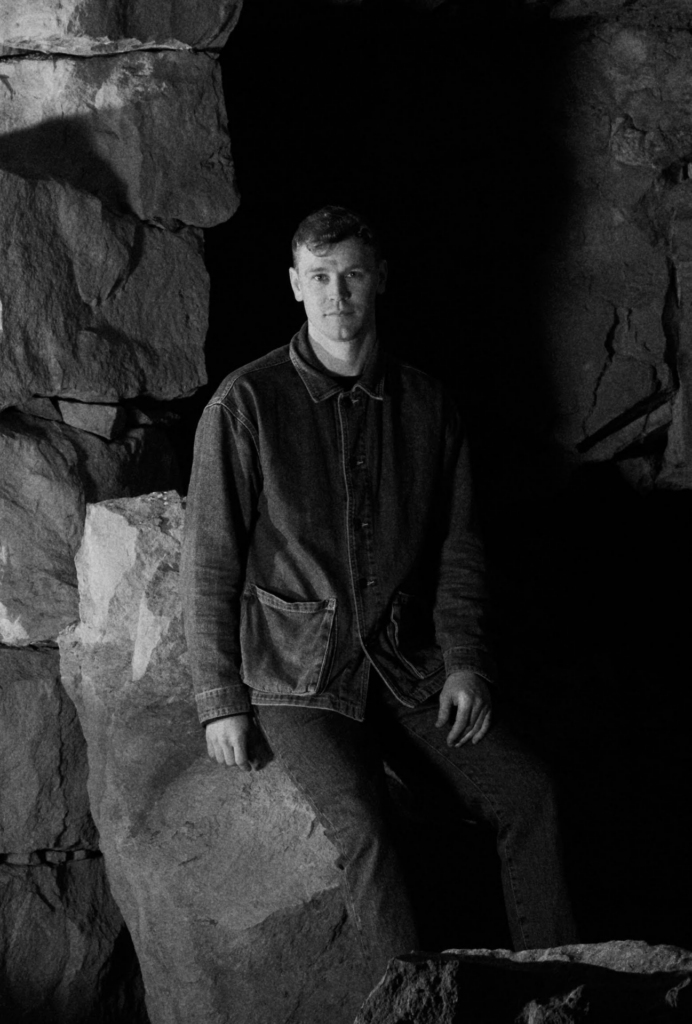 PC Music has such a dedicated fanbase. What's the most thoughtful gift you've been given?
EASYFUN: The coolest thing is when someone tags me in a really ridiculously nerdy close analysis of something I've done, where they're reading intentionality into something that just wasn't there. I did a remix of Jessie J's 'Domino' for one of my mixes and it's got these crazy chords and arpeggios, and I remember someone saying 'This is all intentional because it relates back to this.' That was really sweet and touching, to think about people engaging with your music in that way. I know that as a fan I definitely do that as well.
Namasenda: There's this guy, Matt. We started talking after I released one of my first songs, 'Donuts'. We're quite good friends now; we text every day. He made these t-shirts – his own bootleg Namasenda merch, basically – that he's bringing to Primavera. I think that's the sweetest thing.
A. G. Cook: Sometimes I'll get these great laser-cut objects, or someone's USB that's crazy elaborate. There's also loads of bootleg merch. With PC Music, every artist can be really individual but occasionally have a banner for the collective to gather under. I actually try to only have the smallest amount of official 'PC Music' merch because I always preferred it to be led by different artist campaigns where they have their own aesthetics, so I'm glad the fanbase is so down to make their own stuff. I think we all appreciate the bootlegs.
Over the years you've all seemed pretty willing to embrace sounds and genres that many critics don't have time for. But is there any song or piece of music that you wish you could send to hell?
A. G. Cook: I end up loving the songs that I hate. They're so powerful.
EASYFUN: That's a good point. Some of the songs I hate the most are the funniest. I'd never want to get rid of them, and I do on some level enjoy listening to them.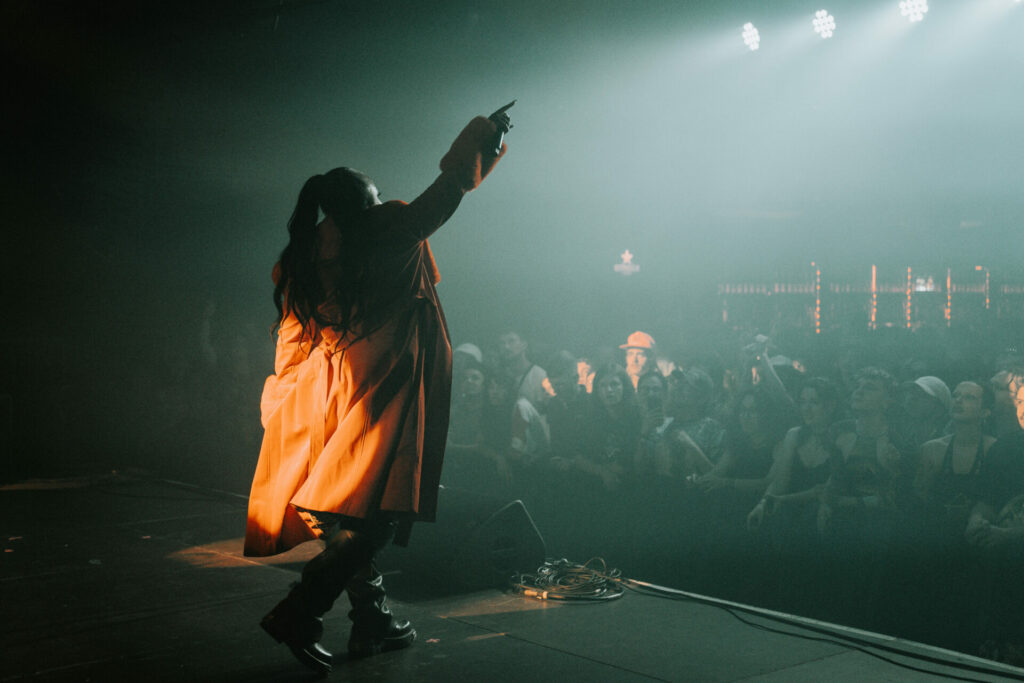 OK, loaded question here – is hyperpop dead?
Namasenda: Was it ever alive?
A. G. Cook: You'd heard that word 'hyperpop' bouncing around for ages, and I suppose it's a little better than 'bubblegum bass'. I think the whole thing is pretty interesting, with Spotify creating this genre. It's gone well for them, but has not necessarily been that useful for the people being bundled together. People have invented genres in the past and it's been up to the audience to look back and say 'Oh, this was that genre, that was this thing'. Here, they defined the genre and literally made the bucket of what goes in there. And then that's updated weekly.
As a phenomenon, it's kind of an insane level of power that they leveraged at that exact moment. Also, you're modifying a word like 'pop', which is already so generous and weird. Like, what is pop anyway? It's almost been designed to make people argue about the definition. I don't think the word 'hyperpop' would have taken off and evolved naturally without that level of Spotify curation. I think it's more of an invention than a genre, which is why it's never been alive or dead.
"It's not one person or one act [that I'm excited by]. I'm very interested to see what the new thing will be. I'm hyped about everything"

— Namasenda
What other artists are you most excited by right now?
EASYFUN: Someone I'm really enjoying working with is Bree Runway. That feels like an extremely exciting mixture of the work I've been doing with PC while tapping into her world and the world of pop music more generally. Everything she's been working on is really exciting and super ambitious, and she's just such a star in the way that she is. She has so much charisma.
Namasenda: She's so cool. I think for me it's not one person or one act. I'm very interested to see what the new thing will be. I'm hyped about everything.
A. G. Cook: You're just hyper about pop, basically? My excitement will usually just be for the new cast of characters on PC. There's a lot of potential in Ö/Nömak – what they've put out so far only scratches the surface – and then there's Felicita's new stuff and Caro♡'s album, which I think will really surprise people.
EASYFUN: Spoken like a true label head there: 'All the artists I've signed.'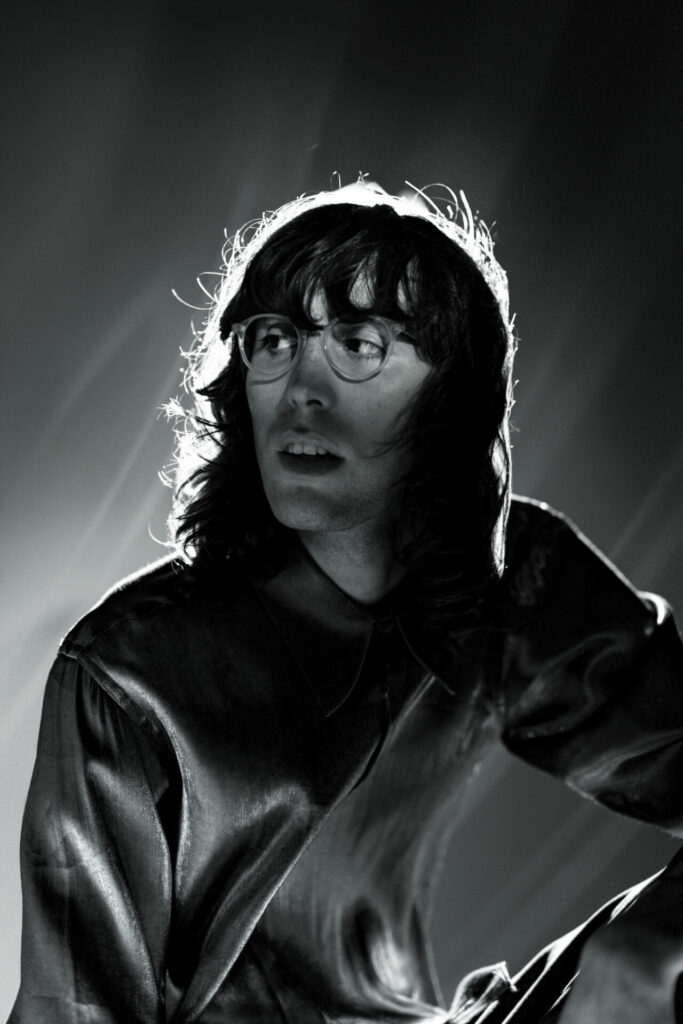 What have you got planned for the KOKO show?
Namasenda: I'm just trying to make something extremely chaotic within 10 minutes. I'm going to be bringing a lot of people up on-stage with me.
EASYFUN: Since I do something more like a DJ set when I play, I like to take my tracks and make them even more insane. Maybe they're way faster or have a whole new crazy drum pattern, or are even more distorted. I'm going to pack as much as that into 10 minutes as possible. And I'm not sure how enjoyable it's going to be, for that reason.
A. G. Cook: It's a speedrun, isn't it? I really like the set length. Even when I do longer sets I divide things into smaller sections. That whole show is almost going to be theatrical; there's an art to how you can even go between so many sets. If that pace can come together, it's going to be ideal. Our last group show, Love Goes On [at Pitchfork Festival London], was three rooms. People had longer sets, but the audience was divided up, so it had its own different flavour of chaos. I think there's something unique about everyone sharing one big space and really delivering.
You've been around for nine years now. Next year will be your 10th anniversary. Are you already making plans to celebrate?
A. G. Cook: I can't resist numerical things like that. It's crazy. It is crazy! I don't think I'd have assumed it would be going in this form, and that we'd not just be existing as a label but that there would still be new artists doing things that surprise me.
PC Music presents: Vol. 3 takes place at London's KOKO on June 15, 2022