Meet Rachel Chinouriri, whose indie-pop songwriting is always blowing up online
As part of Rolling Stone UK's spotlight on rising talent in collaboration with THOMAS SABO, the indie songwriter discusses her 'secret skill' of TikTok virality, her time at the Brit School, and why she'll never compromise to appease the industry
By Brit Dawson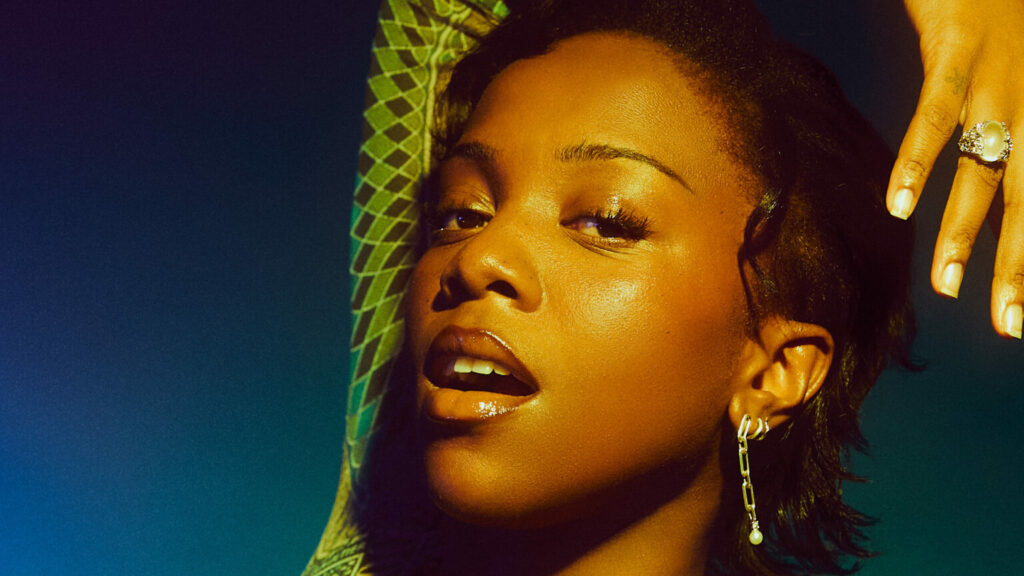 In partnership with THOMAS SABO
"I feel like one of my secret skills is going viral on the internet," says Rachel Chinouriri with a laugh, "and I really don't know why!"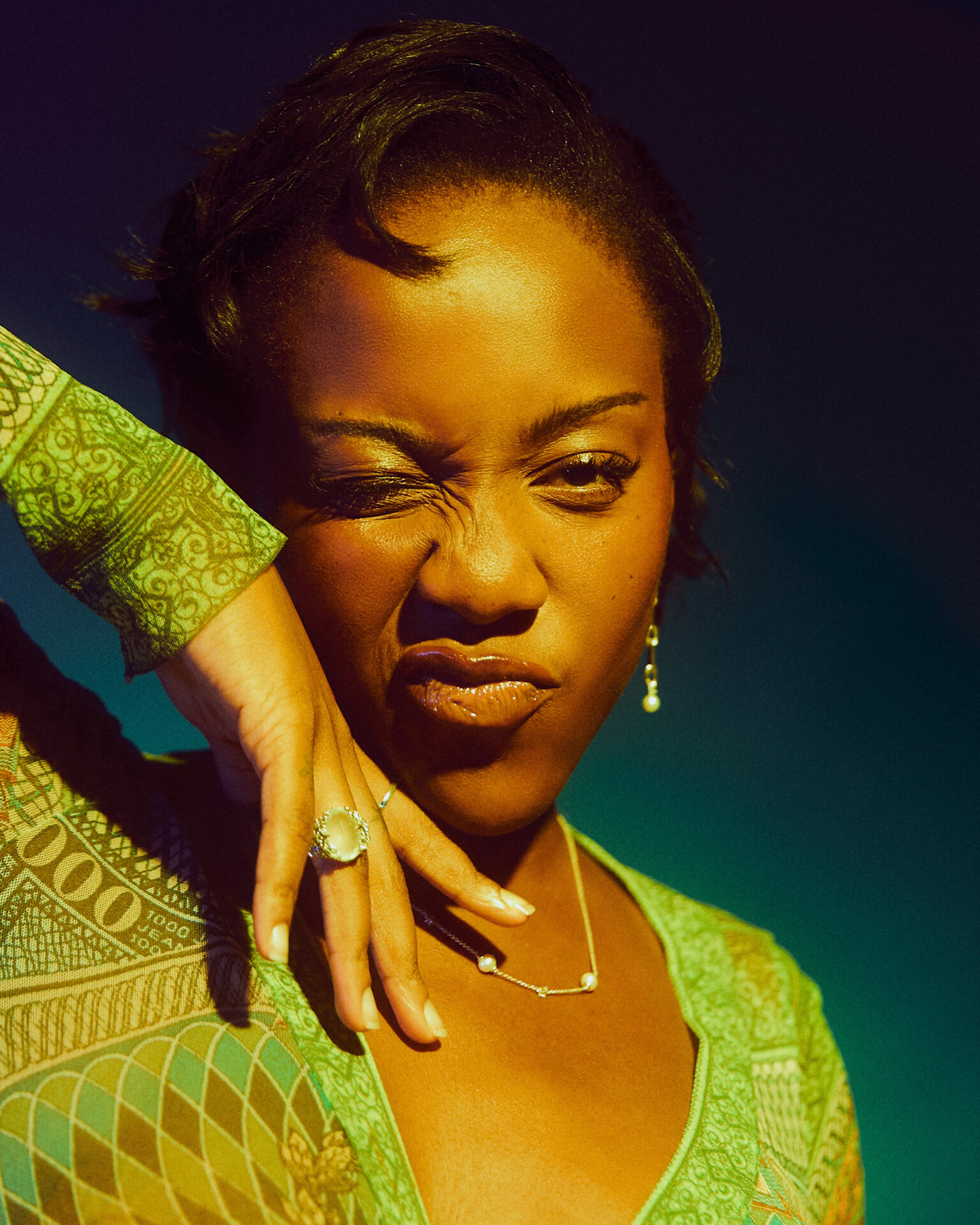 The 24-year-old singer-songwriter and Brit school alumnus used to find herself going viral for "really dumb reasons". But in December last year, Chinouriri's innate aptitude for social media virality paid off when an acoustic version of her single 'So My Darling' started gaining traction on TikTok. At the time of writing, the track has soundtracked over 134,000 videos. "I'd seen so many different artists have this moment, and it hit me [that it was happening to me] and I started to panic," Chinouriri recalls. "I hit up my label two days before Christmas, like, 'We need to release this song now, I don't know what's happening!' That moment was a little bit terrifying."
Terrifying though it may have been, it was also transformative. Not because it kicked off her career — Chinouriri has been signed to Parlophone since 2018, with whom she released her critically-acclaimed debut EP, Mama's Boy, in 2019 and its follow-up, Four° in Winter, in 2021 — but because it showed her what she wanted from it.
Chinouriri is an indie artist who has been writing songs since she was a teenager, but thanks to the industry's perception of the genre as, Chinouriri says, "quote-unquote white music", she's often felt the need to adapt her work in order to fit into a particular box. This feeling was particularly strong when she was making Four° in Winter, an electronic-infused EP on which Chinouriri experiments with "wonky" production techniques. It's an impressive, immersive record, filled with soulful vocals and atmospheric melodies, but does mark a shift from the softer, sunnier indie of Mama's Boy.
"I started to be like, 'Well, OK, if I'm not going to be accepted in indie, then maybe let me try other elements which I like and see if that will work out'," continues Chinouriri. "Then 'So My Darling' blew up and I was like, 'Oh, nah, I have to go back to what I love'."
Armed with a refound assurance in her craft, Chinouriri's 2022 EP, Better Off Without — a bright, captivating record about heartbreak, written at the end of a five-year relationship — is distinctly indie, with plucky guitars, silky, sing-song vocals, and a catchy hook. And, as cemented by her glittering follow-up single, 'I'm Not Perfect (But I'm Trying)', Chinouriri has, as she recently declared on TikTok, undoubtedly returned to her indie-pop era.
This era is proving particularly fruitful for Chinouriri, who's spent the summer playing gigs and festivals, supporting the likes of Sam Fender and Bloc Party, and basking in the glory of Better Off Without, the opening track of which, 'All I Ever Asked', was declared one of Radio 1's Hottest Records in the World.
Amid touring and making viral TikToks and indie bangers, Chinouriri found time to sit shoot for Rolling Stone UK's shoot with THOMAS SABO, and reflected on where her love of music came from, how her time at Brit School (and walking the same corridors as Adele) has influenced her today, and the importance of Black artists refusing to compromise their craft just to appease the industry.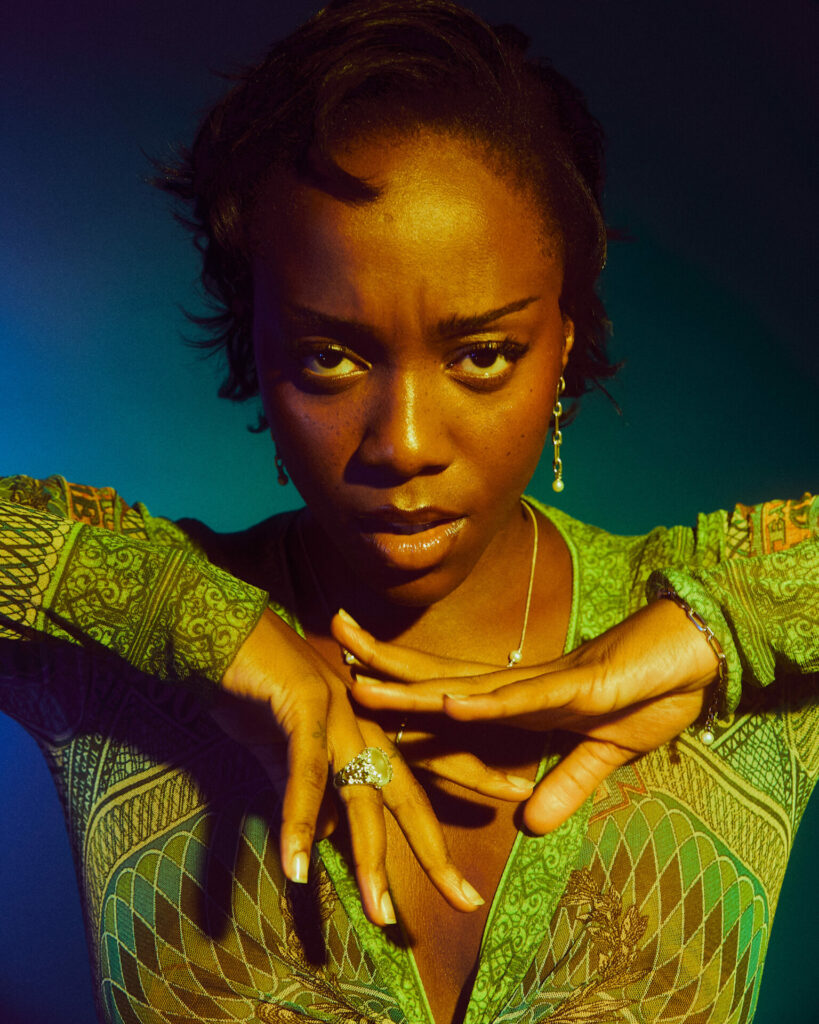 You recently released your new single 'I'm Not Perfect (But I'm Trying)'. What's the story behind the track?
Rachel Chinouriri: It's about being perfectly imperfect, and the indecisiveness that people can have sometimes. As a person, I've learned to just go for things no matter what, and when I haven't gone for things, I hate the idea of 'what ifs'. So it's being like, 'I'm not perfect, but I'm trying, and if I'm going to do something, I'm going to go with it wholeheartedly'. I'll dive in and just really prove myself more than my doubts, because sometimes that little voice in your head can really be the killer of something which could be so beautiful.
In a teaser video on TikTok, you used the song as an example of being in your indie pop year, also exemplified by Better Off Without. Do you feel you strayed away from indie pop with Four in Winter? If so, why do you think that was?
Rachel Chinouriri: Yeah, I definitely did, and there were a lot of factors. I've spoken about being a Black artist in genres that aren't seen as stereotypically Black. I've never tried to water down my Blackness or my heritage, but when, for example, I use my African surname and keep in my braids, for some reason it's hard for some people to translate that you can be as African, as Croydon, and as proud of where you're from, but also still enjoy indie music or quote-unquote white music. And you can also want to write that music and be involved in it. Putting race to music, to me and to many people, seems so dumb. But I think, beforehand, there was so much confusion about where to place me that I started to try and adapt to be like, 'Well, OK, if I'm not going to be accepted in indie, then maybe let me try other elements which I like and see if that will work out'. Then the acoustic version of 'So My Darling' blew up on TikTok, and I was like, 'Oh, nah, I have to go back to what I love'.
You've talked a lot about this and your frustration with being wrongly labelled an R&B artist. Has it felt vulnerable speaking out?
Rachel Chinouriri: 100 per cent. I used to get told before, 'If you speak up about it, what if you lose support, or what if people think you're ungrateful?' And then, over time, as much as I used to be scared about those things, I started thinking, 'Okay, I'm no longer happy with what I'm doing or how disingenuous I'm being'. And the whole point of my music is to be as honest as possible. I'd much rather get the backlash of people not liking me for being honest. But, from speaking up about it, the response actually shocked me. The amount of people who were just like, 'We've known this for years. This is a thing that's always been happening.' And I'm like, 'Oh, so it's not just me!' Everyone's just been waiting for the conversation to begin.
It's a shame to think that people can't express themselves musically how they want because they fear not being able to fit in or get into a certain space. When the BLM protests happened, all the labels put black squares up, that was an invitation for conversations to happen. And if the labels are promising to listen to Black artists, they'll get more backlash if they don't. This is our time to speak up and get more involved. So, it's been scary in ways, but it's actually been a bigger relief because it feels like I've said what everyone's been thinking this whole time.
How has it felt returning to your indie roots?
Rachel Chinouriri: I feel free. I don't feel judged; I don't feel like I have to accommodate my artistry. I feel like I was always compromising my art in order to make it work for other people, or to try and make myself fit into other spaces. Even if I ended up being super successful from manipulating my art, I would have just been unhappy. And let's say I completely crashed and burned, I would have still compromised my art, and have art that I'm not even happy with. So being able to do whatever I wanted this year has allowed me to actually build on my artistry, rather than manufacturing art that doesn't belong to me.
That must have made the songwriting process easier and more enjoyable too?
Rachel Chinouriri: I think I wrote the best song I've ever written in my life last month! For a long time, I was struggling to write because I was constantly focusing on how the production should sound. But now I've written about four or five songs about such honest, deep-rooted issues that I've been concealing for such a long time.
Could this be album material?
Rachel Chinouriri: This is album stuff! I want my first album to be the most honest thing about me, and to showcase my songwriting, because my priority is being a great writer.
"Songwriting is my first therapy. I'm not a very good talker, so even when I was younger and I couldn't express how I was feeling, I'd write it in a poem or a song"

— Rachel Chinouriri
You've been writing songs ever since you were a teenager. Where do you think this love of music stems from?
Rachel Chinouriri: I don't want to say it's in my blood, because that's cheesy, but my family are really musical. My dad's side actually pursue music, and my mum's side do a lot of singing. In Zimbabwe, people sing in unison all the time. So, in the house, it felt like a normal thing to always be singing. And then every time I'd see instruments when I was really young, I was always hyper-fascinated by them, and was obsessed with the little trinkets of sound [I'd identify in the songs I listened to].
You ended up going to Brit School to study musical theatre, which you credit with helping you gain confidence. What have you taken from your time there into your music career?
Rachel Chinouriri: Discipline! Brit School taught me the most discipline I've ever felt in my life. Obviously you have to do so many auditions to get in, so it's an honour if you do. So, when you're there, you don't want to waste the opportunity. And I've carried this into the industry — I'm never late to sessions, and I always try to schedule everything in the right way.
Also at Brit, I started getting into Amy Winehouse and early Adele stuff, because they both went to Brit School. I think that definitely had an influence because people were like, 'Oh I remember when Adele would walk around here with her guitar and then she'd write this and do that'. And you'd start walking around like, 'Oh my gosh, this is where it all began'. The songwriting and poetry aspect of how they write [influenced my own writing at that time].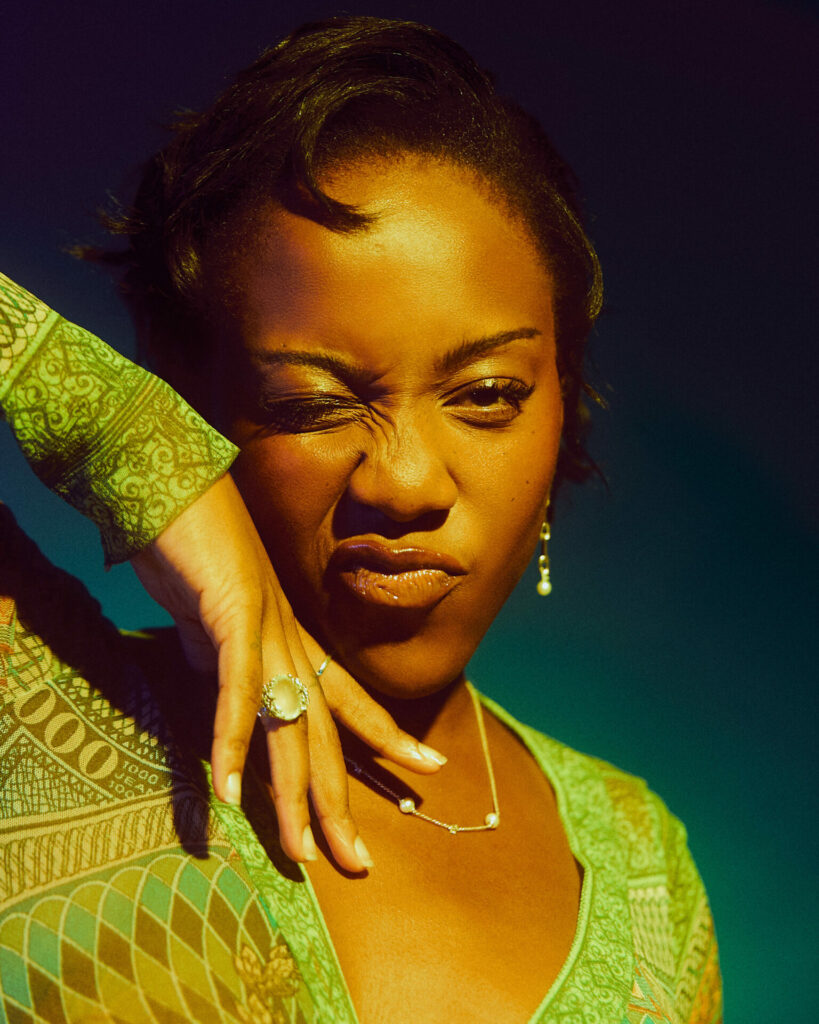 How has your music evolved over the years?
Rachel Chinouriri: There's been a lot of trying to figure out who I am, so I feel like my journey as an artist has been very experimental, which I really love! I've been able to experiment with so many different sounds and vibes. And now, the one that's blown up for me the most is the one I love the most. I've got all my creative juices out of experimenting, and now I'm doing what I want.
Your latest EP is about heartbreak — do you find songwriting to be a cathartic experience that helps you process your emotions?
Rachel Chinouriri: Songwriting is my first therapy. I'm not a very good talker, so even when I was younger and I couldn't express how I was feeling, I'd write it in a poem or a song. That's just how my brain copes with things. Then I'll sing it out and be like, 'Oh, I feel fine'. This year, there's been moments where it's been so hard, and I've sat with my therapist and cried, but the last month, where I've only focused on writing, has been the most therapeutic time ever. I've unpacked so much stuff by myself, and when I sent it out to my managers, I felt a lot of relief. I've realised that I don't want to do music, I need to do it for the sake of my sanity!
As well as releasing Better Off Without, you've had a busy summer playing festivals and touring with the likes of Tems and Bloc Party, but what's next for you?
Rachel Chinouriri: Focusing on writing the album, and just being the best songwriter I can be. As great as social media is, a lot of artists, including myself, risk becoming content creators, because everyone is chasing virality. But if you start chasing that, the only thing that gets compromised is the music. So I need to think: what am I actually doing this for? I'm not doing this to be famous on social media; I'm doing this because I want to write songs and make a project that is honest. And that's what I want my next album to be, and hopefully the internet will still somewhat enjoy the stuff that I do.
Shop the THOMAS SABO Rebel at heart collection here.
Photography: Dean Ryan McDaid
Styling: Harriet Nicolson
Hair: Abra Kennedy
Make-up: Georgia Hope