How Beverley Knight became one of the great queens of British soul
Celebrating her 50th birthday with a new album and national tour, Beverley Knight reflects on her past thirty years at the forefront of British soul.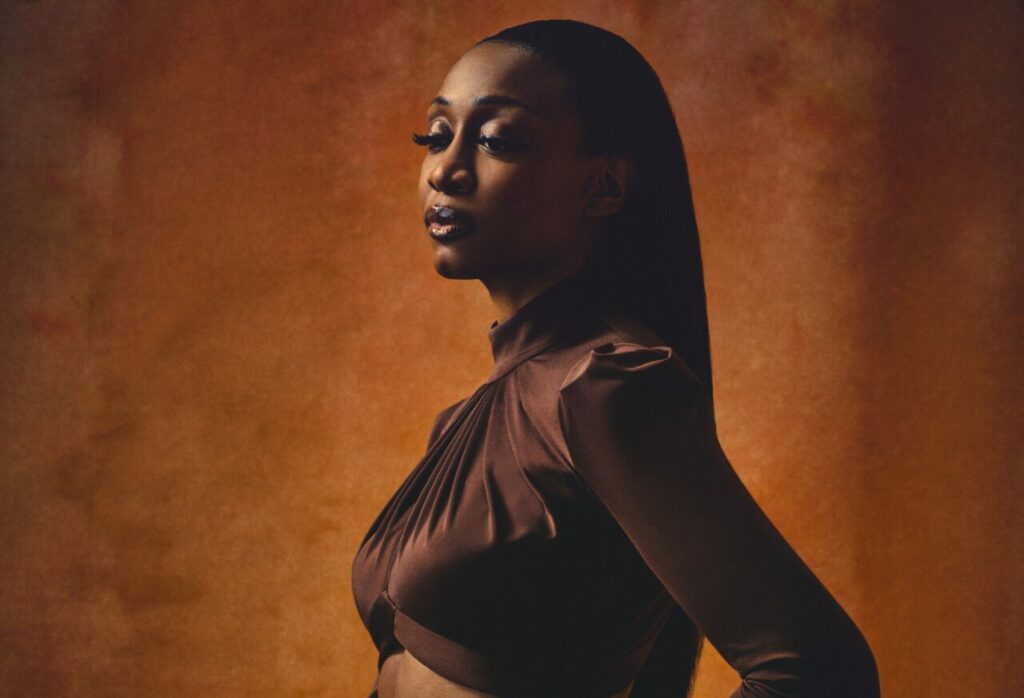 "I'm a British female soul singer so there's a good chance I'll be a has-been or even a nearly-was in a year's time," Beverley Knight told the Guardian in 1995. Struggling to cut through the frenzy of Britpop, a 22-year-old Knight knew she faced an uphill battle fighting for recognition from the British media.
Fortunately, Knight has stuck around. Today, age 50, she is one of the UK's most well-known soul singers, an award-winning musical theatre star, and, most recently, a primetime television personality through ITV's Starstruck. Knight is underway with the promotion of her new album The Fifth Chapter – currently sitting in the Official Charts top 10 – ahead of her national tour. I address her as "Ms. Knight" and she looks absolutely aghast. "Call me 'Bev!'" she insists, her accent betraying subtle hints of her Wolverhampton upbringing.
"It still seems improbable that Beverley Knight's voice should hail from Wolverhampton," a Telegraph reviewer once wrote. Yet that is indeed where it all began for Knight, born Beverley Ann Smith and raised by Jamaican parents in a strict Pentecostal household. Like many soul greats, her vocal skills were honed in the church, later augmented by studying her "unofficial vocal tutors" Aretha Franklin, Chaka Khan and Whitney Houston. Knight had some exposure to the music industry via her cousin – the musician and producer Don-E – though was unsure if she would ever fit into the London-centric soul scene as "the country bumpkin from Wolverhampton."
Unsurprisingly, Knight drew inspiration from soul singer Jaki Graham, a fellow British Jamaican raised in the Midlands. "Seeing her in the Wolverhampton town centre [age 11] was a real watershed moment for me," Knight says. "That world became close to me. And I knew I could do it." Knight later covered Graham's '80s hit 'Round and Around' on her 2011 album Soul UK, alongside material from her other British soul influences Omar, Loose Ends, and Soul II Soul.
'Beverley Knight: Can she escape the curse of the British soul diva?' queried the Guardian shortly after the release of her 1995 debut album The B-Funk on independent label Dome Records (which changed Knight's name from "Smith"). The Guardian listed singers like Dina Carroll, Shara Nelson, and Mica Paris who had all struggled to crossover stateside, pondering whether Knight could fare better. Yet, for Knight, domestic success felt just as aspirational. Though The B Funk's New Jack Swing-tinged sound was well-received – first single 'Flavour of the Old School' was even an unexpected club smash – it left only a faint commercial footprint.
"I knew that I was in very tough times," Knight tells me, setting the scene of a Britain "enveloped" by Britpop. "It wasn't just that the music industry didn't see [R&B] as proper music, they were 'anti' what we did. A few years later you had 'Cool Britannia'. We [Black British artists] were not part of that. It just felt like I was wading through treacle." She knew her talents were best noticed on a live stage, requiring her to move away from the underground club circuit. She responded to overtures from EMI Parlophone, a stalwart of Britpop supremacy, and signed with them after making her expectations clear: "I [told Parlophone]: 'You need to look at me the way you look at Blur, the way you look at Radiohead. What I do best is on stage.'"
Her second album Prodigal Sista (1998) combined the youthful energy of The B-Funk with a grittier edge. Lead single 'Made it Back' flexed Knight's vocal muscle, while 'Sista Sista' revealed greater depth to her lyrics. "I was in a pensive and darker mood when I wrote ['Sista Sista,']" she explains, admiring the chart success of British R&B artist Shola Ama with 'You Might Need Somebody' while "thinking [about] how much I want to fly." She also collaborated with Carl McIntosh of Loose Ends on the smouldering 'The Need of You'.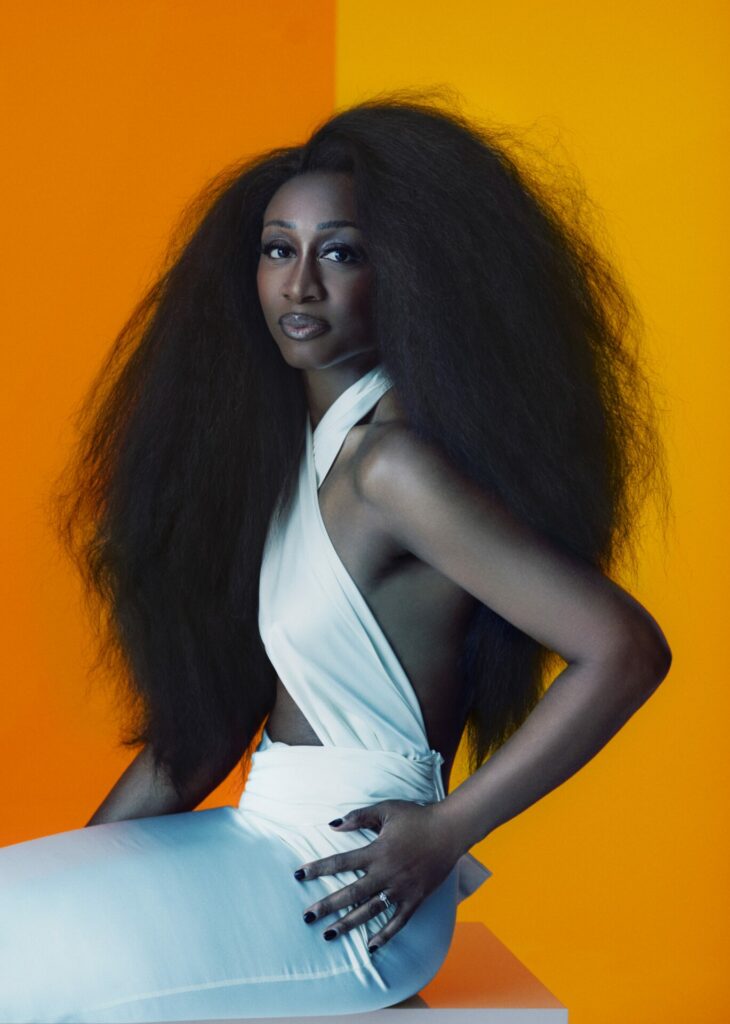 Knight's success at the televised MOBO Awards – winning Best R&B Act two years running, and Best Album for Prodigal Sista – galvanised some interest from the mainstream media. "I shattered a lot of the expectations they had," she notes. "They thought I'd be moody, aggressive, street savvy, all the stereotypical bullshit." Monikers like 'Queen of British R&B' and 'Queen of UK Soul' were quickly applied to Knight, though she managed to keep her cool. "These kinds of titles are fleeting," she remarks. "It's like a baton in a relay." Banking her successes, Knight focused on reaching a wider audience with her third album.
Her breakthrough came with 'Shoulda Woulda Coulda'. Written with country songwriter Craig Wiseman as a Teddy Pendergrass-styled ballad, Knight was encouraged by her label to record the song as a more radio-friendly midtempo. Begrudgingly, she obliged, and was pleasantly surprised when 'Shoulda Woulda Coulda' cracked the UK Top 10 in March 2002. The Who I Am album, spanning the Caribbean-flavoured 'Get Up!' to minimalist ballad 'Gold', also hit the Top 10. "It was then that people gave a damn," Knight smiles. "That was new to me."
She veered into a pop-rock sound for fourth album Affirmation (2004). "It was completely organic," Knight says about this sonic shift, pointing to her collaborations with Coldplay's Chris Martin (who co-wrote pop ballad 'First Time') and songwriter Guy Chambers. Her partnership with Chambers yielded lead single 'Come As You Are' which peaked at No.9 and remains Knight's highest charting tune. "I still heard it in a soul vein," states Knight, likening the song's groove to Sly & the Family Stone's 'Dance to the Music'. "My naivety was that everybody else would hear it the way I heard it."
Rather, Knight recalls how "Black radio, specialist radio looked at me sideways," criticising her for pandering to more mainstream, white tastes. "It coincided with me being very vocal about my support for the LGBTQ community," she adds, citing her allyship as a cause of further estrangement from elements within the Black music ecosystem. Affirmation was in fact largely inspired by the loss of Knight's close friend Tyrone Jamison – a gay man who had succumbed to a HIV-related illness. "It hurt like hell," she admits about the album's reception, "because I was still dealing with the trauma of losing [Tyrone]."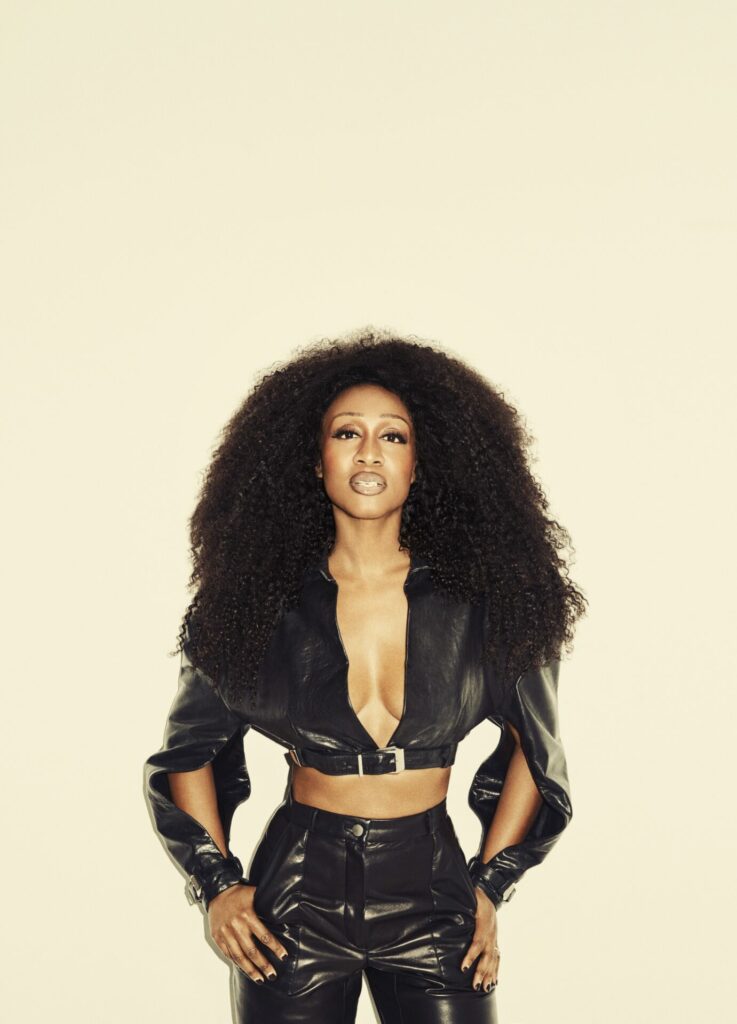 Knight also had to contend with a mainstream media bias towards British blue-eyed soul. This somewhat dulled the impact of her next album Music City Soul (2007), which arrived after Amy Winehouse's Back to Black (2006) and prior to storming debuts by Adele and Duffy. Knight is emphatic about the talents of these singers but directs her ire at the media for ignoring the output of Black British artists like Hil St Soul and Terri Walker. Nonetheless, Music City Soul – an earthy, '60s soul-inspired record – contained some of Knight's best work, from the confessional 'No Man's Land' to rock-soul scorcher 'Black Butta'.
Despite a successful run, Knight eventually ended her relationship with Parlophone. "I wouldn't sign a 360 deal [where labels receive a share of additional revenue streams]," she states firmly. "Everything in my career just felt so hard and so tough. So, I thought, 'Okay, I'll just do it myself then.'" With her then-managers, Knight co-founded her own label, Hurricane Records, releasing two albums, 100% (2009) and Soul UK (2011). The 100% song 'Square Peg' captured Knight's sense of displacement, having lost some of her core audience while also being too Black, female, and soulful for the mainstream. "I knew who I was musically… but I didn't feel like I fit anywhere," she sighs.
Branching out, Knight fashioned a parallel career for herself in musical theatre. In 2013, she took over the lead role of Rachel Marron in the West End adaptation of The Bodyguard. Knight remembers the "raised eyebrows" of the musical theatre industry, but the reality was few performers could tackle those Whitney Houston songs with the vocal firepower Knight possessed. Award-nominated roles in Memphis and The Drifters Girl followed. This year, she won an Olivier Award for her thrilling performance in funk-soul musical Sylvia, playing suffragette leader Emmeline Pankhurst.
To paraphrase one of her minor hits, Knight has kept the fires of her career burning. She is celebrating turning 50 with the dance and disco-influenced The Fifth Chapter, her first studio album since 2016's Soulsville, and her biggest national tour to date. Knight is at her most uninhibited when performing live, giving audiences the soulful abandon of Aretha, the elastic range of Chaka, and the pop/R&B flavourings of Whitney – but with a ferocity and zeal that is distinctly "Bev", as is evident on her live album BK25 (2019).
Knight tells me the biggest achievement of her career is that she is "still here" – no mean feat given the challenges inherent in being a Black, British, female soloist. She owes her longevity to her own talent, diversification of sound and craft, and determination. "Years later, I'm actually glad I didn't fit anywhere," she reflects, taking a sip of tea. "I fit in a me-shaped hole."