Rolling Stone UK's 2022 summer festival guide
The UK is home to the best music festival scene in the world – to celebrate their unique qualities and help you plan your summer, here's our mini festival guide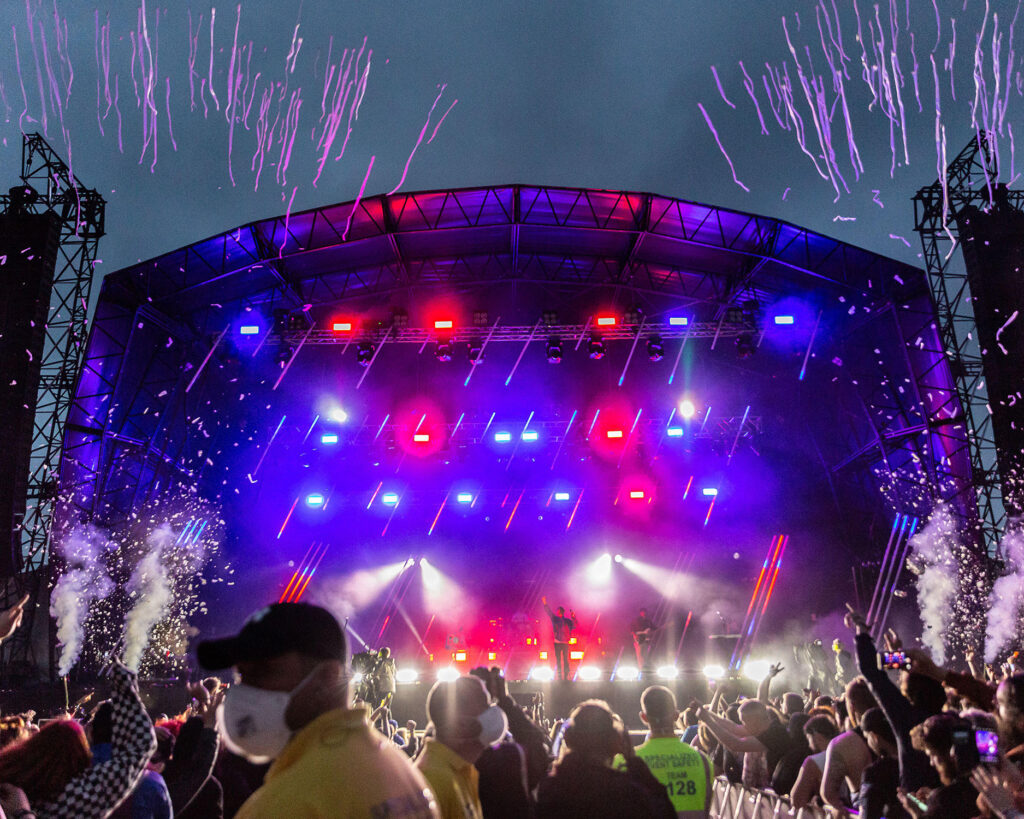 Unless you're a 'music person' who is intimately acquainted with setting up a tent in a field every year with the sole purpose of listening to bands while downing crate after crate of warm lager, deciding which festival to go to can be a conundrum. Beyond the changing line-ups each summer, the vibe, clientele and customs of each differ immensely. While some cater to kids fresh from college looking for a rager, others draw an older crowd, for whom pulling out a sun hat, wine glass and a camping chair in front of the main stage is the only thing crossing their mind for 72 hours.
Thanks to the explosion of niche and boutique music festivals, the choice is endless. To help you narrow them down, here's the intel on the biggest and best the UK has to offer.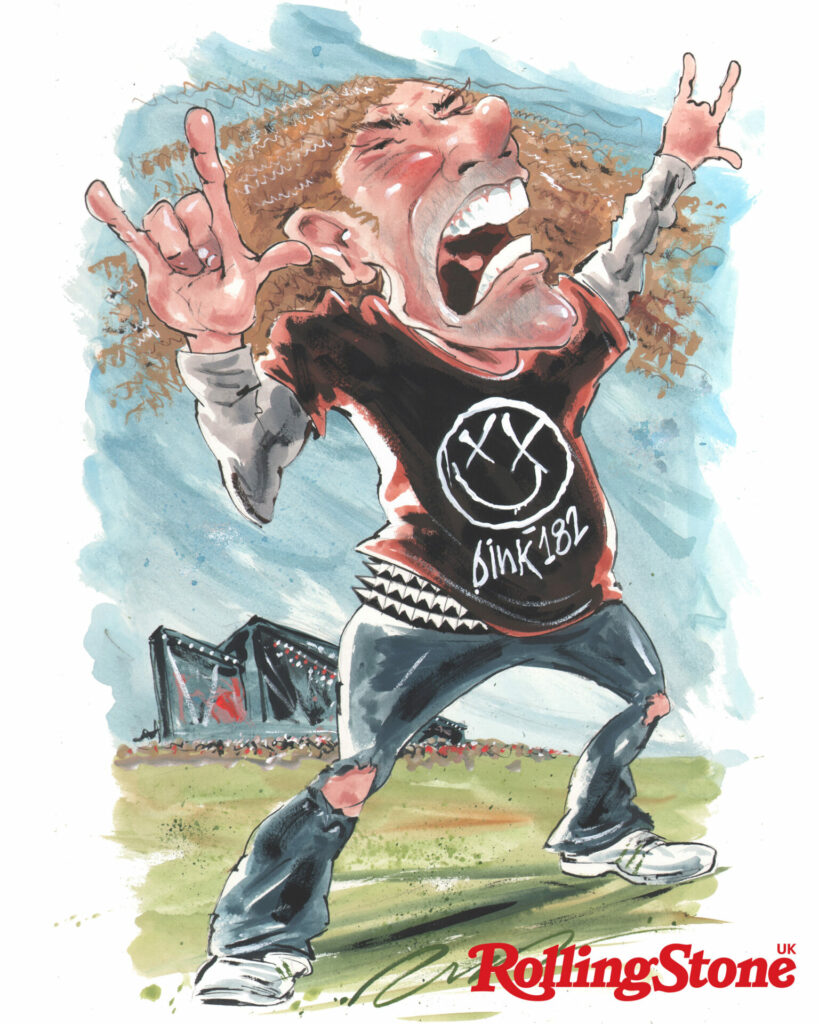 Download
JUNE 10-12
THIS IS YOU: You grew up on Limp Bizkit, Sum 41 and Evanescence and live your best life at alternative club nights with your rock mates once every six months (you're too old and grumpy and married to go out out more than that). You go to this festival and this festival only, but you once went to Slipknot's Knotfest and still reminisce about it fondly at the pub. You're not too prissy for camping, but you prefer to be 12 pints of Carlsberg deep before resting your head on that hallowed Donington ground.
MOST LIKELY TO OVERHEAR: Debates about how to split time between stages in order to see the highest number of bands. Also: death metal screams and oink noises.
WHAT YOU NEED TO PACK: Beer, leather jacket and limber up those hands for a weekend of throwing devil horns.
Glastonbury
JUNE 22-26
THIS IS YOU: Anyone who likes music and the biggest party on Earth, basically. Part of Glastonbury's brilliance is there's literally something for everyone — whether that's waiting by the Pyramid Stage all day to secure a good spot for Billie Eilish's first headline slot, or letting loose in NYC Downlow until the sun comes up. Worthy Farm has you covered.
MOST LIKELY TO OVERHEAR: Murmured rumours of secret sets that could well end up being the best thing you'll see all weekend. Foals' surprise slot on The Park Stage in 2019 became their unofficial pitch to headline the whole damn thing.
WHAT YOU NEED TO PACK: Wellies, most importantly. Glastonbury hasn't been a wash-out for a fair few years now, but history dictates that Worthy Farm can quickly transform into a swamp when the weather isn't on the festival's side. Don't get caught out.
Wireless
CRYSTAL PALACE: JULY 1-3
BIRMINGHAM: JULY 8-10
FINSBURY PARK: JULY 8-10
THIS IS YOU: You're either a uni student or have the immediate debt of one, thanks to partying and last year's holiday to Ibiza. Your life's motto is 'I'm here for a good time, not a long time'. You love a wide range of music genres, but particularly hip-hop, rap and grime.
MOST LIKELY TO OVERHEAR: A high-pitched hissing noise.
WHAT YOU NEED TO PACK: Nothing. This is an in-and-out job, one where you look a million dollars and could hypothetically be one of the performers. If you need to bring a glam team and MUA that's on you.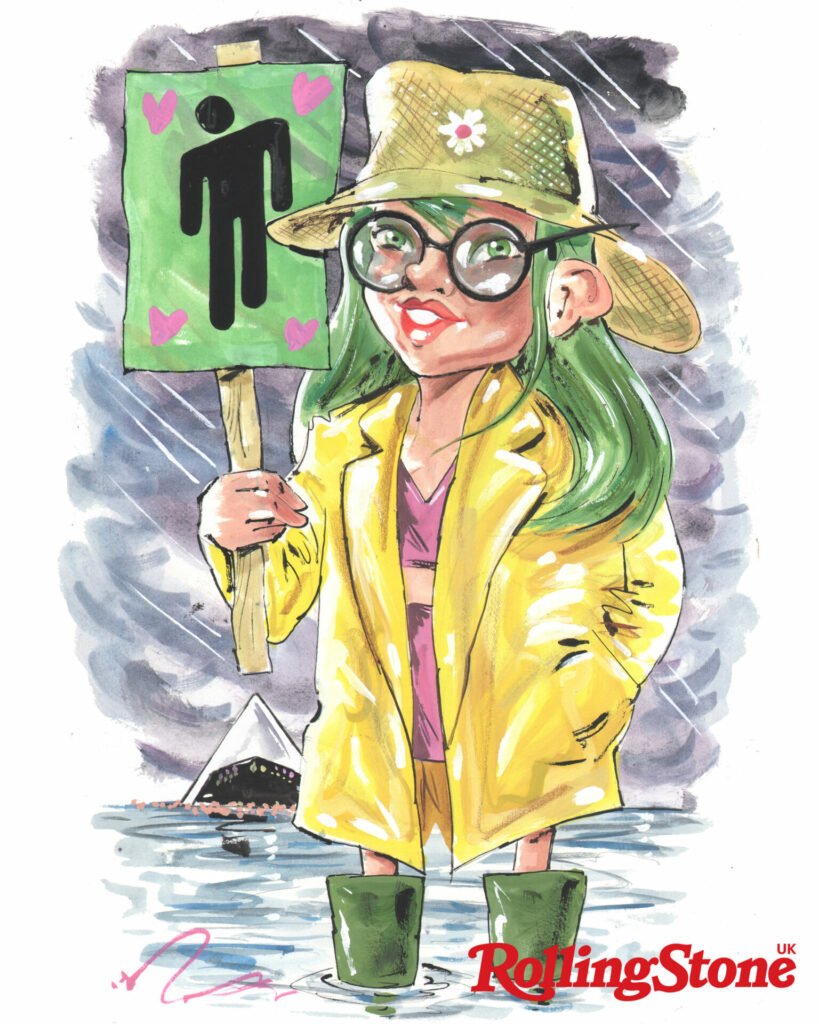 Secret Garden Party
JULY 21-24
THIS IS YOU: If you're not crusty enough for Boomtown, too indie for the Isle of Wight Festival and miss the original Bestival, Secret Garden Party is probably a comfortable fit for you. The idea of spending a weekend in a forest filled with fairy lights and papier-mâché statues fills you with warm glee. You've also seen the big pond with the boats on someone's Instagram and want a piece of that action for your own grid.
MOST LIKELY TO OVERHEAR: "Do you feel it yet?"
WHAT YOU NEED TO PACK: Glitter, colourful outfits and both a sense of adventure and a degree of chill.
Green Man
AUGUST 18-21
THIS IS YOU: A true music lover who relies on 6Music recommendations to inform their musical tastes. If there's the slightest hint of shouty, spoken-word sermons against the government or ambient tales of emotional break-ups delivered by a meek North American songwriter, you're all over it.
MOST LIKELY TO OVERHEAR: Rave reviews about a set from an upcoming south London pub scene band. That, or countless recommendations for the vegan acai berry bowl stall.
WHAT YOU NEED TO PACK: A rucksack full of musical know-it-all-ism.
Reading & Leeds
AUGUST 26-28
THIS IS YOU: You've just completed school/college and are now looking forward to three days of letting loose out of sight of your parents.
MOST LIKELY TO OVERHEAR: Whichever TV catchphrase is current, shouted very loudly and to the point of irritation. Those in their late twenties will remember endless shouts of "ALAN!", while a younger crowd may recall "Shalom Jackie" — thanks for that, Friday Night Dinner.
WHAT YOU NEED TO PACK: A crate of lager, a bottle of luminous booze your body will almost instantly reject and a truly inadequate amount of food.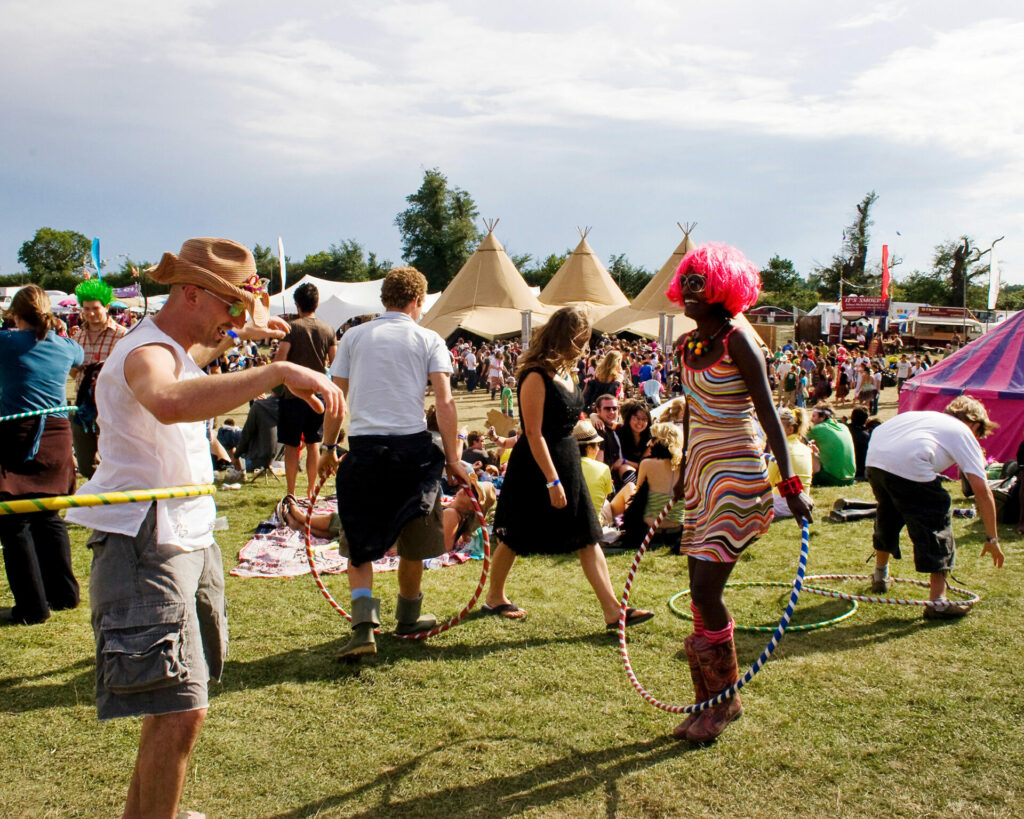 In It Together Festival
JUNE 3-5
THIS IS YOU: You plan your festivals (and life) around The Kids, so this family-friendly party in the Welsh valleys is screaming your name. A musical chameleon, you're as happy listening to Noel Gallagher as raving to Armand Van Helden.
MOST LIKELY TO OVERHEAR: Thick Welsh accents and a healthy dose of patriotism.
WHAT YOU NEED TO PACK: A positive mental attitude and plenty of it — this is likely to be the best lesser-known festival of the summer.
El Dorado Festival
JUNE 30–JULY 3
THIS IS YOU: Someone who lives to party and has spent the past two years wondering when you'll be able to get back in a field somewhere with like-minded souls.
MOST LIKELY TO OVERHEAR: Nothing. With the amount of sheer DJs and producers on offer, we doubt you'll be able to hear much over their ear-splitting sets.
WHAT YOU NEED TO PACK: Enough party-starting spirit to last you an entire weekend and whatever you need to survive the adult-size ball pit…
Cornbury Festival
JULY 8-10
THIS IS YOU: A wholesome family person who likes nothing more than a pint of cider while listening to a Spotify playlist titled "something for everyone".
MOST LIKELY TO OVERHEAR: This is the last ever Cornbury Festival, so don't be surprised to hear the boasts of long-time attendees about how they saw the likes of Amy Winehouse, Paul Simon, The Faces in the past. We're well jel.
WHAT YOU NEED TO PACK: Sun cream for the kids, straw hats for Mum and Dad, collapsible fishing chair so you can pitch up and watch Bryan Adams in comfort.
Field Day
AUGUST 20
THIS IS YOU: An inner-city raver who loves nothing more than a full day of partying, safe in the knowledge that your own bed awaits at the end of it.
MOST LIKELY TO OVERHEAR: People gagging in disbelief at the stellar quality of the line-up – from The Chemical Brothers to Kraftwerk, it's a tribute to dance music.
WHAT YOU NEED TO PACK: Nothing! That's the beauty of a city festival, located in east London's Victoria Park.