Billie Eilish live at Glastonbury: youngest headline act shines on dark day
Billie Eilish is the youngest ever Glastonbury headliner but holds her own in front of a diverse audience.
By Hannah Ewens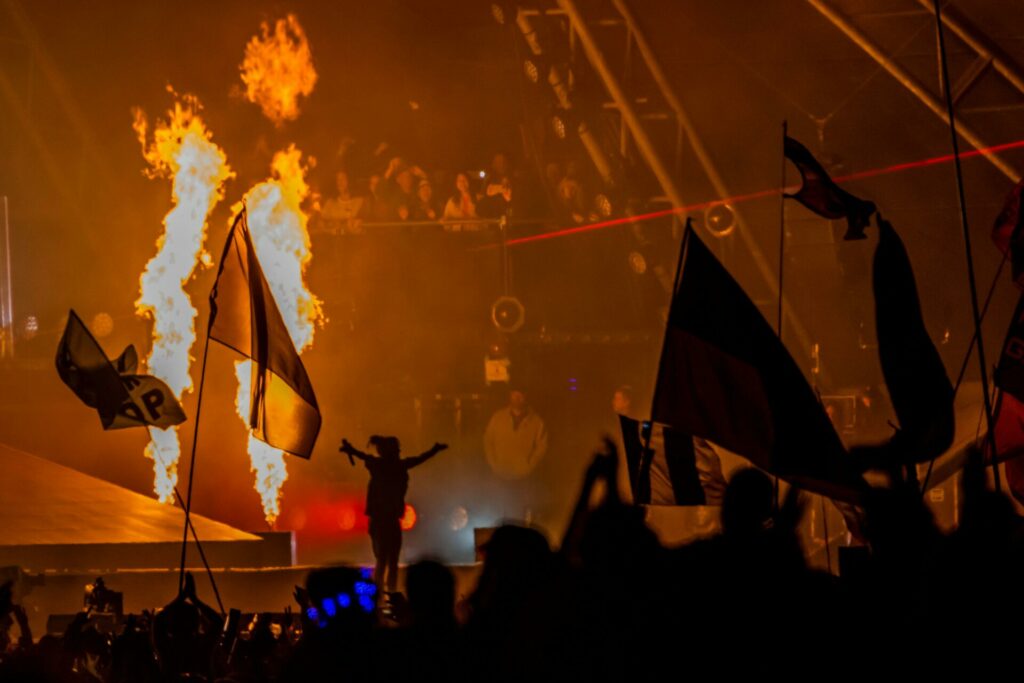 "Today is a really, really dark day for women in the US," says Glastonbury Friday night headliner Billie Eilish, "and I'm just gonna say it because I can't bare to think about it any longer." The fact that the youngest ever headliner in Glastonbury history is an American woman on the day that the Roe v Wade is overturned in the US, ending the constitutional right to abortion, is not lost on anyone here. An acoustic performance of 'Your Power', a song about male abuse of power, follows to a stunned crowd.
Eilish is every bit deserving of this moment. It's been a big month for her in the UK: her Happier Than Ever arena tour has gone around our major cities and she and her mother held Overheated, a run of events around global warming, sustainability and veganism at the O2. At an eco-forward festival like Glastonbury, that makes her a doubly suitable prospect for a headliner.
Usually her audience consists mostly of teenage girls and their doting parents. Tonight, she has the full diverse range of Glastonbury attendees to win over. Her stage presence, swagger and magnetic confidence have grown since the days of touring breakthrough album When We All Fall Asleep Where Do We Go?. But of course, three years is a long time when you've only just left your teenagehood.
Her catalogue is naturally small for a headliner this early in her career but that doesn't stop the cathartic power of her feminist tracks today. The only element somewhat lacking is a variation of energy levels – when she moves away from less sultry, down-tempo tracks for 'Bad Guy' or 'Oxytocin' there's an adrenaline boost to the set. 'Happier Than Ever' provided an explosive headline closer moment.
If there's something that you just can't get out of your head, scream it out now, Eilish tells the Glastonbury crowd. There's plenty to scream about today as fundamental women's rights are taken away – and 20-year-old Eilish, the ruling pop star of her generation, is the perfect person to act as a conduit for that emotion.