Charli XCX live at Alexandra Palace review: pop innovator shines on huge stage
An artist this in command of the stage should be headlining festivals
By El Hunt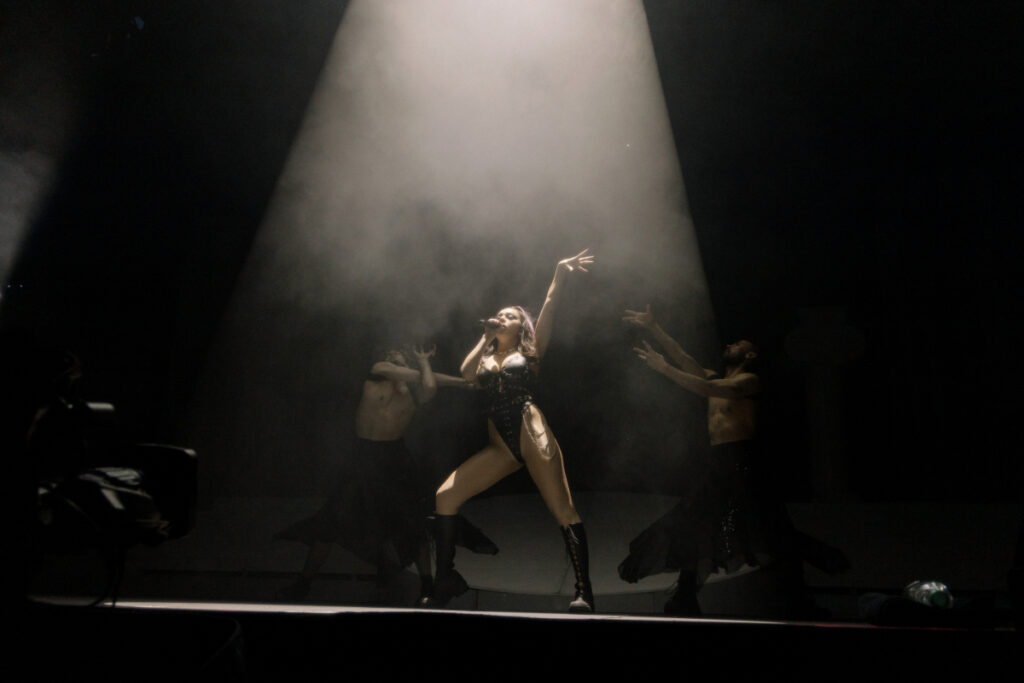 "I never thought I'd be able to do this," Charli XCX told Alexandra Palace towards the end of her biggest headline show to date, audibly holding back the tears "It's taken a really long time to get here."
Flanked by a pair of imposing Grecian pillars shot with neon lights, she took a moment to shout the enormous influence of her frequent collaborators who seem to have also become her creative family: A. G. Cook, Rina Sawayama, Caroline Polachek, and the late SOPHIE. Brilliantly, this entire speech takes place as Charli paces the stage wrapped in a trans flag also bearing the face of Princess Diana. Initially when it was thrown on stage, the singer mistook it for a bottle of poppers. "I'm already sweating a lot, and now I'm crying, so I look like a crazy bitch," she laughed, briefly sitting down in the middle of the Greek temple-esque staging to wipe her eyes. "I'm sorry!"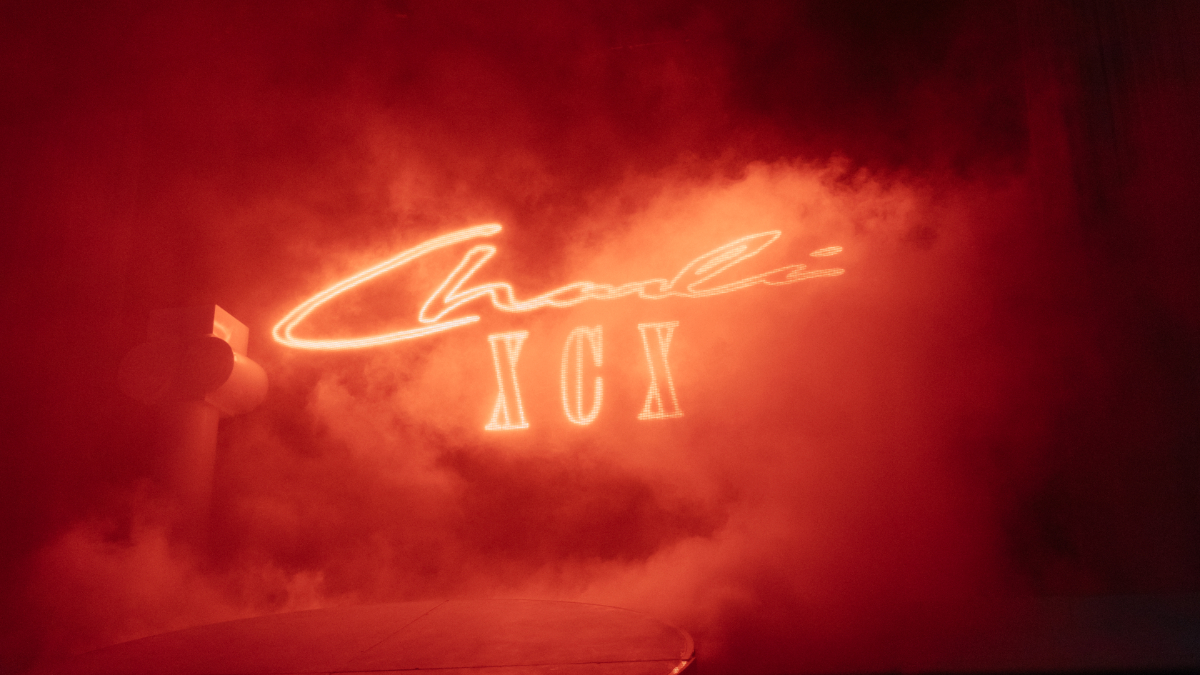 In the past, Charli XCX shows have felt more like sweat-drenched club-nights than pop epics; headlining O2 Brixton Academy in late 2019, she was miniscule in the shadow of an enormous, pulsing cube, while a tiny show at Lafayette earlier this year honed in on her lockdown-created, Mercury-nominated record How I'm Feeling Now with a laser focus. On the huge Alexandra Palace stage, though, not a single moment goes by without cramming in as much choreography as possible. It's also thrilling to hear her warped pop paired with what can only be described as an incredibly precise command of all things extra.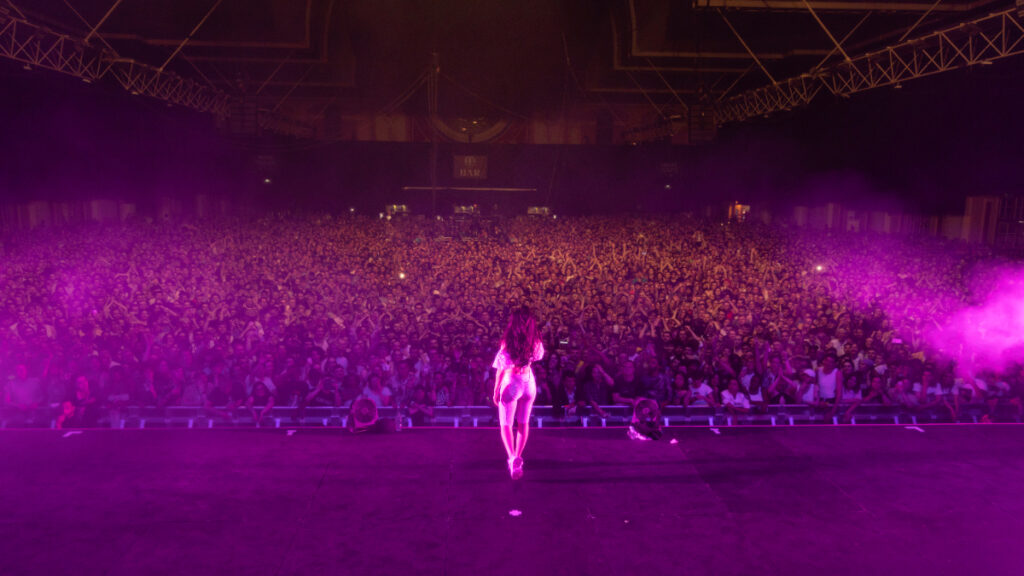 In a wink to Madonna's Blonde Ambition tour, a camped-up 'Baby' was laced with hints of ballroom-house and spiralling hums of string, while 'Used to Know Me' – a pulsing dance banger interpolating Robin S's 'Show Me Love' – kicked off with Charli dramatically emerging from behind a bright crimson burlesque feather as a flaming canyon smouldered behind. Much of this excess was delivered with a knowing wink; Charli hiding a smirk as a pair of dancers with gleaming bare chests helped her to regally descend the stairs.
Latest album Crash dominated the setlist, and despite coming out a couple of months ago, you'd think album tracks like 'Lightning' and 'Yuck' were established classics that had been setlist fixtures for years, such is the giddying reception. It's testament to the quality of the album. Elsewhere, the show was peppered with a handful of older tracks, all seeming to represent a kind of pivotal moment in the singer's long journey to tonight's massive stage. The transformative EP title track 'Vroom Vroom', Pop 2's 'Unlock It' and the pounding '90s techno of 'Visions' (from How I'm Feeling Now) were scattered throughout. Unexpectedly, there's also a joyful rendition of 'Boom Clap' – the huge 'Sucker' track which has sometimes felt like it might be Charli's albatross, and has been gradually phased out over the last few years.
Crash is Charli's final major label record – but by the time Caroline Polachek appeared from the wings for 'New Shapes' to rapturous cheers, it was fully apparent that this tour might just mark the beginning of a huge new era for one of pop's most innovative artists, not the end of one. It's a complete breeze to imagine a world where an artist this in command could headline entire festivals, and far bigger rooms still.