Lady Gaga's Chromatica Ball live in Stockholm: the party we waited for
After the tour was originally hampered by the pandemic, Lady Gaga's 'Chromatica' album spectacularly comes to life in the live arena – another reminder that she's one of the greatest living musical performers
By Hannah Ewens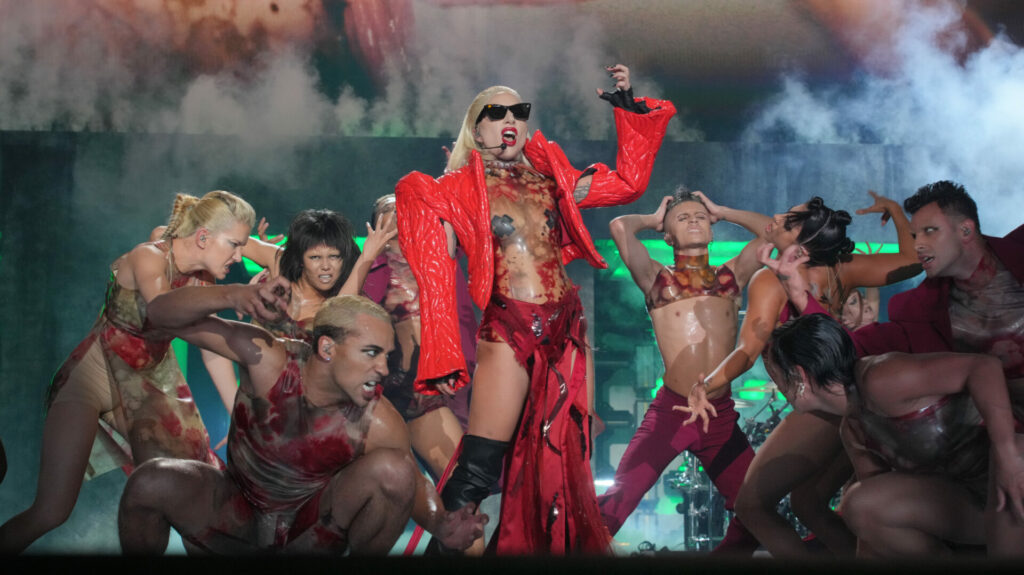 The hampered release of Lady Gaga's sixth studio album Chromatica was one of the pandemic's many musical casualties. While Dua Lipa's disco album Future Nostalgia was released in early lockdown (much to the delight of pop fans, mainstream music listeners, and new outdoor exercisers both sides of the Atlantic), Gaga's album, with a similarly party vibe, fell awkwardly in late May. An immensely accomplished dance pop album felt tonally off to the collective mood – now mostly dire, restless, and anxious about when the pandemic would end – as the world focused on the Black Lives Matter protests.
The fact she still achieved a number one, Grammy wins, and widespread critical acclaim for the album was testament to the power of Gaga and some of the best tracks in years from the pop star ('Rain on Me', 'Stupid Love', 'Free Woman'). But this was an album born — more so, perhaps, than any of her work to date — to be performed live. Like many other tours, the Chromatica Ball was postponed.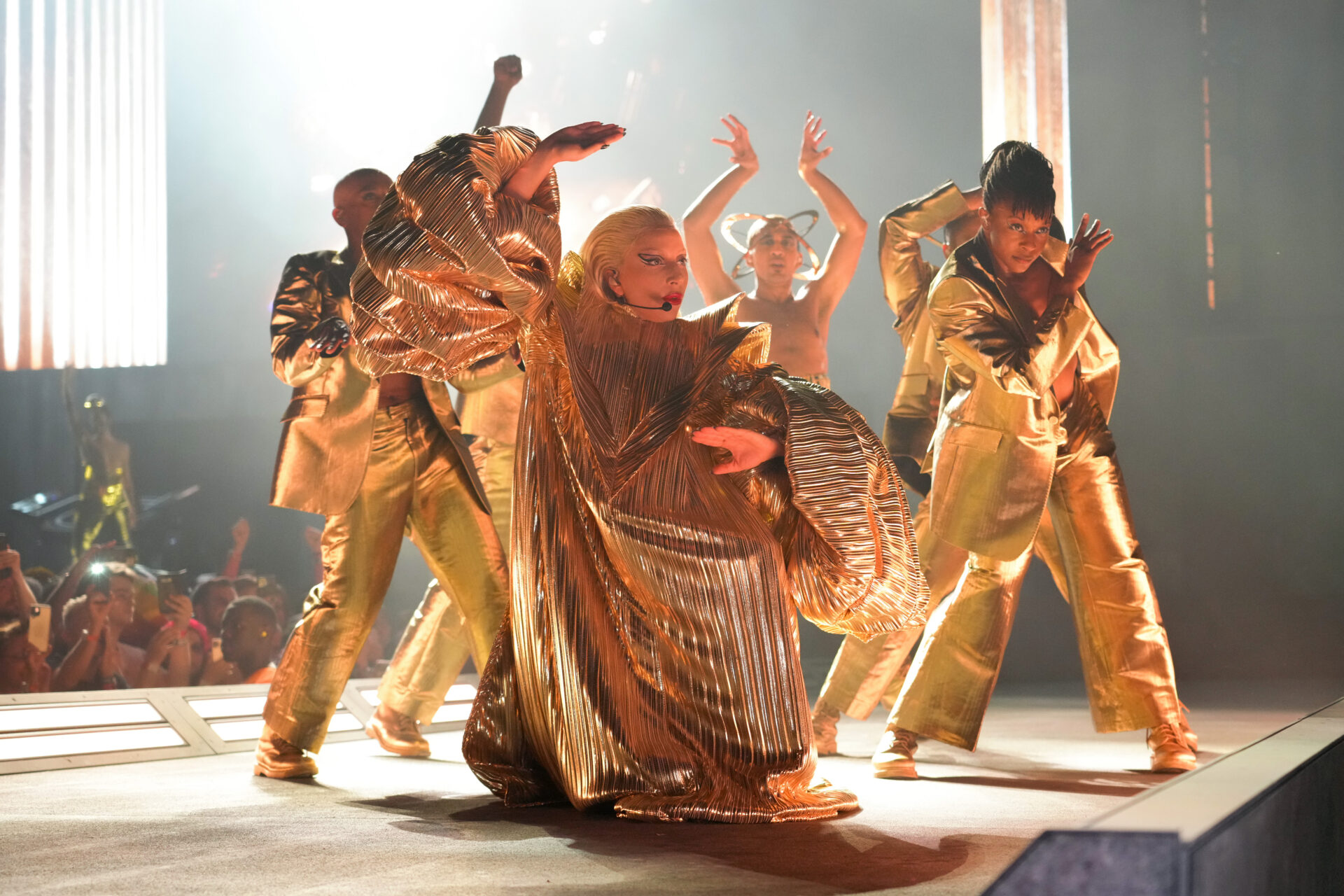 Two years later, and in spite of the chronic pain Gaga experiences from her fibromyalgia illness, it turns out Little Monsters shall go to the ball. The global stadium tour is running through Europe and then on to the US, Canada, and Japan. At Stockholm's Friends Arena, a sense of relief and excitement is in the air, for both Gaga and her Swedish fans.
Though divided into 'acts' to define Gaga's many eras, the live show feels broadly split between two halves: singing, dancing, avant-garde 00s and early 2010s Gaga, into which most of the Chromatica tracks were folded, and piano ballad Gaga. While her live shows have worked this way before, seeing Gaga stripped back at a piano, allowing her powerful vocal performance to keep an audience transfixed, is where the magic of the evening happens. Perhaps post-pandemic and better knowing the nostalgic Gaga 101 all-guns-blazing star, the intimacy (despite the stadium size) is what feels extra special from a Gaga show now.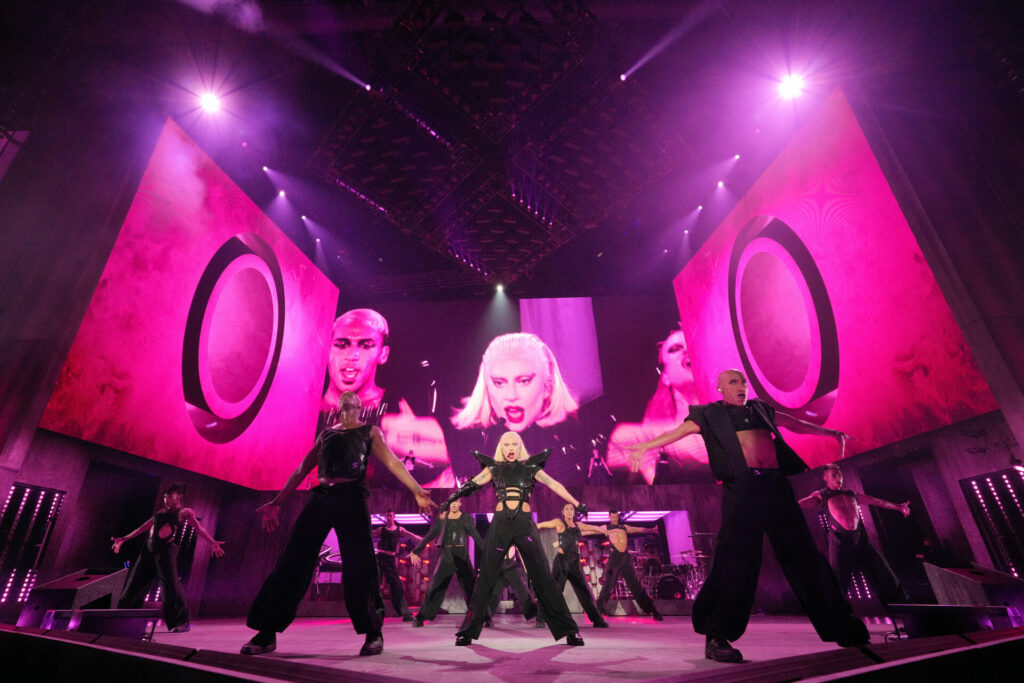 This slower section is where the real surprises come. For starters, she moves away from the sterile stage proper (which is surrounded by a band of empty flooring — despite being sold out, the venue's fire marshal wouldn't allow people in the large area around the front and side of the stage) to a platform in the busy centre of the room. Her mother was supposed to be in the audience tonight but she couldn't make it because she's feeling unwell, so 'Born This Way' is dedicated to her. When she tells the audience in 'Edge of Glory', "you were so brave during this global pandemic and you're brave now too", it's surprisingly moving as the song and show itself become a special time capsule for live performances in the post-pandemic age.
The live debut of two Chromatica tracks, '1000 Doves' (played as tells us she wrote it, just her at the piano) and 'Fun Tonight', both take on a beautifully solemn tone when isolated from the dance track energy of the studio recordings. She tells the crowd in tears that she was worried she'd never play stadiums again and thanks them for believing she could get better – you can see that this means everything to her. 'Shallow' and 'Always Remember Us This Way' from A Star Is Born has everyone in the room hanging on her every word.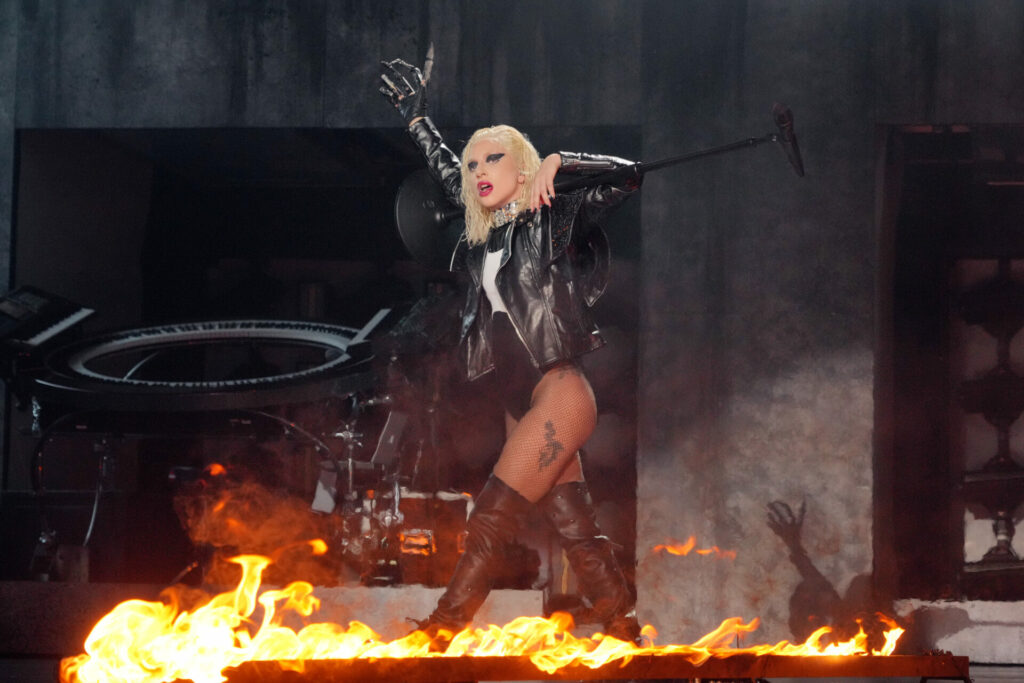 It appears that the tour has been carefully and successfully designed with Gaga's illness in mind. On this run, there are fewer dates than ever (she's had to cancel live dates in Europe because of her illness in the past). More complex choreo seems to be weighted towards the latter part of the show, but blink and you'd miss it. Gaga on every level gives nothing short of excellence, but the two- or three-minute stops with visuals and a blackouts go on slightly for too long, breaking up the energy of the show and temporarily disengaging the audience until they're dazzled again by Gaga's next segment.
Inarguably the Chromatica tour is Gaga predictably back on form, proving that from vocal delivery to dance to showmanship, she maintains her title as one of the world's greatest living musical performers. By the time she closes the night with 'Hold My Hand' (from the new Top Gun: Maverick soundtrack) in full latex and leather, selling the track and converting fans into believing this is Gaga canon, you deeply believe she has been counting down the days to perform on stages this size again. As she leaps over a ring of fire into a skid on her knees to finish, it's evident that Gaga would, and can, do this forever.