Live From Reykjavik review: Iceland's brightest musical hopes shine at one-off showcase
In the absence of Iceland Airwaves, this one-off event proves the perfect replacement
By Nick Reilly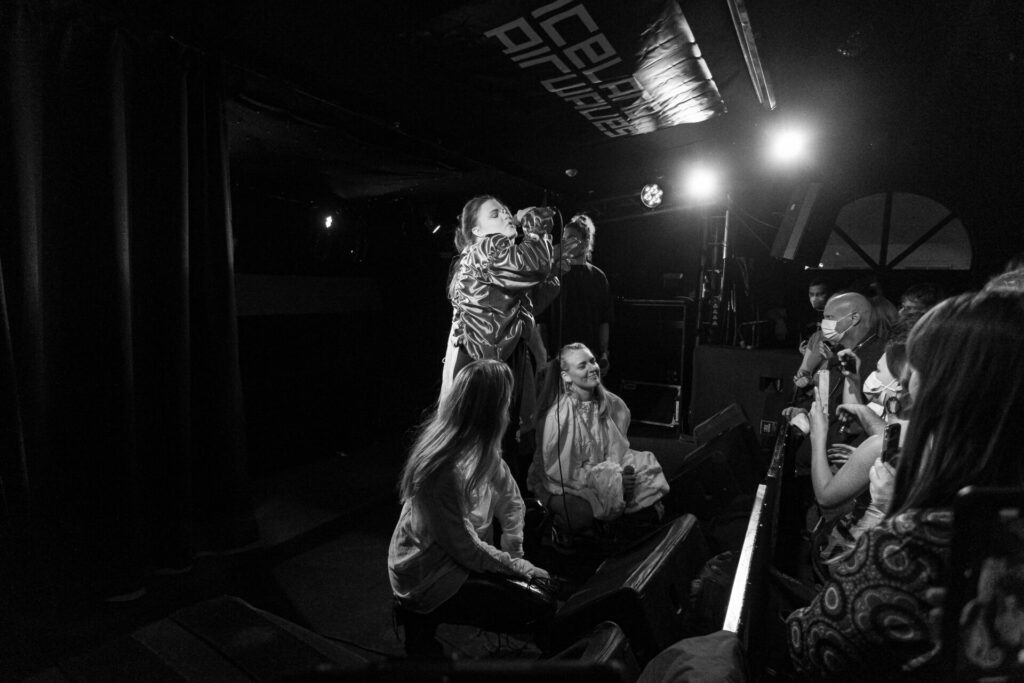 When Iceland Airwaves organisers announced its cancellation earlier this year, it meant that festival goers were denied the chance to experience one of Europe's most unique musical events for the second year in a row.
Traditionally held in early November, it's a chance for music fans across the globe to descend on Reykjavik for performances from a mixture of top Icelandic and international talent, while also soaking up the delights of one of Europe's most magical cities.
But those longing for their Airwaves fix haven't been forgotten about either. In its absence, organisers stepped in to host the Live from Reykjavik showcase – which featured live-streamed sets from the likes of John Grant and punk outfit Daughters of Reykjavik earlier this month.
And with Rolling Stone UK in attendance at the actual event, it's fair to say our anticipation for 2022 just got even higher.
We start our evening at Reykjavik's Fríkirkjan church, which proves the perfect place to witness the haunting vocals of local talent Arny Margret. Backed up by the intimate strains of an acoustic guitar, her powerful tracks proudly show off the influences from the likes of Adrianne Lenker that Margret has previously discussed. Margret's haunting vocals, meanwhile, prove even more powerful when delivered to a crowd gathered on pews in the intimate venue.
Over at the city's Iðnó cafe, rapper Emmsjé Gauti is taking things in an entirely different direction. While he's among the country's most popular hip hop artists, it's curious that his live style owes more to Limp Bizkit's Fred Durst. Stalking the stage in a flat cap while backed by a frenetic four piece band, it seems that the spirit of nu-metal is well and alive in Iceland.
While Gauti's performance might not win points for originality, his is a commendable effort to win favour among an early evening crowd.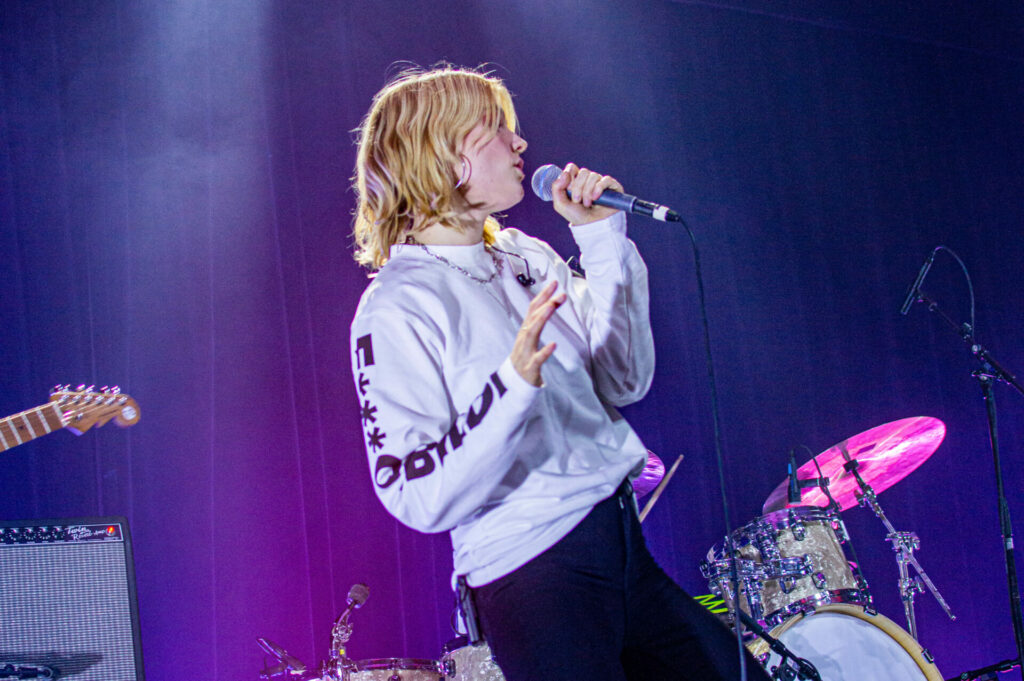 From here, it's a short walk over to the grand surroundings of Gamla Bíó concert hall, where FLOTT prove why they're being touted as one of Icelandic music's brightest hopes. The all-female group use their half hour set to showcase their consummate blend of funk-laden alt-pop. Fans of Daði Freyr, Iceland's biggest musical export of recent years, will lap it up.
And minutes away from Gamla Bíó , it's the sweat and sawdust surroundings of punk venue Gaukurinn that host the evening's true high point – a no-holds barred set from Icelandic rappers Daughters of Reykjavik.
The all-female eight piece, who formed in 2013, have developed a devoted following across Europe with their energetic live shows and tunes which draw influence from across the hip-hop spectrum.
Tonight sees them firing on all cylinders, with glitchy beats paired against powerful tracks that rally against the patriarchy and typical gender roles.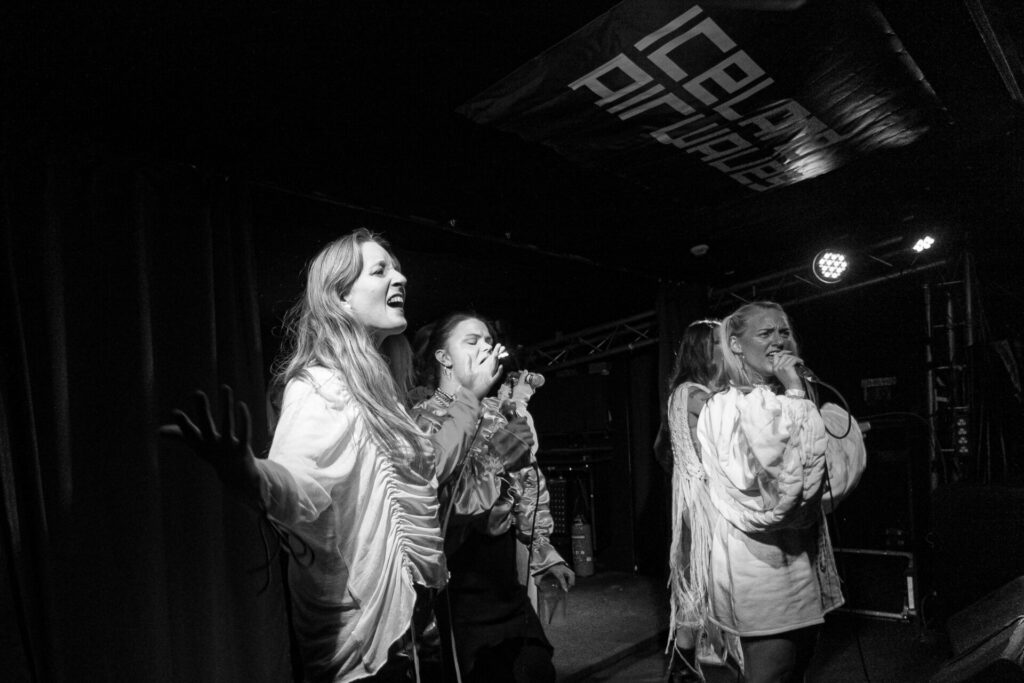 Recent track 'Hot MILF Summer', a stinging riposte against traditional perceived ideas of motherhood, turns into a powerful rallying cry – with the band's passion only matched by that of the fans who scream the defiant chorus right back at them.
Those gender-smashing themes also prove to be a huge part of the band's onstage theatrics too – at one point a male volunteer offers himself up for a ritualistic sacrifice. The intentions might be laid on thick, but it's testament to the collective's charm that the cartoonish skit proves to be a highlight of their set.
The group's ambitions, you sense, extend far beyond the walls of this intimate venue. On the basis of tonight's showing, far bigger things await.
All considered, Live From Reykjavik is a resounding triumph in snatching victory from the jaws of covid-induced defeat. The festival will be back in its full glory next year, all being well, but this was a more than satisfactory alternative for those yearning for their much needed Reykja-fix.