BTS urged to "reconsider" plans for a hiatus by Korea Singers' Association
The boy band announced they'd take an extended break last week (June 14)
By Joe Goggins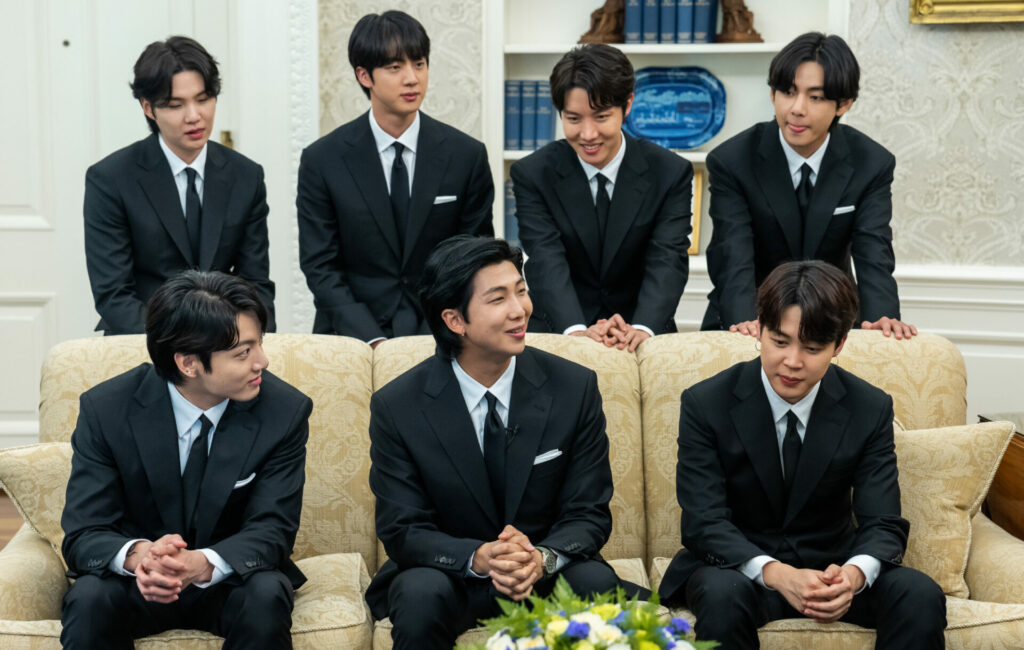 The head of the Korea Singer's Association has called for BTS to abandon their plans for a hiatus.
The group's meteoric rise to pop prominence over the course of the past nine years has seen them sell in excess of 32 million albums, headline multiple nights at Wembley Stadium, and put K-Pop on the international map. Now, though, having officially announced earlier this month (June 14) that they'll take time away from the collective limelight to pursue individual endeavours, Lee Ja-yeon has suggested that any extended break will harm the nation's music industry moving forward.
"I'm concerned that the Korean wave centring around BTS, which has the strongest cultural soft power in Korea and the world, may fade away," said Lee in a statement. "Like a 'second Beatles' won't arrive easily, it is unlikely for there to be a 'second BTS,' so I'm worried that hallyu may be cut." The term 'hallyu' refers to the increase in global popularity of South Korean culture since the 1990s, amongst which BTS are one of the biggest success stories.
Lee went on to plead with the seven-piece: "You may have made the decision after deep deliberation, but would you reconsider [a reversal of the decision] for the sake of Korea's music industry?" There was also a suggestion that the break would adversely affect another aspect of the nation's economy, with the statement making reference to the decision likely "[resulting] in the decline of hallyu-related tourism".
Perhaps unsurprisingly, the statement has been met with derision among the group's famously fiercely-loyal fanbase. "I did not sign up to be a missionary of Hallyu wave and Korean culture!" wrote @skBTSenthusiast on Twitter. "I'm here as a fan of BTS & I sure as hell ain't going anywhere & on behalf of BTS, no they will not consider coming back to save your falling Industry! LEAVE BTS ALONE," they continued, before signing off with the supportive hashtag #BTSItsOkayToRest.
The group were disarmingly forthright in announcing their decision to take time away last week, with member Jimin admitting that the band had been going through a "rough patch" as it tries to "find our identity, and that's an exhausting and long process." Suga, meanwhile, expanded on that sentiment: "The hardest thing is writing lyrics," he said. "I have to talk about something that I really feel, but right now, I'm just squeezing it out because we have to satisfy people's wants and the listeners. It's so painful, but that's just how this job goes."