Coldplay dedicate song to "beautiful man" Taylor Hawkins during Mexico gig
Chris Martin hailed Hawkins as a "beautiful, beautiful man" and dedicated 'Everglow' to him
By Nick Reilly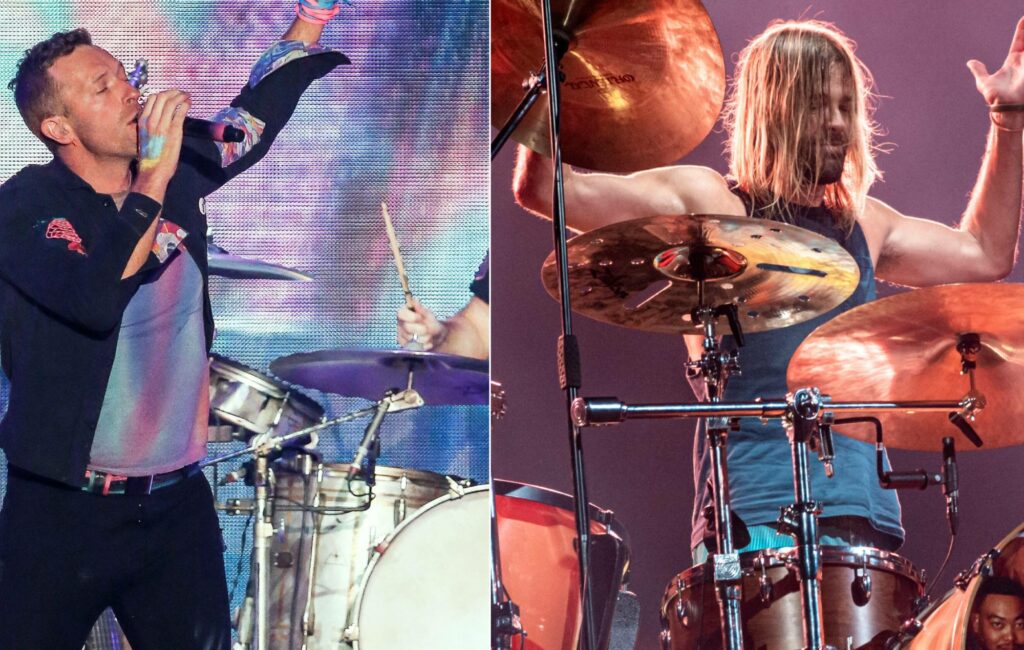 Coldplay have dedicated a song to the late Foo Fighters drummer Taylor Hawkins at a gig in Mexico after his death was confirmed last night.
Hawkins was found dead at his hotel room in Bogotá, Colombia, hours before the band were due to play a show at the city's Estéreo Picnic festival. A cause of death was not given, but a statement from Foo Fighters said they were "devastated" at his passing.
Performing at the Estadio BBVA in Monterrey, Mexico last night on the latest stop of their 'Music For The Spheres' world tour, Coldplay frontman Chris Martin paid a heartfelt tribute to Hawkins before a performance of their track 'Everglow'.
"We heard that a friend of ours in a great, great band called the Foo Fighters has passed away," he told the crowd.
"We weren't sure whether to talk about it in this concert but we have to because they're our friends and we care about them. We feel like we should send love to the Foo Fighters, because we all knew Taylor, their drummer, who was a beautiful beautiful man, and so we're gonna play this song for the Foo Fighters."
As news of Hawkins' death spread, numerous musicians and celebrities took to social media to honor the late drummer.
"God bless you Taylor Hawkins. I loved your spirit and your unstoppable rock power," wrote Rage Against the Machine's Tom Morello, sharing a photo of himself and Hawkins alongside Jane's Addiction's Perry Farrell. "Rest In Peace my friend."
Miley Cyrus, a noted Foo Fighters fan, shared a photograph of herself and Hawkins to her Instagram stories, writing, "This is how I'll always remember you," and added that her upcoming concert would be dedicated to him. Slash wrote that Hawkins' death left him "devastated," saying, "I've no words to express all the feelings I have about his passing." Former Dream Theater drummer Mike Portnoy, Ozzy Osbourne, producer Steve Albini and musician Finneas were among others who also shared tributes.
The band's last performance with Hawkins came at Argentina's Lollapalooza on March 20th.