Adobe celebrates 50 years of Ziggy Stardust with David Bowie inspired tools
As part of Bowie 75, the campaign celebrating Bowie's birth, Adobe has released make-up brushes, outfit textures and graphics inspired by the star in Creative Cloud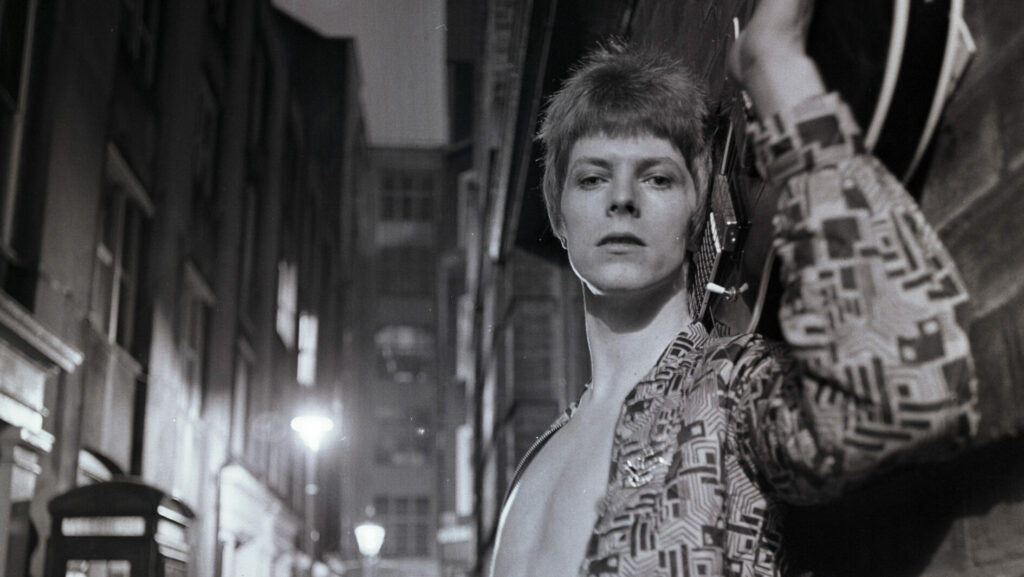 In partnership with Adobe
50 years ago, David Bowie debuted an alter ego that would become as famous as him — a character that would, as Rolling Stone wrote in 2016, "alter music forever."
Premiering alongside Bowie's fifth studio album, The Rise and Fall of Ziggy Stardust and the Spiders from Mars, Ziggy Stardust was an androgynous alien rockstar, sent to Earth to deliver a message of hope amid imminent apocalyptic doom. But Ziggy, like the hedonistic celebrity culture he symbolised, was soon destroyed by his worshipping fans, becoming a victim to his own fame and overindulgence.
Although the character was retired just 18 months after he was introduced, in the half century since, the legacy of Ziggy Stardust and his accompanying album has only grown. Now, to mark the illustrious record's 50th anniversary — and what would be the year Bowie turned 75 — Adobe has partnered with Bowie 75, the official campaign celebrating the artist's legacy – to launch its own Ziggy-themed tools for chameleon-like self-expression.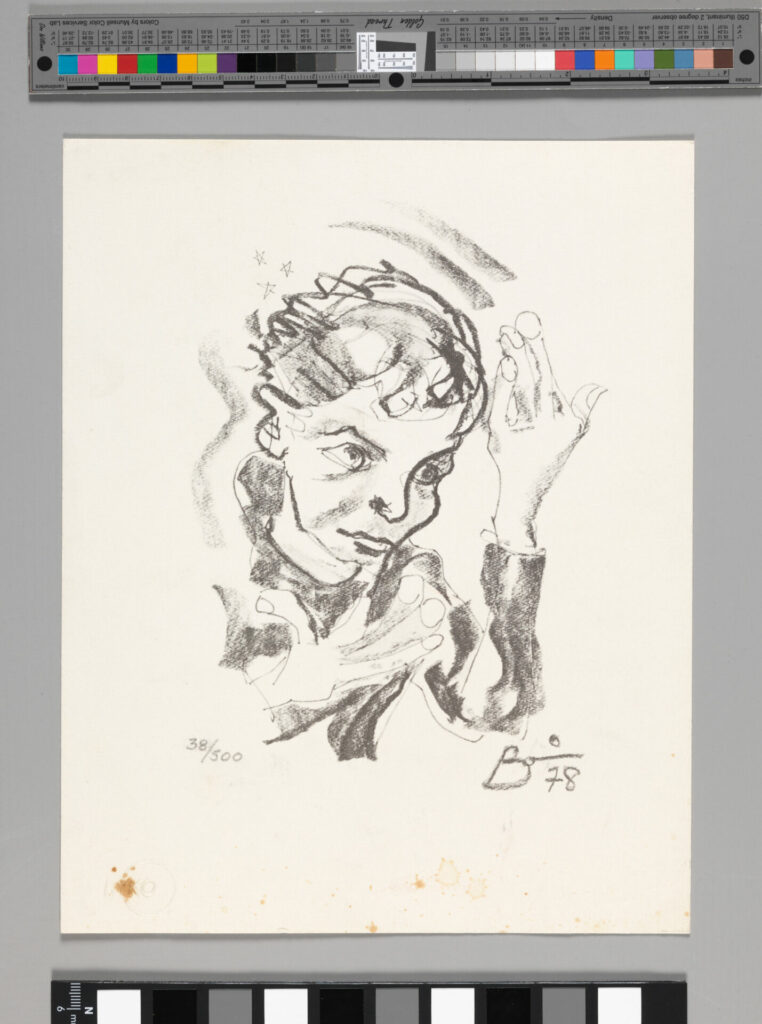 Unlike Bowie's IRL alter ego, Adobe's tools are digitised and available across Creative Cloud apps. They offer Photoshop, Illustrator, Fresco, Substance, and Adobe Express users the opportunity to create their own online personas and artworks. Among the toolkits are make-up brushes inspired by Bowie's artistic techniques and his penchant for bold, futuristic colours. For added flair, the brushes are aptly named after some of his biggest hits, including 'Ashes', 'Changes', and 'Queen Bitch'.
For fans of Ziggy's circus-esque jumpsuits, Adobe has designed a Bowie pattern sampler, which lets users sample and rework the fabrics and patterns of the artist's most renowned costumes. Drawing from Bowie's posters and album covers, there are also brightly coloured backdrops and 3D Substance props. And, for the final touches, Adobe has created a sticker pack that offers iconic Bowie imagery — think: the Aladdin Sane red and blue lightning bolt, or the gold Ziggy astral sphere.
"We passionately believe that creativity is for all, and who embodies that ethos as much as David Bowie?" said Simon Morris, Adobe's senior director of marketing, in a press release. "A true icon who crucially believed that 'art is inherent in everyone'. With these digital tools, we want to lift the limits of creativity and empower artistic expression – inspiring anyone with a story to tell and empowering them to create incredible personas, just like he did."
In a statement, Bowie 75 notes: "David's creative works were incredibly subjective; always open to the interpretation of the individual. That makes these new tools from Adobe a perfect way to celebrate his legacy, by encouraging other people to actively engage with art, personal expression and to unleash their inner creative personas."
Each of the 150+ graphics, swatches, vectors, patterns, and stickers — which are available now for free via Adobe's Creative Cloud apps — were created in partnership with up-and-coming artists, including Tina Touli, Kae Neskovic, Tabea Mathern, and Thomas Hedger. The 18 digital make-up brushes — designed by Kyle T. Webster — can be used in Photoshop, Photoshop for iPad, and Fresco.
This isn't the first time Adobe has brought legendary figures back to life — in fact, the Ziggy toolkits are the latest creation in the software company's ongoing initiative to give modern creators access to the historic tools of their favourite artists. Previous toolkits include a digital recreation of Edward Munch's paint brushes, a meticulous digitisation of the Lost Alphabets of Bauhaus Dessau, and an array of brushes inspired by Keith Haring.
Create your own Ziggy-inspired persona with Adobe's David Bowie tools here.