Ed Sheeran collaborates with Ukrainian band Antytila for '2step' remix
Proceeds from YouTube streams will be going to Ukrainian humanitarian charity Music Saves UA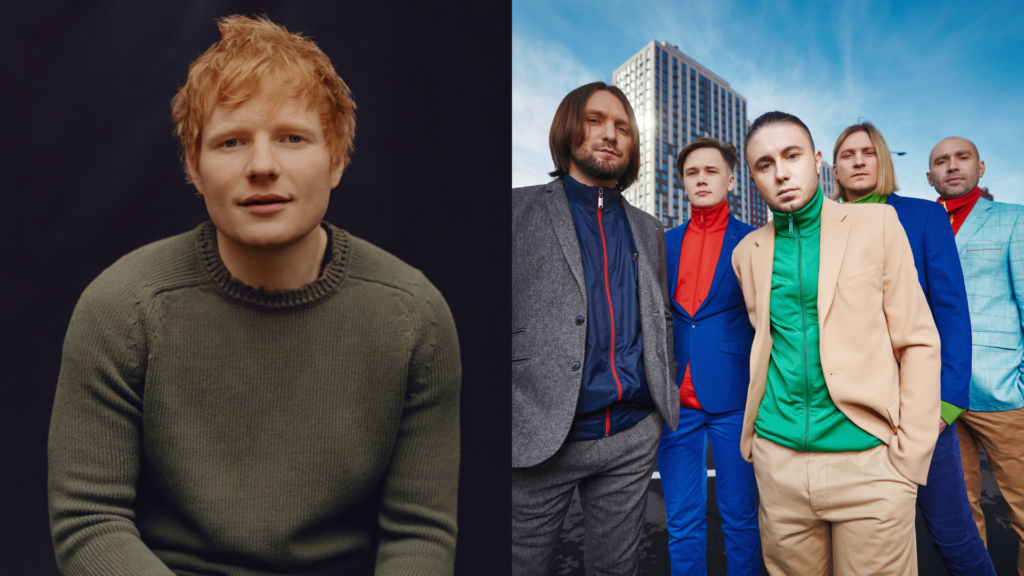 Ed Sheeran has collaborated with Ukrainian band Antytila on a new version of his track '2step' – listen below.
The remix features a verse from Antytila, who directed and produced the visualiser, too.
Over the next 12 months, worldwide royalties from YouTube streams, the official visualiser and Warner Music proceeds will be donated to Music Saves UA, a non-profit which provides humanitarian relief to Ukraine.
Listen to the track below.
The official video for '2step' featuring Lil Baby was shot in Kyiv, Ukraine last year.
"I filmed the video for 2step in the city of Kyiv, Ukraine before the devastating acts of violence started to take place," Sheeran said upon the music video's launch.
"It was my first time visiting the country and I felt so welcomed during my stay there – everyone from the production crew to the many people I met across my days off. Ukraine is a proud and resilient country and I'm grateful to have had the chance to film my video there. I stand with Ukraine and will be donating my record royalties from YouTube streams of the video to the DEC's Ukraine Humanitarian Appeal x."
Last month, Antytila asked Ed Sheeran if they could contribute remotely to 'Concert For Ukraine'. However, as the band members were currently fighting in the war, they were told by organisers that it needed to avoid association with the military and focus on the humanitarian situation instead.
Ahead of the song's release, the band shared on Instagram that they had been speaking to Sheeran, captioning a picture of their DM conversation: "Excited about feature collab."
Antytila Frontman Taras Topolia, who is currently fighting in the war in Ukraine, said of the collaboration: "Ed's suggestion to work together is a manifestation of the genuine support for Ukraine, shown by the people of Great Britain during this war. Millions of people, not only in words but in concrete deeds, show how it really is to stand up for their principles, democracy and freedom and to give a hand to those, who really need it.
"It seems like just a joint song, but how symbolic it is in fact. In our current circumstances it was really challenging to write and record Ukrainian lyrics to Ed's song."
According to a press release, Sheeran is set to collaborate with more artists on remix versions of '2step' over the next month.