Foals dial up the funk on summer-ready new single '2001'
The P-funk-influenced song is the latest cut from Foals' seventh album 'Life Is Yours'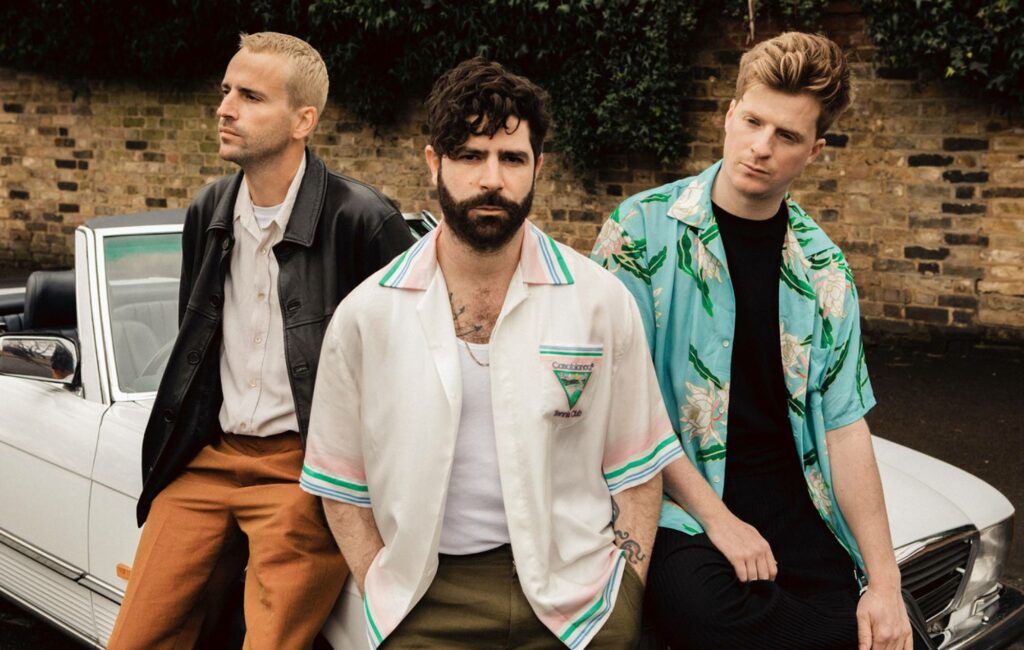 Foals have released '2001', another cut from their new album 'Life Is Yours'.
The P-funk-influenced single hears the Oxford-formed band reflect on the hedonistic days of their youth. It's accompanied by an Esteban-directed (Arca, Peggy Gou) video that sees Foals frontman Yannis Philippakis cruise around Spain's Costa Brava while two friends lug a sofa to a beach to take "sweets" for a trippy summer night out.
Philippakis said: "'2001' feels like a postcard from the past. We moved to Brighton around that time, we were a young band, and there was the feeling of the first taste of independence. The moment you get those freedoms, you're surrounded by temptation.
"The references to beachside candy and Brighton rock are symbols for drugs and hedonism. This was written in the depths of the pandemic winter, and there's an escapist desire to break out from the feeling of being cooped up, both in terms of the pandemic and adolescence."
'2001' follows the previously released 'Wake Me Up', '2am' and 'Looking High', which all appear on the band's seventh album dropping on June 17. Fans can pre-order the record here.
Foals recently wrapped a UK tour in which they performed new album songs live for the first time. This summer they play a handful of festivals including headlining Latitude – see those dates below.
MAY
29 – Coventry, Radio 1's Big Weekend
JUNE
22-26 – Glastonbury
27 – Dublin, Fairview Park
29 – Manchester, Castlefield Bowl, Sounds of the City
JULY
08 – Leeds, Millennium Square, Sounds of the City
09 – Glasgow, TRSNMT
23 – Latitude Festival
In an interview with Rolling Stone UK last year Philippakis said that the group's latest music has elements of disco and will be "ready for you to party to".
He said: "I wanted the songs to be capsules to transport people – and myself – out of the time that we were in. A lot of the new songs are set in far-flung places that are halcyon and idyllic. That's part of the power of music, to act as a vessel for transport."