Giant heart erected in Camden for Amy Winehouse's 'Back to Black' 15th anniversary
The iconic album was released on this day in 2006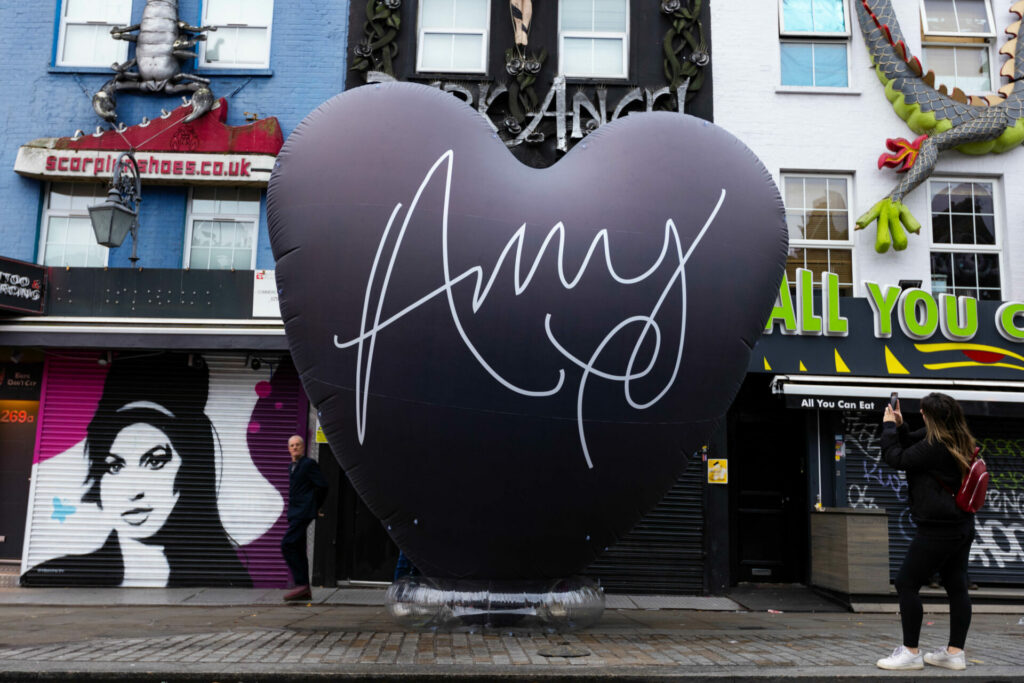 A 20-foot black love heart has been erected in Camden emblazoned with Amy Winehouse's signature to celebrate the 15th anniversary of her iconic album 'Back to Black'.
The beloved British artist's second studio album which features tracks like 'Back to Black' and 'Rehab' was released on this day in 2006.
The other side of the heart, pictured in Camden highstreet and outside the Roundhouse, featured the the lyric "You go back to her and I go back to black".
Today Spotify also unveiled its first ever UK catalogue enhanced album to commemorate the 15th anniversary. It features a range of exclusive content custom created by the late artist's record label and estate.
Fans can get exclusive access to Spotify's Canvas, Storylines and Playlist Clips, which consist of visuals, insights into the writing process and exclusive video clips from artists inspired by the Camden icon's seminal album.
Yungblud is among singers who have shared how 'Black to Black' influenced their growth as artists.
"I think it's very rare when an artist comes along like Amy because she represented more than genre, more than music," Yungblud said. "She represented an attitude. I remember the first time I heard 'Back to Black', it completely changed my whole thought process and my whole identity and gave me confidence to be undeniably myself."
British artist Mahalia said Winehouse was "always really special to me and someone I always looked up to and someone that I wanted to be just like."
On July 23 this year, the music world paid tribute to Winehouse 10 years after her death at the age of 27.
In September this year, it was also announced that the late British artist would be honoured in a new design exhibition 'Amy: Beyond the Stage'.
The collection will "explore the creative process, powerful music and unforgettable style of a musician whose work drew a unique line between genres such as jazz and R&B, through to artists such as The Ronettes and Mark Ronson, designers such as D&G, Moschino and more," according to a press release.
The exhibition will give fans access to view personal items including teenage notebooks, handwritten notes, photos and outfits.