Happy Mondays release 'Tart Tart' EP in tribute to Paul Ryder
Ryder's brother Shaun described the late bassist, who died this month, as bringing 'the funk and the rock n roll to Happy Mondays'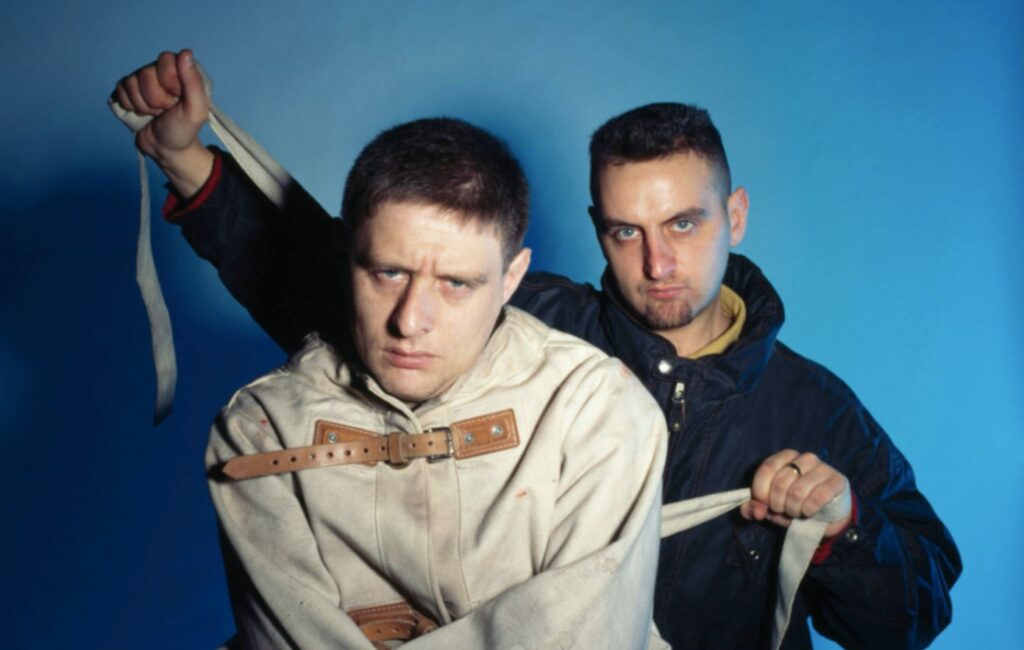 Happy Mondays have shared a new digital EP titled Tart Tart in memory of the group's late bassist Paul Ryder, who died this month.
Ryder passed away on 15 July aged 58, and was remembered in a statement by his bandmates as "a true pioneer and legend."
The new three-track EP features the band's 1987 single 'Tart Tart' alongside two previously unreleased live recordings of the track in 1989, one from a BBC Radio 1 John Peel Session and another at a show at Sheffield University.
Speaking of the EP in a statement, Paul's brother and Happy Mondays frontman Shaun Ryder said: "This special release of Tart Tart showcases the unique musical talent of our brother Paul Ryder who passed from this world … we will all miss you Horse…he brought the funk and the rock n roll to Happy Mondays … love you long time R kid."
Listen to the Tart Tart EP below, and pre-order a new 7″ single here.
All proceeds from the Tart Tart EP will go to music charity MusiCares, which provides support and financial assistance to musicians in need.
Explaining the decision to donate to this charity, Paul's daughter Amelia said in a statement: "Music Cares is a charity that helps people in the music industry who are struggling with addiction issues. 14 years ago, Paul was given help and support from the organisation who helped fund extended outpatient care and therapy that enabled him to have 14 subsequent happy and productive years.
"Just two weeks ago he mentioned them in an interview and often expressed his gratitude and desire to pay their support forward so others could be helped too."
Following news of Ryder's death, tributes poured in from across the music industry, with Stone Roses frontman Ian Brown hailing him as "a great friend, a great musician [and] a great fella".
No cause of death has yet been revealed.