Hozier on new EP 'Eat Your Young' and how Dante's 'Inferno' inspired him
'The album is quite eclectic and there's something of a retrospective in what the sounds lean into'
By Nick Reilly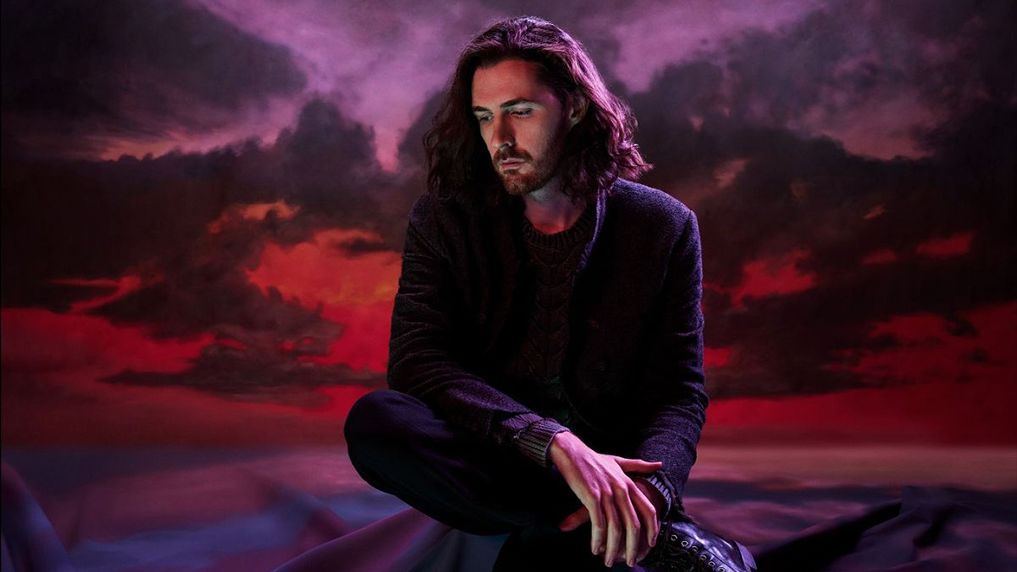 As Hozier returns with new EP Eat Your Young, the singer has opened up on how the new record offers a small snapshot of what fans can expect from his next album, which is set to arrive later this year.
The singer's EP arrives today (17 March) and features three striking tracks, all of which lean into classic soul sounds. But, as the singer explained, they are not representative of the entire album.
Instead, the record takes unexpected inspiration from Dante's Inferno, after the singer began reading the 14th century epic during lockdown. The literary epic is famously broken down into nine circles, an approach that Hozier chose to follow with the way he presented sounds on the record.
"The album is quite eclectic and there's something of a retrospective in what the sounds lean into," he explained.
"There's some moments that are a bit more old school and stuff that's Nineties grunge sounding too. For other moments we were leaning into playing with a lot of synthesisers. But we've arranged the album into circles and the EP just represents two of those – those soul moments within it."
Opening up on the tracks, Hozier explained how the titular offering "summed up the spirit" of his latest work.
"I was writing a lot of this album during the pandemic and just struggling to try and make sense of the experience of the last two years," he explained.
"It reflects on loss and how we try to take stock in the face of so much loss. It's a love song, but it also reflects on the enormity of losing one person, whether that's their death or just in general losing someone from your life."
While keen to stress that the record is by no means a concept album, Hozier went on to explain how Dante's Nine Circles of Hell had provided a handy framing device for the record. Specifically, the album reflects upon two of the nine circles of hell: gluttony and heresy.
"There's a subtle element and I wanted to be light and playful with it. The album can be taken as a collection of songs, but also as a little bit of a journey. It starts with a descent and I've arranged the songs according to their themes into nine circles, just playfully reflecting Dante's nine circles and then an ascent at the end," he said.
"Because I think everyone went on a little bit of a journey over the last two years, everybody went through something changed, something about their lives, something about their work, something about themselves and came out the other side, slightly changed in some way, shape or form and that, it was sort of, that was just, that's just how the album is arranged."
While the album will arrive later this year, September also marks ten years since Hozier wad catapulted to global fame with 'Take Me To Church' – his soaring blues-inflected epic that subtly weaved in criticism of organised religion.
"I was in my early twenties when that song came out and at that point, ten years is literally half your life," he explained of the decade since that song arrived.
"But ten years on from then and I just still feel very proud of that song and I feel incredibly lucky that it became such a radio hit to that extent. I've just been very fortunate to have the support of my label and that everyone around me has just allowed me to do my thing and push on with what I have felt is always right to do."