Imagine Dragons on working with Rick Rubin: "He told us not to hold back"
"Rick would tell us to go to 100 per cent"
By Nick Reilly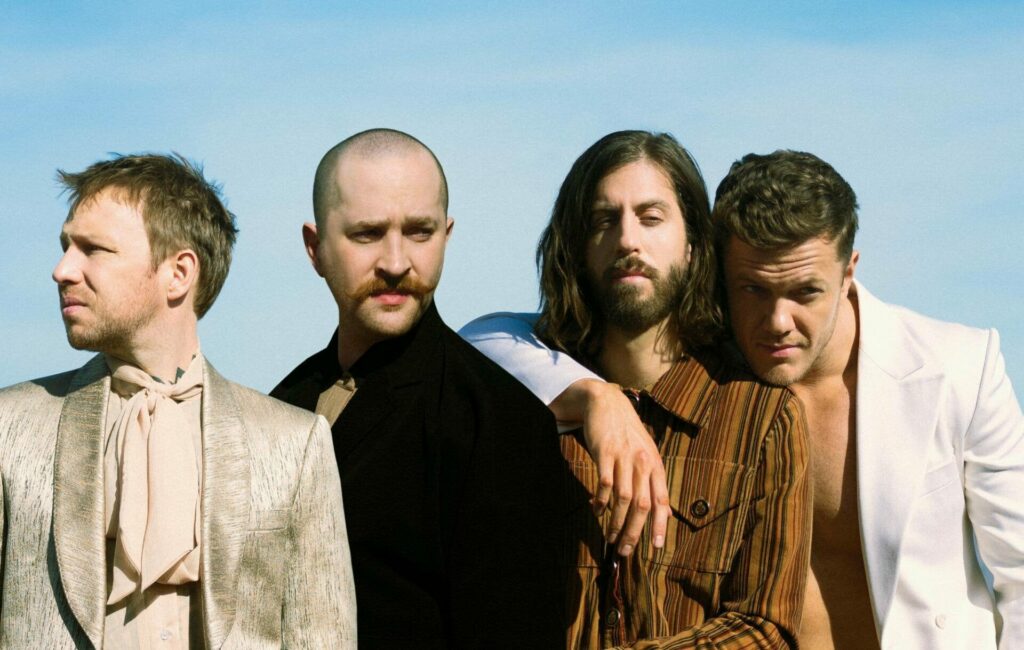 Imagine Dragons have opened up on the process of recording with legendary producer Rick Rubin, and how they'll be wasting no time in releasing their next record.
The Las Vegas band spoke exclusively to Rolling Stone UK last month after announcing plans for a stadium show at Milton Keynes' Stadium MK next summer.
It comes off the back of Imagine Dragons' fifth album 'Mercury: Part 1', which the stadium rockers recorded at Rick Rubin's Shangri-La studio.
Opening up on the creative process, frontman Dan Reynolds explained how Rubin encouraged the band to not hold back and instead channel their emotions through recording.
Describing his experiences of stand-out track 'Cutthroat', Reynolds said: "Rick would tell us to go to 100 per cent. I credit him with the rawness of that track, he was referencing the stuff that he'd done over the years, whether it was Nine Inch Nails or anything else.
"He'd pull me aside and say, 'What were you thinking when you wrote this track?' He'd say not to hold back at all and channel how I was feeling."
Reynolds, who has openly discussed his own struggles with mental health, also explained how recording the album provided welcome relief at the end of coronavirus lockdowns in the US.
"Being locked in a house is a difficult thing. I can only speak of my own experience, but it certainly served for writing an angsty record I think, but it's not all struggles," he said.
"My hope with that record is that when people listen to 'Mercury', it doesn't arrive at any redemptive state. We intentionally ended the record with 'One Day' because it's a simple lullaby song and to me it feels like a song you'd hear sitting by the ocean and someone is giving you a peaceful vibe if you've had a bad trip.
"We were writing it at the bookend of Covid in Malibu with Rick Rubin and for me it felt like the end of a difficult period of time that felt like a struggle mentally. I hope people walk away feeling like it's not a depressive album, even though it is in certain moments."
The record, which has been billed as 'Part One', will also soon receive its follow-up after the band decided it would be "too much" to release as a single effort.
"We recorded part two at the same time, and we're just finishing the last pieces of it," Reynolds explained.
"But as one record there was too many songs, too many narratives and sonically two different values. It needed to be put into two pieces. As much as we wanted it to be one, it just didn't work that way. And that's saying a lot because one of our greatest strengths and flaws as a band is the scope of our sound. It's just the way Imagine Dragons have always been."