Kasabian discuss "heartbreaking" decision to fire Tom Meighan
The band will release new album 'The Alchemist's Euphoria' this year, their first album since Meighan's departure after he was convicted of assault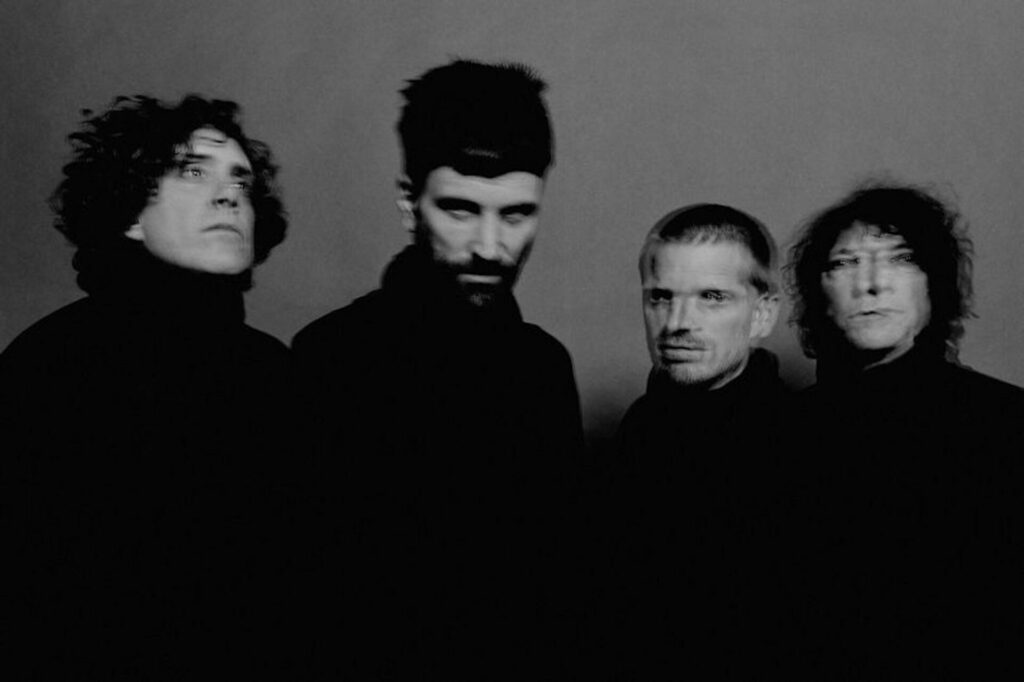 Kasabian's Serge Pizzorno has discussed the "heartbreaking" decision to fire former vocalist Tom Meighan, and how it felt "like seeing your house burn down."
Ex-singer Meighan left the band in July 2020, just 24 hours before he pleaded guilty to assaulting his fiancée Vikki Ager at their Leicestershire home. At the time, the band said they could "no longer work with him", while Meighan was sentenced to 200 hours of unpaid work.
As announced last week, Kasabian will return this August with seventh album 'The Alchemist's Euphoria', their first with guitarist and songwriter Pizzorno as lead singer and frontman. They also shared a new song called 'Scriptvre', which follows last year's comeback release 'ALYGATYR'.
Speaking to The Guardian about Meighan's exit, Pizzorno said: "The summer when Tom left was absolutely heartbreaking. It felt like leaving home and coming back and seeing it burnt down, walking round the ashes, seeing old pictures and artefacts and picking things up and sifting through the destruction. It was an intense time."
He added: "Over the years, we've dealt with a lot. When it all came out, you'd see things being said and written that were hard to take because you've lived it – you know the true story."
Discussing how many fans criticised Kasabian for not allowing Meighan back into the band, Pizzorno replied: "It always amazes me how strong people's opinions are when they don't know anything about the actual truth. There's way more to it. Who in their right mind would sack a frontman if there wasn't cause?"
Pizzorno went on to say he misses "who Tom used to be," adding: "Over the years, there have been some tough moments. I don't want to go into them because I feel like that's the band's business."
"I think part of Tom wanted to go solo but he didn't have the heart to tell us," the band's bassist Chris Edwards added. "A couple of weeks after the incident, Tom said he was going to go solo and the band had split up. As soon as we heard this, me and Serge sat down and said, 'Do you want to keep doing this?' It's all we know, so if we can do it and the fans still want it, let's go for it."
"All we ever wanted was for him to be happy. So if he's happy doing that, then great," Pizzorno said, with Edwards adding: "The last time we spoke, I said, 'Mate, if you need help, if you fall off the wagon, if you have problems with anything at home, you can come and stay at mine.' That's how we left it – with a hug and we said we loved each other. There's no malice in the separation. It's heartbreaking but it's happened."
Speaking to Rolling Stone UK last week, Pizzorno said that Kasabian "didn't want the story to end like that" with Meighan's exit and the band's dissolution. "For all we'd done and where we'd been, it would have been an awful way for it to end," he added.
"With attention spans and the world being what is, I was really interested in making these expansive and really interesting sonic tracks, but instead of being fifteen minutes long, condensing that into four minutes. There's an expansive mental trip, but it's over pretty quickly," he told Rolling Stone UK of the new album.
"There's something about the way we listen to music now, I was just on that vibe of using that as a template. I wanted 'SCRIPTVRE' to have an empowered start where it feels like the start of a dystopian gameshow like Battle Royale, but suddenly it cuts to a euphoric hands-in-the-air breakdown and although you get an aggressive start it takes you on a sideways trip into this soulful euphoria which is really unique."
As for the rest of the record, Pizzorno hailed it as their most "cohesive" effort to date.
"It's a deeply personal record with an epic-ness to it, which is a great contrast. I just love the idea of things changing in a song, we've really gone deep into that area and it's the most cohesive record we've made," he said.
"It feels like it explores that journey we all face too, you're sitting on the shore and there's that fork in the road moment in everyone's life when you wonder which direction you'll go."