Kate Bush's 'Running Up That Hill' breaks three Guinness World Records
The song is continuing to reach new heights after it featured in 'Stranger Things'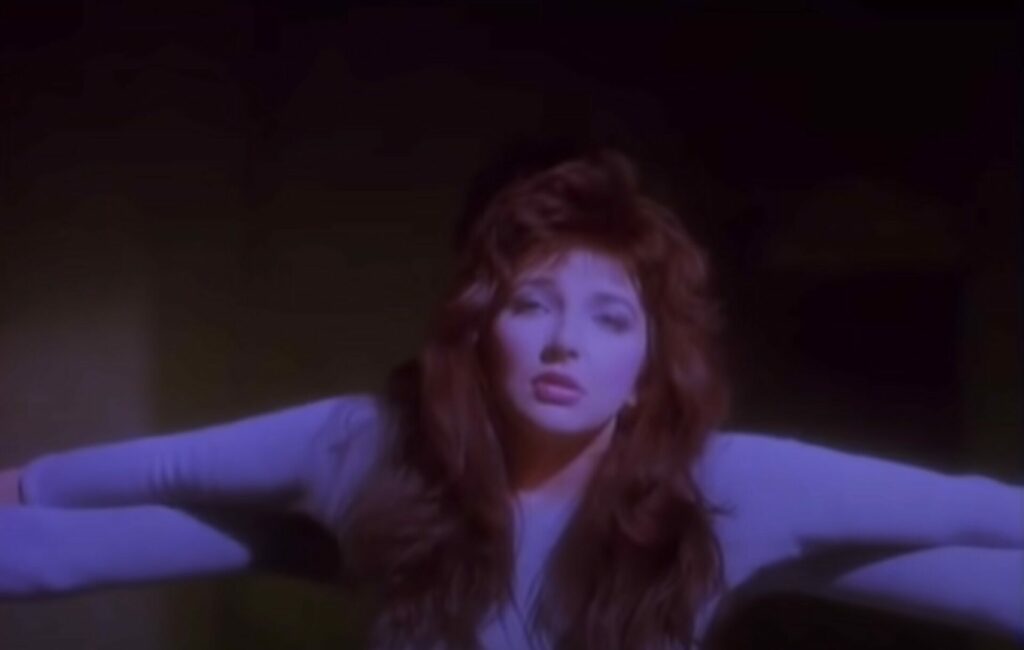 Kate Bush's 'Running Up That Hill (A Deal With God)' has broken three Guinness World Records.
The song, which was released in 1985 as the lead single on Bush's fifth studio album Hounds of Love, has seen a massive resurgence in popularity since it was used in Stranger Things season four, volume one.
'Running Up That Hill' reached No.3 in the UK charts upon its release, reentering the charts again in 2012 after it featured in the London Olympics closing ceremony. It finally secured the Number One spot last month, and Bush has since made a series of rare public statements, including one which she described the renewed interest in the track as "really exciting".
Now, Guinness World Records has confirmed that the 63-year-old singer has secured three achievements: Longest time for a track to reach Number One on the UK's Official Singles Chart; Longest gap between Number Ones on the UK's Official Singles Chart; Oldest female artist to reach No.1 on the UK's Official Singles Chart.
It took 44 years and 83 days for Bush to return to Number One in the UK charts, after her debut single 'Wuthering Heights' spent four weeks at Number One in 1978.
Cher formerly held the record for the oldest solo female to have a Number One with 'Believe' in 1998, when she was 52.
"Bravo Kate, Records are meant to be broken," Cher wrote Twitter. "Remember back in the day, when women had short sell by dates!? We had 2 fight our way through the testosterone curtain, & we did it so the girls who came after us could sing as long as they want to. With mega respect."
As 'Running Up That Hill' approached Number One, bush released a second statement. "The response to 'Running Up That Hill' is something that has had its own energy and volition," she said. "A direct relationship between the shows and their audience and one that has stood completely outside of the music business. We've all been astounded to watch the track explode!"
Last month, the singer also gave a rare BBC interview to speak about the song's resurgence. Speaking on Woman's Hour, Bush said: "Well it's just extraordinary. I mean, you know, it's such a great series, I thought that the track would get some attention. But I just never imagined that it would be anything like this. It's so exciting. But it's quite shocking really, isn't it? I mean, the whole world's gone mad."
She added: "What's really wonderful I think is this is a whole new audience who, in a lot of cases, they've never heard of me and I love that. The thought of all these really young people hearing the song for the first time and discovering it is, well, I think it's very special."
Rolling Stone UK recently explored why the song has become an intergenerational pop culture phenomenon, which has been covered and used in films and TV extensively over the years.