Keith Richards: "You just can't quit the Rolling Stones"
As Keith Richards gears up to release the reissue of his second solo album 'Main Offender', the rock icon exclusively tells Rolling Stone UK about 60 years of the Stones and dealing with the death of Charlie Watts
By Nick Reilly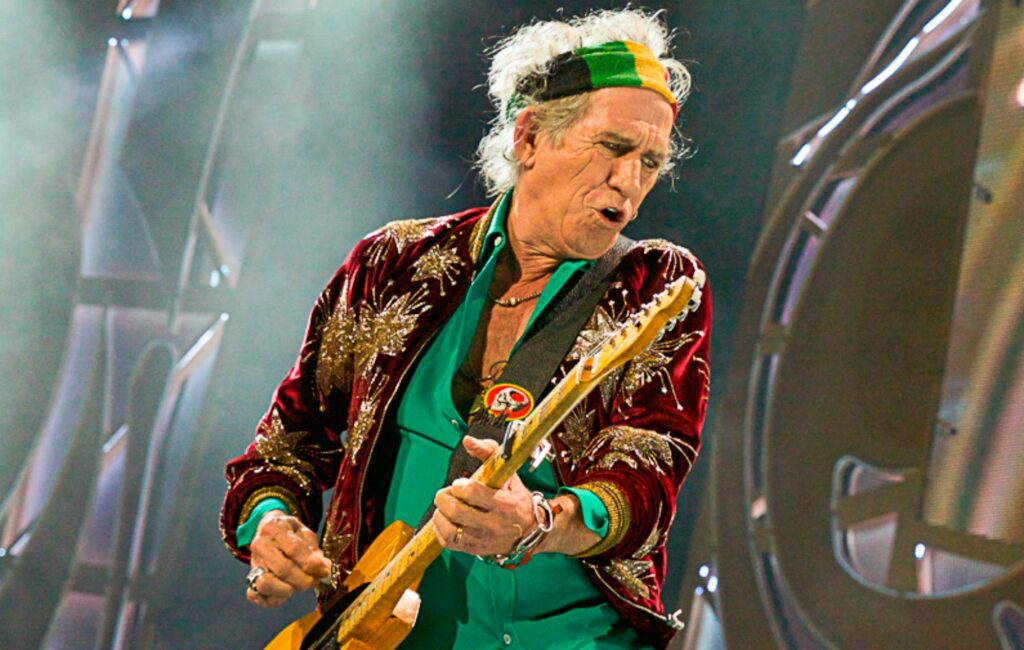 "I see no reason to quit at the moment," comes the unmistakeable, gravelly tones of Keith Richards at the end of the phone line. "Look, you just can't quit the Rolling Stones!"
The legendary guitarist and all round rock icon is speaking to Rolling Stone UK from his home in Connecticut as he gears up for the re-issue of 'Main Offender', the 1992 album which saw him stepping out of the Stones' shadow for only the second time to record with his own band, the X-Pensive Winos.
But, as that above quote proves, it isn't long before talk inevitably turns to the Stones. The rock icons are gearing up to celebrate their 60th anniversary with a recently announced UK and European tour and, some six decades into their career, Richards remains as excited as ever to hit the road.
You can read our full chat below, including talks of 60 years at the top, and the tough decisions they faced after after the death of drummer Charlie Watts in August 2021.
Hi, Keith Richards! Where are you in the world right now?
I'm in Connecticut and it's warming up a bit. I'm just kicking around and doing my job!
Obviously the re-issue of 1992's 'Main Offender' comes out this Friday, but last week saw you playing in New York with the X-Pensive Winos for the first time in thirty years…
I spent the whole week rehearsing with them ahead of that show because this was the first time we'd all played together in 30 years. It was a great gig, I really enjoyed it and it left us all thinking that maybe we should do more of this some time. It's just great playing with those guys.
What was it like performing again with them after so long, and also taking the role of frontman yourself once more?
It's hard to explain, but something automatically clicks when we play together and you just can't put it into words. But I tell you what, it's damn good fun! We did three songs and we couldn't have played any longer, but it's just been a great experience to rehearse with those guys when we're kicking around. And of course I'm with [drummer] Steve Jordan who is in the Stones now as Charlie Watts' replacement, so I've got my rhythm section wherever I go.
What are your recollections of making that record with Steve and the Winos all the way back in 1992?
We just had a great time making it. The Stones had made [1989's] 'Steel Wheels' and then we went off on our own for a bit, so 'Main Offender' came about when I just turned to Steve and said let's do another Winos record to follow from [1988 debut record] 'Talk Is Cheap'.
It was because the first one was such a great record to make, they were great sessions and I love that bunch of guys. We've known each other for yonks and it's almost like getting back in a home when we get back together.
But I can only really think about doing stuff by myself when I know the Stones aren't doing anything, so that's the reason for the gap between Main Offender and [2015 follow-up] 'Cross Eyed Heart', the Stones kept me fully occupied! I just love getting in the studio, I love recording and working in that room. It's a great process.
What's your songwriting process like? The 'Main Offender' box set contains handwritten lyrics scrawled on the back of envelopes, for instance.
Look, I'm still living in the dark ages and I scribble stuff down on bits of paper, empty my pockets and find out if there's a song there. It can be a turn of phrase, or you might be in a restaurant and hear a strange phrase that sticks out suddenly. You store it away and see if you can do something with it. 'Satisfaction' came in my sleep, so it can happen anywhere!
You mentioned Steve, how's it been with him on drums for the Stones since Charlie Watts' death last year?
Well, with Steve there's an interesting dynamic going on, because obviously he's a very different guy to Charlie. On the American tour, those first dates felt like we were forming a different band, or rather it was forming itself. It's getting very interesting, it's a work in progress and I'm very interested in taking it on the road this year.
There's a quote in your autobiography 'Life' , where Charlie Watts says: "If you ever work outside of [the Rolling Stones], Steve Jordan's your man". It's quite perfect that he is now Charlie's replacement.
When Charlie first said that to me, I think he was thinking of the drums outside the Stones. But the fact is that when Steve and I started to work together, we began to hang together and began to write together too.
Charlie always expected to rejoin this tour, but when he took a turn for the worse last year, he just said, once again, that it had to be Steve Jordan. In that way, there was a natural progression. Steve has been a friend of the band, so it wasn't like we had to break in someone new. He's a very interesting player too, because Steve can play exactly what Charlie Watts would play, but at the same time he can throw in parts of himself. So it's been a great experiment going on in the engine room.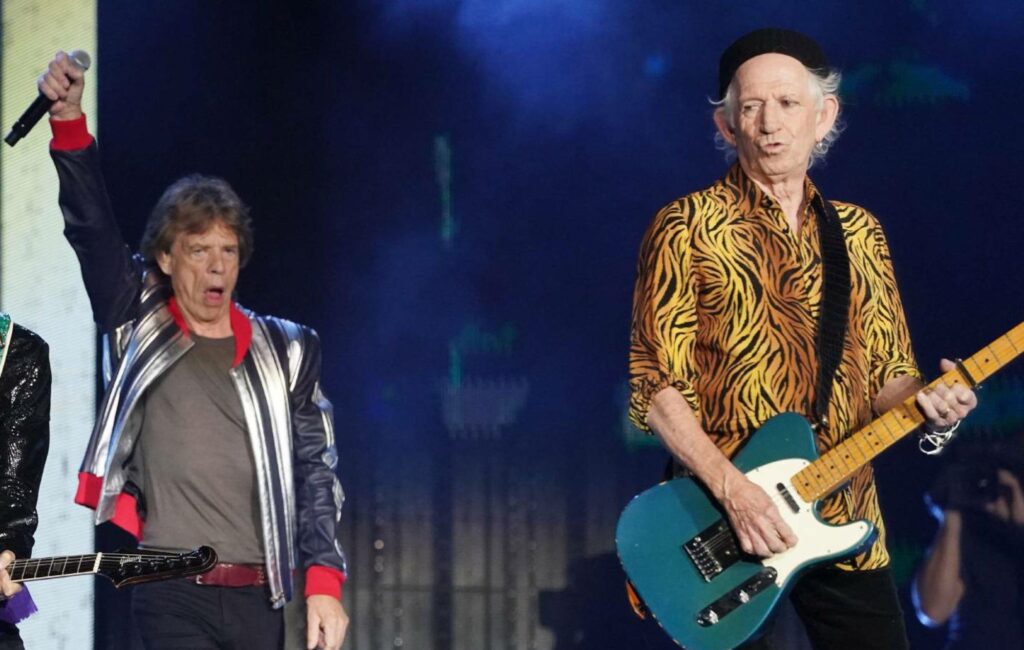 But at the same time it must have been slightly strange during that first show to turn around and see a different face behind the drums after 60 years?
Ha! Well there's no mistaking the two of them, that's for sure. But me and Steve were joking afterwards and he did ask if I was still expecting to see Charlie Watts there. But I got used to it and it's been great fun.
When Charlie died, was there any discussion about whether to continue with those US dates?
No, because the show must go on! And now we're kicking off our European tour in Liverpool and that should be interesting for starters. I'm glad we've been able to throw in London to the mix too. As I said, Charlie fully expected that was he was going to rejoin the tour at some point and that's why Steve was originally just a temporary fill-in.
But then the news came that it was much worse and it became a matter of do we go on? And of course you go on. You have to. I just can't wait to get to Europe now.
And you've been writing with Mick on new material, right?
Yes, just last week I got back from Jamaica, where I was hanging with Mick [Jagger] and Steve . We were running through some new material and working up some new stuff to record, hopefully. Mick and I headed into studio and we just had a lot of fun. It was interesting, but that was last week and I just left Mick and said 'See you in Europe!'
After Charlie's death, it became a matter of do we go on? And of course you go on. You have to."
Just finally, how do The Stones still remain such a formidable live presence after sixty years at the top?
Well, I just keep going and by now, both my body and mind is attuned to going on the road. The year we didn't go on the road, I just felt terrible. It's what I do and I still love it. I wouldn't know what else to do without this and it still fascinates me, playing with these guys and what goes into putting a band together, what makes it work. It's a fascinating subject and I see no reason to quit at the moment. You can't quit the Stones!