Listen to Lady Gaga's powerful 'Top Gun: Maverick' single 'Hold My Hand'
"This song is a love letter to the world during and after a very hard time"
By Tom Skinner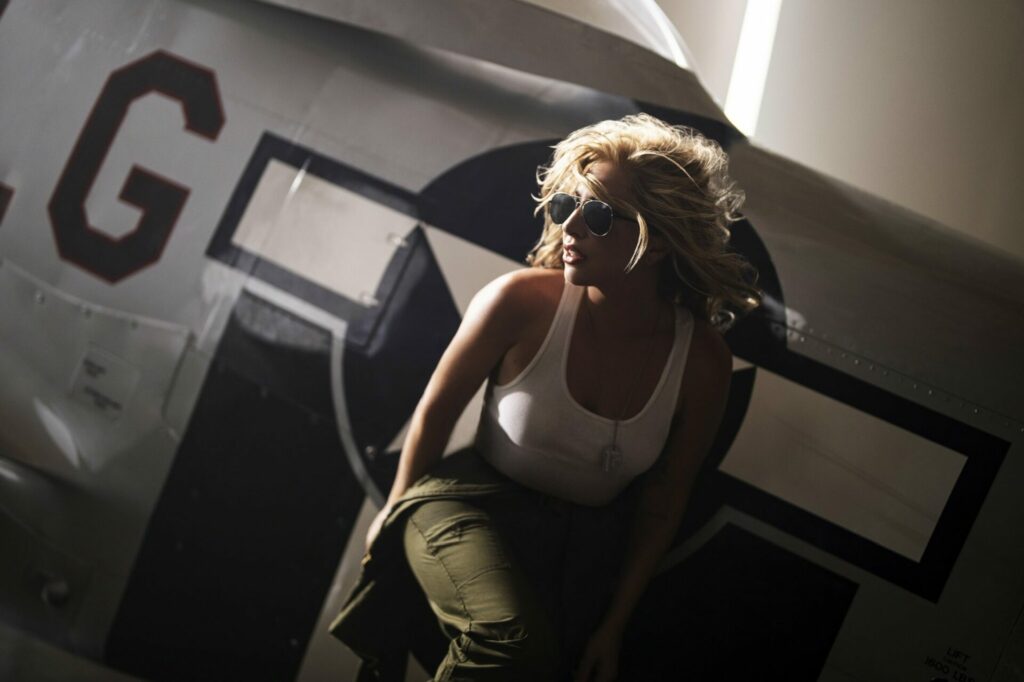 Lady Gaga has released her new single 'Hold My Hand' from the 'Top Gun: Maverick' soundtrack – listen to it below.
The track is produced by BloodPop and Ben Rice, with the film version seeing further production and score music by Harold Faltermeyer and Hans Zimmer.
"So cry tonight/ But don't you let go of my hand/ You can cry every last tear/ I won't leave 'til I understand/ Promise me, just hold my hand," Gaga sings over crashing drums in the dramatic chorus.

Upon announcing 'Hold My Hand' last week, the pop star explained that she'd been "working on it for years, perfecting it, trying to make it ours".
"When I wrote this song for 'Top Gun: Maverick', I didn't even realize the multiple layers it spanned across the film's heart, my own psyche, and the nature of the world we've been living in," Gaga said in a statement.
"I wanted to make music into a song where we share our deep need to both be understood and try to understand each other—a longing to be close when we feel so far away and an ability to celebrate life's heroes."
After thanking those who played a part in the "beautiful experience" of making 'Hold My Hand', Gaga added: "This song is a love letter to the world during and after a very hard time. I've wanted you to hear it for so long. And I'm so excited to give it to you on May 3."

'Top Gun: Maverick' will arrive in cinemas on May 27 following numerous delays. Directed by Joseph Kosinski, the film stars Tom Cruise alongside the likes of Miles Teller, Jennifer Connelly, Jon Hamm, Glen Powell, Ed Harris and Val Kilmer. The latter reprised his role of Iceman for the long-awaited sequel.
The original 'Top Gun', which came out in 1986, featured 'Danger Zone' by Kenny Loggins and Berlin's Oscar-winning single 'Take My Breath Away'.

Yesterday (May 2) Lady Gaga thanked Tom Cruise for attending her concert in Las Vegas, Nevada the previous evening (May 1) while sharing images of the pair together. "I love you my friend," the singer wrote on Twitter.

Lady Gaga will return to the UK for two headline shows at London's Tottenham Hotspur Stadium on July 29 and 30 as part of her delayed Chromatica Ball Tour.