Madness announce new album and release first single
It arrives in November ahead of a UK arena tour
By Joe Goggins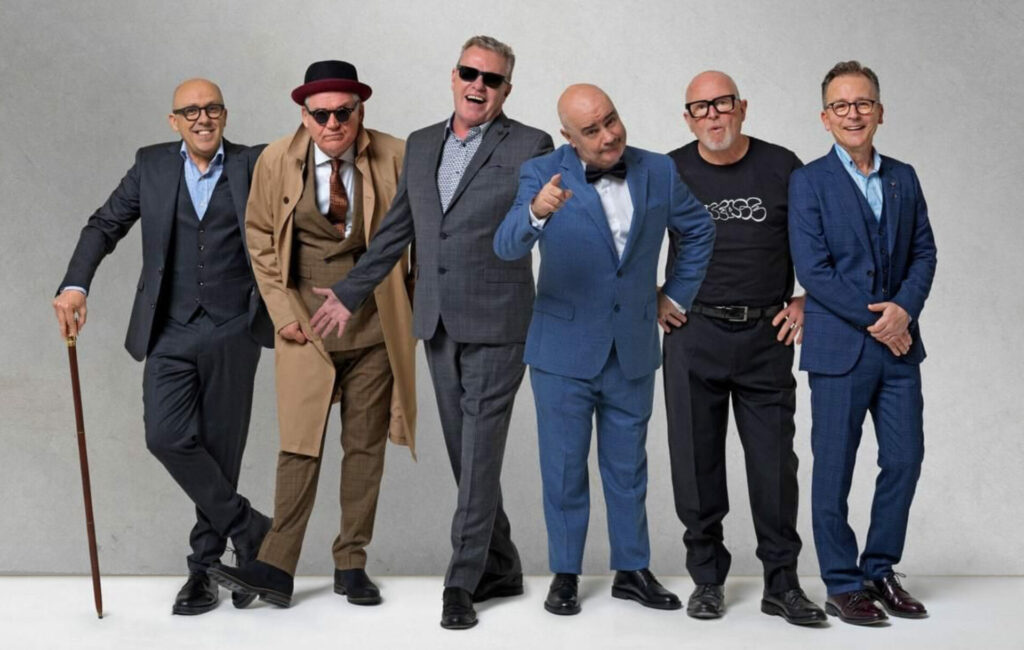 Madness have announced details of their new album, and released its lead single, which you can hear below.
The loftily-titled Theatre of the Absurd Presents C'est La Vie will be the thirteenth record from the ska mainstays, and the first taste of it, 'C'est La Vie', is out now.
The full-length record will be released on November 17 – their first since 2016's Can't Touch Us Now. The new song was teased in a clip featuring a dramatic reading from Helen Mirren, and sees Suggs reflecting on the ins-and-outs of his day-to-day.

"[The new single is] about these crazy times we're living in, and how I just want to stay on my boat and not be a part of all this madness," explained keyboardist Mike 'Barso' Barson in a press release that describes the track as having "an eerie space-ska feel."
"But of course, I'm a member of a group called Madness, Barson went on. "Perhaps we should have called ourselves 'Sanity'…" The record will be the first from the band to be self-produced – you can see the track listing below. "Well, well, well, here we are… our 13th album (lucky for some)," they said in a statement. "Theatre of the Absurd Presents C'est La Vie is ready for your ears. For us, recording it was the perfect antidote to the chaos of the past few years – we were all there, properly in the zone. It was just us, in an industrial unit in Cricklewood, playing together. We loved it!"
The band will embark on an already announced arena tour of the UK later this year. You can see the full dates below.
Madness – Theatre of the Absurd Presents C'est La Vie:
'Theatre of the Absurd'
'If I Go Mad'
'Baby Burglar'
'C'est La Vie'
What on Earth Is It (You Take Me For)?'
'Hour of Need'
'Round We Go'
'Lockdown and Frack Off'
'Beginners 101'
'Is There Anybody Out There?'
'The Law According to Dr. Kippah'
'Run for Your Life'
'Set Me Free (Let Me Be)'
'In My Street'
Madness, November 2023:
30 – Aberdeen, P&J Live
December 2023:
1 – Glasgow, The OVO Hydro
2 – Newcastle, Utilita Arena
4 – Cardiff, Cardiff International Arena
5 – Nottingham, Motorpoint Arena
7 – Liverpool, M&S Bank Arena
8 – Leeds, First Direct Arena
9 – Manchester, AO Arena
11 – Brighton, Brighton Centre
12 – Bournemouth, Bournemouth International Centre
14 – Sheffield, Utilita Arena
15 – London, The O2 Arena
16 – Birmingham, Utilita Arena