Nick Cave pays tribute to The Saints' Chris Bailey, his "favourite singer"
Cave called The Saints "Australia's greatest band"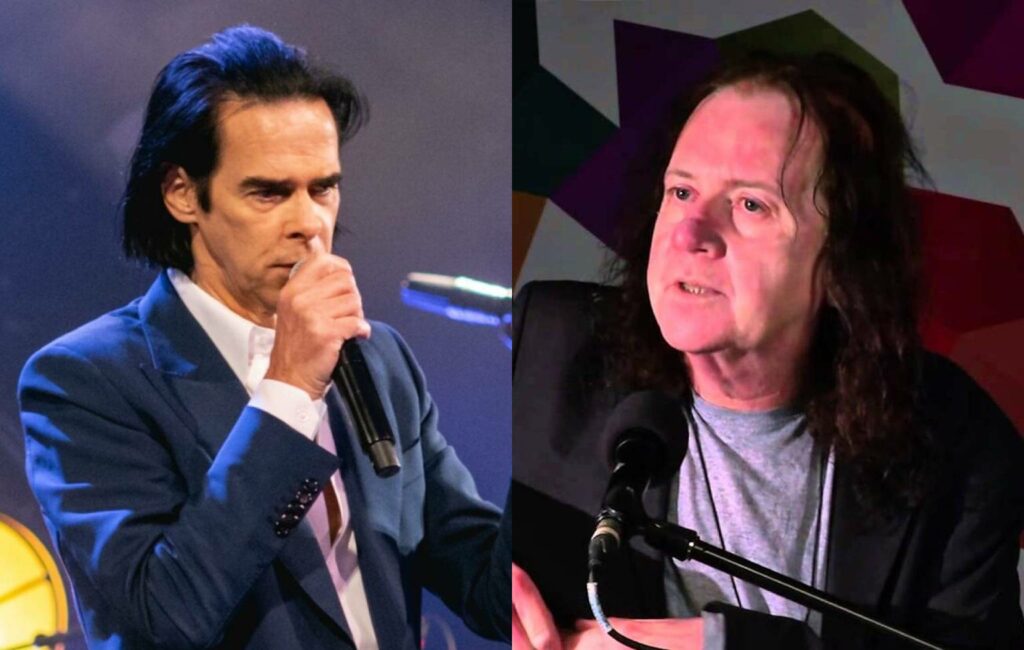 Nick Cave has penned an emotional tribute to The Saints frontman Chris Bailey, who passed away this weekend.
It was revealed on Sunday (April 10) that Bailey had died on Friday at the age of 65. "Chris lived a life of poetry and music and stranded on a Saturday night," a statement wrote.
In a new post on his Red Hand Files website, where he responds to questions from fans, Cave was asked about his memories of Bailey, and what he meant to him as a young musician in Australia.
Cave then shared a photo of himself in the front row at The Saints' first ever Melbourne gig in 1977, which sees him awestruck and watching Bailey sitting down on stage.
Of the occasion, he told the fan: "In the photo Chris is already committed to his life as perhaps the greatest and most anarchic rock 'n' roll singer Australia would ever produce. Conversely, I am in that stonewashed and uncertain state between failing art school and, well, I am not quite sure what. You can almost see the thought bubble forming above my head as an alternate plan presents itself.
Cave added: "In the late seventies, the Saints came down from Brisbane and tore their way through Sydney and Melbourne with their famously anarchic shows. It is impossible to exaggerate the resulting radical galvanising effect on the Melbourne scene — these legendary performances changed the lives of so many people, myself included.
"So, it is with immense sadness that we learn of Chris Bailey's death. Too many great singers have died recently and, once again, I don't have the words that will in any way adequately measure the extent of our collective loss. I can only simply repeat, for the record, that, in my opinion, the Saints were Australia's greatest band, and that Chris Bailey was my favourite singer."
Others paying tribute to Bailey include Cave's collaborator and Bad Seeds bandmate, who called The Saints "one of the best bands" and Bailey "one of the best singers".
Cave and Ellis recently shared the first full trailer for 'This Much I Know To Be True', the pair's forthcoming documentary.
The trailer provides an intimate look at the pair's working relationship ahead of the film's global release on May 11.
"We all live our lives dangerously, in a state of jeopardy, at the edge of calamity," a voiceover from Cave offers in the latest clip, as music from The Bad Seeds' 2019 album 'Ghosteen' plays in the background.
The Andrew Dominik-directed film is described as a companion piece to his 2016 music documentary 'One More Time With Feeling', which focused on the trauma that Cave and his family have experienced following the death of Cave's son, Arthur, in 2015.