Ozzy Osbourne's new album to arrive in September, according to Sharon
"He's busy in the studio"
By Tom Skinner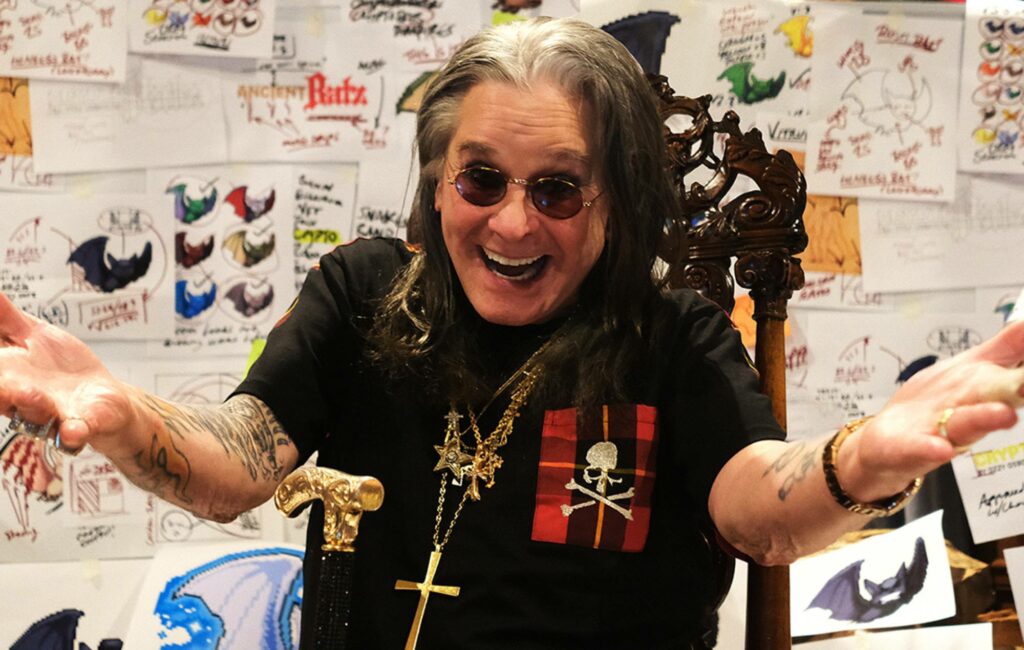 Ozzy Osbourne's new album will come out in September, according to his wife and manager Sharon.

The former Black Sabbath frontman released his 12th studio effort, 'Ordinary Man', back in February 2020. In December 2021, Osbourne's producer and guitarist Andrew Watt confirmed that the singer and his band were "about halfway through" recording its follow-up.

Last month, the Prince of Darkness revealed on social media that he'd "finished" his next full-length project and had submitted it to his label, Epic Records. "I'll be sharing all the information about the album and its' upcoming release with you in the next several weeks," he said at the time.

Osbourne has since contracted COVID-19, but in a recent interview on 'The Graham Norton Radio Show', Sharon confirmed that he was now doing "really, really good".
"He's finished another album which is coming out in September. And there we are," she told Norton.

"He's busy in the studio. He still does all his writing and singing, and it keeps him really happy… He'll never stop singing and writing. We've built him a big studio here [at their house in the UK], so he can do it all at home. And he can't wait to come back, to be honest with you."
Ozzy and Sharon are returning to the UK permanently after living in Los Angeles, California for over 25 years. The decision came as Sharon secured a new job at TalkTV, while Ozzy has expressed a desire to "come home" due to ongoing health issues.
"I'm bringing my hubby back. The kids are so American, they don't wanna come back here. So it's just Ozzy and I," Sharon told Norton.
Speaking to Metal Hammer in 2021, Osbourne explained that his as-yet-untitled 13th record would be "similar in tone" to 'Ordinary Man' but said he "can't describe it completely".
"I've not heard it for a while because it keeps going over to the next person to add their parts – we're fucking around with it all the time," he told the outlet.

Andrew Watt previously revealed that Osbourne's new band consists of himself on guitar, Metallica's Robert Trujillo on bass, with the late Taylor Hawkins of Foo Fighters contributing drums alongside Red Hot Chili Peppers' Chad Smith.
Eric Clapton, Jeff Beck, Josh Homme and Zakk Wylde are also expected to make guest appearances on the upcoming album.