Radio 1's Big Weekend 2022 to take place in Coventry
The three-day annual music festival will take place May 27-29 at War Memorial Park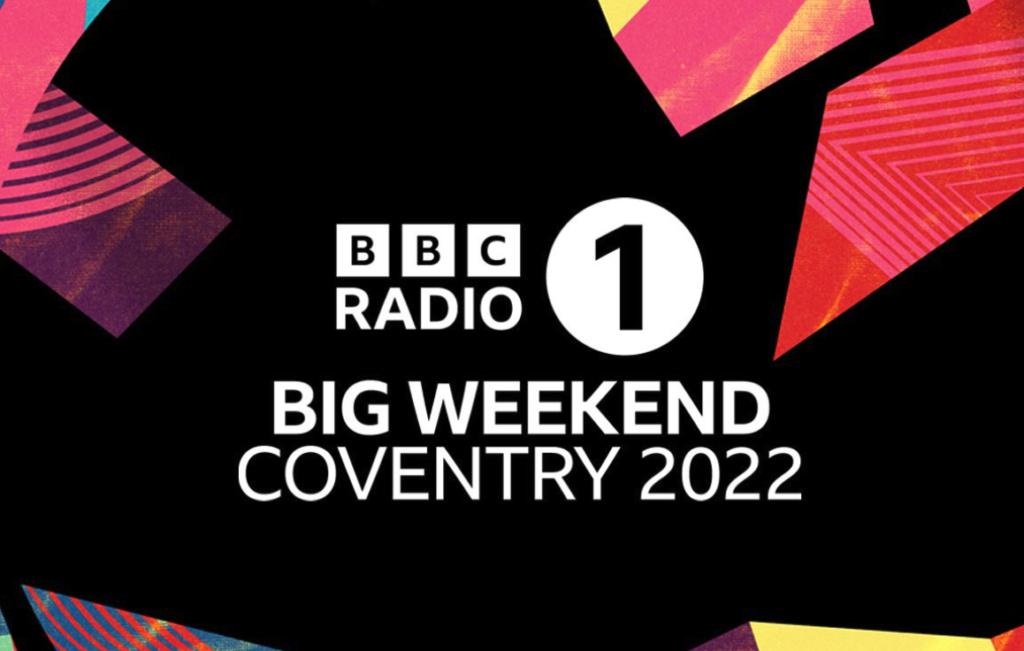 Coventry is set to host Radio 1's Big Weekend 2022 after two years of going virtual and three since the last live Big Weekend.
The three-day annual music festival will take place May 27-29 at War Memorial Park, with line up details expected to be announced soon.
Pa Salieu, who grew up in Coventry said he's "more than proud" of his city, and that having Big Weekend hosted there is "very, very exciting".
"It's a city full of so much vast culture. It will be sick, Coventry will appreciate it," he told BBC Newsbeat.
"For me, Coventry's exciting."
Announcing the news on BBC Radio 1's 'Breakfast Show' on Tuesday (November 16), host Greg James said: "We are so excited to be doing a Big Weekend again, together, in a field, watching the world's biggest artists performing just for us.
"The Big Weekend is heading to Coventry, we are going to be there for three days and 70,000 of you will be able to join us.
"It is our favourite thing to do here at Radio 1, to bring music to a field."
Coventry is the city of culture for 2021 and is also set to host the MOBO Awards in December.
Head of Radio 1 Aled Haydn Jones said: "We can't wait to bring some of the biggest artists on the planet along with us when we head to Coventry in May."
He added: "​​Radio 1's Big Weekend always kicks off the UK's festival season in style, so we're delighted to be bringing it back to the field again for 2022.
"We've got some incredibly exciting ideas in the pipeline for the event this time around".
Previous Radio 1 Big Weekend headliners include Foo Fighters, Stormzy and Miley Cyrus.
This year's Big Weekend was broadcast online, with acts like Coldplay, Celeste and Ed Sheeran playing live from landmark spots across the UK.
2020's event was also virtual and saw acts including Sam Smith and Young T & Bugsey recording sets at home.
Last month (October 16), Radio 1 also hosted Out Out! Live at The SSE Arena in Wembley, which featured performances from Sam Fender, Biffy Clyro, Sigrid, AJ Tracey, Griff and more.