See exclusive Beatles images from new book 'With A Little Help From My Lens'
Take an exclusive look at images from the archives of Fab Four photographer Tommy Hanley
By Nick Reilly
Ahead of the release of new book With A Little Help From My Lens, Rolling Stone UK can exclusively reveal some of the photos of The Beatles that feature within its pages.
The forthcoming book chronicles the work of music photographer Tommy Hanley, who was considered to be one of the Beatles' inner circle after taking a vast array of shots as the Fab Four conquered the world like no band had ever done before.
In the photos obtained by Rolling Stone UK, The Beatles are seen in a variety of settings, including heading off on a flight around the globe and John Lennon meeting a fan at London's Savile Row.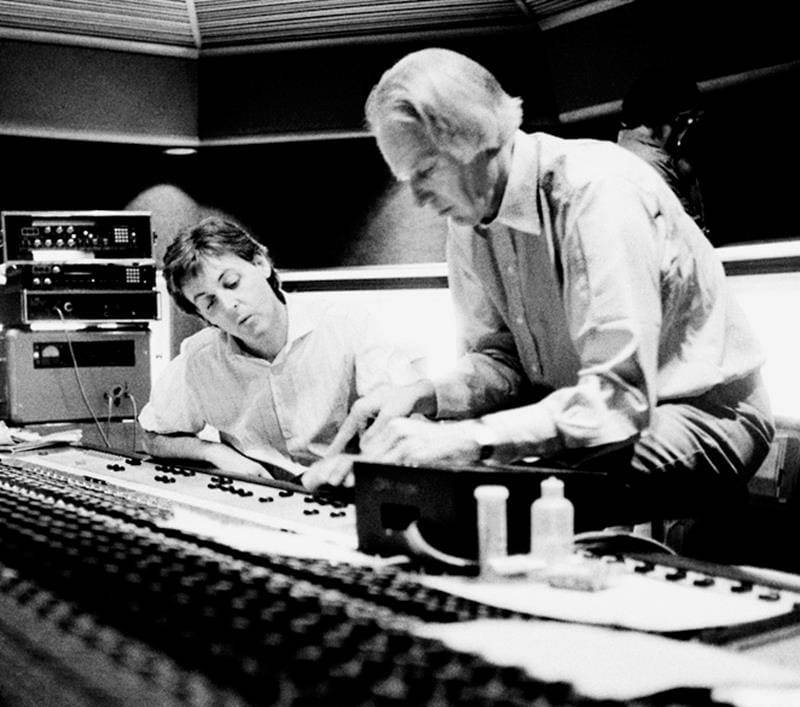 The other shots show a different side to the band. One reveals Lennon as he kicks back on a bed taking a phone call, and a fourth shot shows Paul McCartney deep in thought while in the studio with producer George Martin – the man famously considered to be the fifth Beatle.
Tommy Hanley initially drafted the book in 2010, but it has now been brought to life by his son Tony – who took the original negatives and colour transparencies and used modern technologies to bring brought, colour and life to the over 100 images that now appear in the special limited edition publication.
The book is an in-depth look at Tommy's time with the band, from when he first met and photographed them in 1963, through to the end of the decade when The Beatles called it a day. It also casts a light on his experiences in the 1980's when he returned for a third time as an archivist for Apple Corps to assist in tracking down photographs and memorabilia for the famous Anthology project.
Remarkably, the book also sees Tommy rueing his decision not to join The Beatles on their first flight to America in 1964 – the very same trip that saw them making their unforgettable US TV debut on the Ed Sullivan show.
"I must have been a very precocious young man in 1964, because at this point in my life-long association with the greatest group of all time I decided that I'd had enough of The Beatles and I decided that I did not want to go to America with them," he recalls in the book.
"But when that now famous day of their departure to New York arrived in 1964, I couldn't resist going along to London Airport to see them off. I sat with them for a while as they awaited to take off.
"My memories of that day are a bit hazy, although I do have a very clear and touching memory of John's disappointment when I told him I wasn't flying with them. He was sitting with his wife, Cynthia, in Departures and John's expression visibly dropped when I told him I wasn't coming, and he wasn't acting.
"John was a very honest man, and he wasn't good at disguising his feelings; there was no reason why he should have to hide anything. I felt gratified that with all that was going on around him he should care so much, even at all, that I would be staying behind."
With A Little Help From My Lens is released on August 27. You can pre-order it here.