Stormzy launches Merky FC to address racial inequality in football
The new initiative aims to secure senior roles in football with people of Black or mixed Black heritage.
By Nick Reilly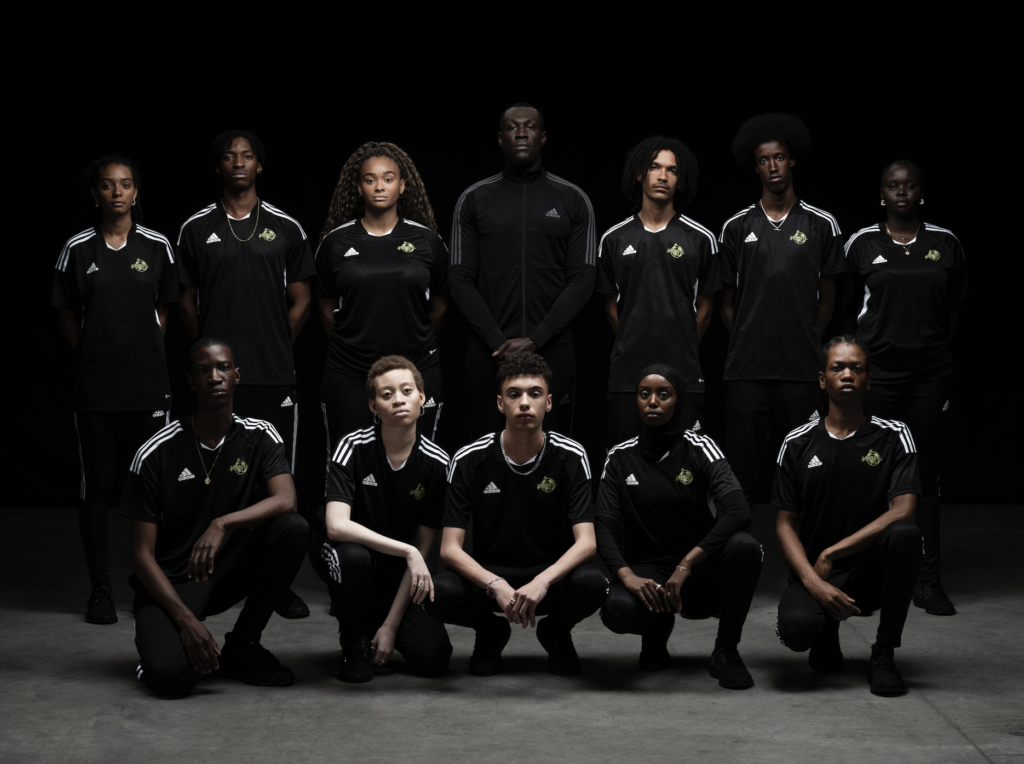 Stormzy has announced the launch of Merky FC, a new initiative that aims to fight and reduce racial inequality within football.
The rapper's collaboration with Adidas on the project comes after research commissioned by the sports wear brand revealed that just 6.7% of senior roles in football are taken by someone who identifies as Black or mixed Black heritage.
The research also reveals that over half (55%) of Black British youth admitted to having faced discrimination when applying for white collar roles in the past. Of the 70% who have tried to get a work placement in an industry they are passionate about, nearly half (49%) have faced difficulties due to their ethnic background.
Merky FC aims to reduce that figure by providing access to a host of multi-year, paid professional placements across the industry. Both Stormzy and adidas have also joined together with brands such as Sky Sports and clubs like Manchester United and Fulham FC to form a new careers programme that will commence in January 2023. Each partner will provide a variety of work placements in a bid to change the game and address inequality.
Stormzy said: "Just 6.7% of senior roles in football are taken by someone who identifies as Black or mixed Black heritage. We barely see any black Team Managers, Coaches, Sports Presenters, Assistants, Ops Managers, Sales Managers, Accountants, Marketing Managers or Physiotherapists – the list goes on, nor are many of us even aware of the vast roles available within the football industry. Through the #Merky FC initiative we hope to inspire real change within this field as part of my wider commitment to support racial equality in the UK.
"With the support of adidas and the additional 10 partners, we will be in a position to aid the people who may have experienced disadvantages during their football career pathway. We strongly encourage other companies to join us in our mission."
The new initiative marks the latest stage of the rapper's renowned philanthropy. Since 2018, he has provide scholarship to 19 UK Black students attending Cambridge University through his #Merky Foundation.
Later this month, he will release his anticipated third album 'This Is What I Mean'.