The Chemical Brothers confirmed for last-minute Glastonbury set
The pioneering DJs will play a Friday night set at Arcadia
By Nick Reilly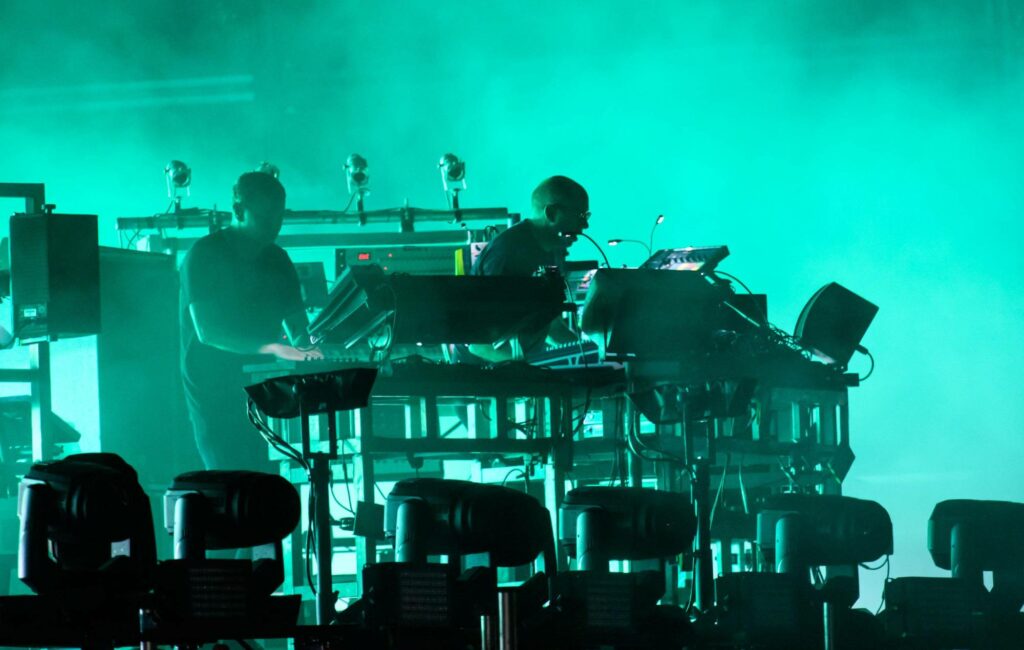 The Chemical Brothers will play a last-minute set at Glastonbury Festival this Friday (June 24), it's been confirmed.
It comes after the pioneering DJ duo – Tom Rowlands and Ed Simon – were among the initial names touted to play a secret set earlier this week.
Now, an official post confirms that the duo will play the festival's Arcadia area from 11PM to 1AM this Friday.
They were initially rumoured last week after fans noticed a convenient slot in the middle of their European tour. They also recently wrote on an Instagram post: "Intense rehearsals completed. Brand new intense show. We're ready for the summer, see you in a field soon."
Their last Glastonbury performance came at the festival's most recent edition in 2019, when they headlined the Other Stage.
Other rumoured acts include George Ezra. A photo from the Glastonbury site revealed a sign which read "Gold Rush Kid, John Peel Stage, 2pm", the name of Ezra's latest album released earlier this month.
The festival kicks off tomorrow (June 22) to June 26, where Billie Eilish, Paul McCartney and Kendrick Lamar are set to headline. The likes of Wolf Alice, AJ Tracey, Haim, Lorde and Noel Gallagher's High Flying Birds will also perform on the Pyramid stage.
Glastonbury co-founder Emily Eavis recently spoke to Rolling Stone UK about the festival's long awaited return.
"That feeling when people settle in, pitch their tents and the cheering runs through the valley – I just can't wait to hear that cheer again. It's going to be like the best Christmas ever," she said.
"There are a couple of people on my list, but I'm going to remain tight-lipped because we're in talks with a couple that we've been trying to get for a long time," she said. I don't want to get into trouble! My dad used to put the bands on the poster before they'd confirmed. In 1982, he put U2 on – it was the old tactic of, 'Come on, you're on the poster, you've got to play.' You wouldn't get away with that now."