The Cure say long-awaited album 'Songs Of A Lost World' will arrive by autumn
Frontman Robert Smith confirmed the news at the Ivor Novellos on Thursday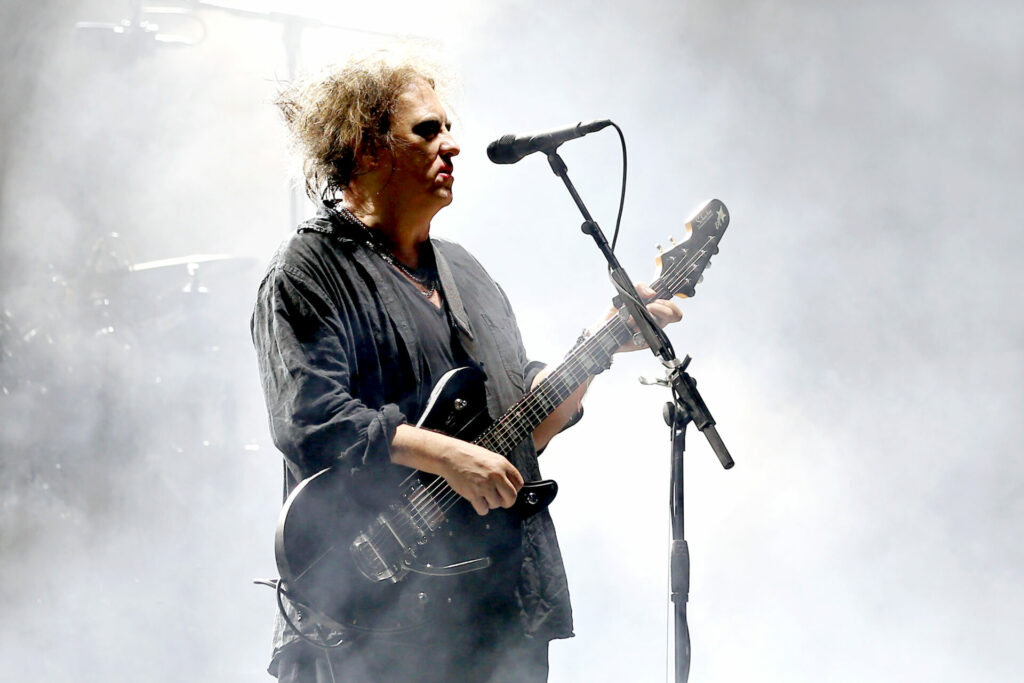 The Cure have confirmed that their new album 'Songs Of A Lost World' will arrive by the time they start their autumn tour this October.
Frontman Robert Smith said that the 12-track album – the follow-up to 2008's '4:13 Dream' – "is almost finished" and is "the best thing we've done".
Speaking in the press room last night (May 19) after he and his The Cure bandmate/songwriting partner Simon Gallup received the Icon Award at the Ivor Novellos, Smith said: "We will be releasing a new album. I get fed up of saying this now!
"We will be playing from October and the new album will be out before then. We walked on [stage at the Ivors today] to a bit of new music, actually. Hopefully no one recorded it!"
Smith continued: "It'll be worth the wait. I think it's the best thing we've done, but then I would say that. I'm not doing an Oasis when I say that, 'IT'S THE BEST FOOKIN' ALBUM'. A lot of the songs are difficult to sing, and that's why it's taken me a while."
The Cure have been teasing their "merciless" new album 'Songs Of A Lost World' in interviews as well as a more "upbeat" record that Smith told NME is further behind in production.
"While there are a handful of really good songs, I've kind of fallen out of love with others so we're going to have to record another four or five perhaps," Smith said. "If it gets finished, it's very upbeat. It's the flip-side to the first one." He didn't provide a timeline of when fans can expect it.
"I can't wait to sing it, actually. I feel quite distraught singing the same songs over and over again."
In amongst the two Cure records, Smith previously revealed that he's been chipping away at his long-mooted solo album, which he said won't be out until 2023.
"I have to keep revisiting it," he said in March. "It's a thing I've wanted to do for so many years. I realise I've only got one shot at doing it, so I've now started to add real instruments and acoustic instruments, whereas this time two years ago it was literally just feedback – but I've kind of grown a bit disenchanted with it. I'd listened to it like three times and I think it's rubbish."

In other news, The Cure are one of many bands that have contributed handwritten lyrics to a book that will raise funds for Teenage Cancer Trust.
Check out The Cure's upcoming UK/European tour dates here.