The Libertines' Gary Powell delivers update on their next album
"We know we can't re-invent the wheel regarding our musical creativity"
By Nick Reilly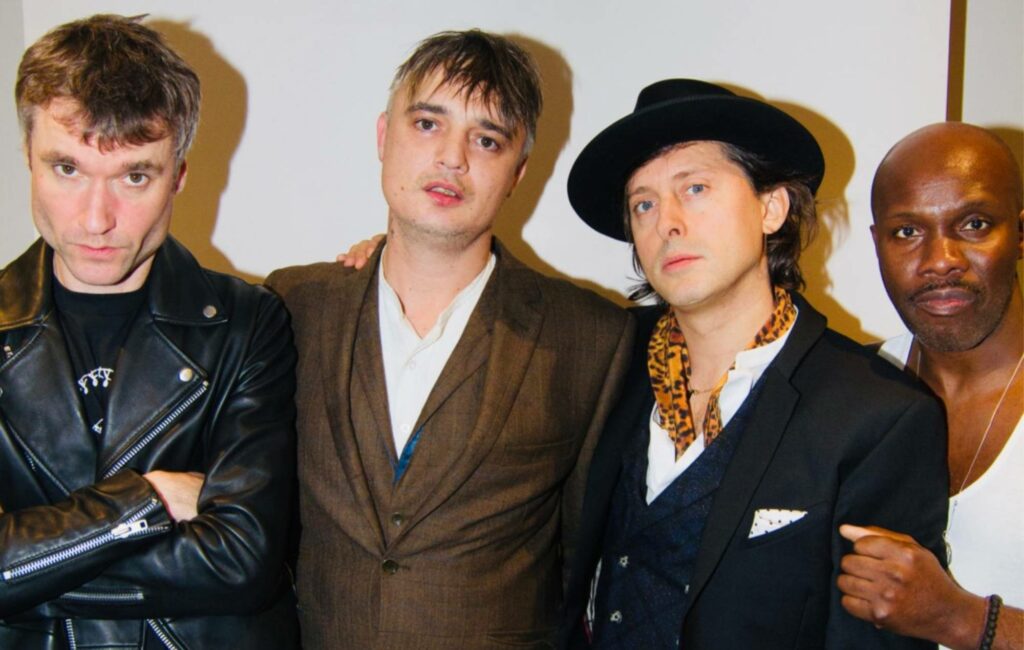 Fans of The Libertines shouldn't expect their next album anytime soon, drummer Gary Powell has said.
The last record from the indie icons came in 2015's 'Anthems For Doomed Youth', but Powell says the band – famously fronted by Pete Doherty & Carl Barat – are continuing to take time with its follow-up.
"Recording is going slowly, but methodically, we know we can't re-invent the wheel regarding our musical creativity," Powell told Rolling Stone UK.
"We are trying new ways of approaching writing and hopefully new sonic variants that will entice a new audience without disenfranchising our old one."
The Libertines still remain as active as ever despite a lack of new material, playing a string of large outdoor shows across the UK when lockdown restrictions lifted last July.
"Regardless of being on stage, just being back with the guys whom I started this mad journey with has been a dream," said Powell.
"Everything I have managed to accomplish, from writing music for different brands, to starting my own record label, djing around the world, becoming a Radio DJ, producing other acts, has been accomplished of the back of me being a Libertine.
"I will never ignore that fact and hopefully the boys recognise that our relationship has spawned many an individual opportunity for us all."
Speaking to NME last year, Powell also explained that the record would not see the band emulating the sounds of their earlier eras, having released debut album 'Up The Bracket' in 2002 and their self-titled follow-up in 2004.
"We've come to the agreement that how we worked on the last album really influenced the dynamic and the lyrical content," he said.
"It felt like a Libertines album, but there was a definite progression there. We weren't trying to reinvent the wheel, we were just trying to make it a little bit slicker because we were a little bit older. We're not going to pretend we're the same guys who wrote those first two albums."
Powell is also currently involved in Restore The Music UK – a UK based nonprofit which aims to deliver musical education to children from deprived backgrounds in the UK. The organisation recently partnered with Italian football club AC Milan's charity, Fondazione Milan, to jointly launch Restore The Music Milan, with the mission of using both music and sports to combat educational poverty in Italy.
"Music has allows been an important tool of communication for the person trying to relay a feeling or a viewpoint and whether or not an individual will go on to to pursue a career as a professional musician or an educator," said Powell of the initiative's importance.
"Someone who has studied music will be better at understanding themselves from an emotional standpoint, or they will have the ability to work with others; as musicians who are in bands or ensembles must have the ability to communicate ideas and approaches."