Travis Scott and Drake sued over Astroworld crowd surge tragedy
Several lawsuits have been filed after a tragic crowd surge that left eight people dead on Friday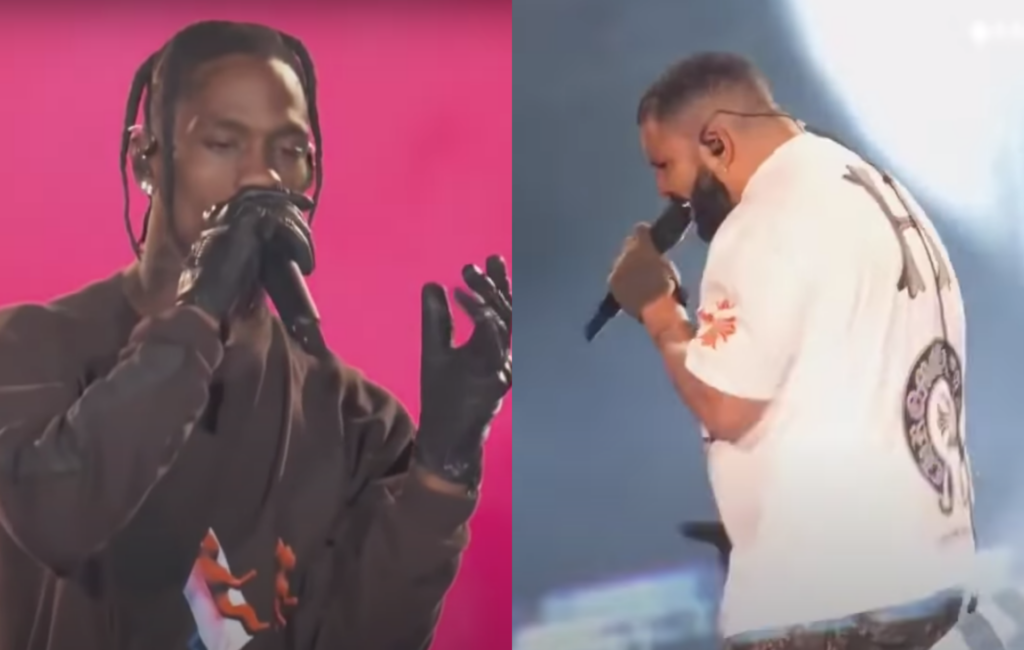 Travis Scott, Drake and Live Nation are being sued after the Astroworld music festival tragedy which saw eight people die as a result of a crowd surge on Friday (November 5).
In a complaint filed by festival goer ​​Kristian Paredes, 23, the rappers and show producer are accused of negligence and "inciting the crowd", as reported by the Daily Mail.
The complaint also states that Drake "came on stage alongside Travis Scott and helped incite the crowd".
It adds that Drake continued to perform with Scott "as the crowd became out of control" and "crowd mayhem continued".
Paredes claims he suffered bodily injuries at the festival, some permanent, and is seeking over $1million.
Representing attorney Thomas J. Henry said: "There is no excuse for the events that unfolded at NRG stadium on Friday night.
"There is every indication that the performers, organizers, and venue were not only aware of the hectic crowd but also that injuries and potential deaths may have occurred. Still, they decided to put profits over their attendees and allowed the deadly show to go on.
"Live musical performances are meant to inspire catharsis, not tragedy. Many of these concert-goers were looking forward to this event for months, and they deserved a safe environment in which to have fun and enjoy the evening. Instead, their night was one of fear, injury, and death."
Billboard reported a separate lawsuit against Scott and the Astroworld music organisers. In a petition filed Saturday (November 6) in Harris County District Court, Manuel Souza sued Scott, record company Cactus Jack, Live Nation, and organizer ScoreMore.
Souza called the tragedy "predictable and preventable", with his attorney Steve Kherkher adding that the defendants "failed to properly plan and conduct the concert in a safe manner".
He continued: "Instead, they consciously ignored the extreme risks of harm to concertgoers, and, in some cases actively encouraged and fomented dangerous behaviors."
It was also reported to reference his prior behaviour at concerts such as encouraging fans to "rage".
Souza's attorneys are also seeking at least $1million in damages.
A third lawsuit has been filed by personal injury attorney Ben Crump on behalf of Noah Gutierrez, who reportedly helped affected crowd members into the VIP section. "We will be pursuing justice for all our clients who were harmed in this tragic and preventable event," Crump said in a statement.
Scott, Drake, Live Nation and ScoreMore are yet to respond to requests for comment responding to the lawsuits.
Scott took to his Instagram to respond to the tragedy, at which the victims were aged between 14 and 27. "I'm honestly just devastated and I could never imagine anything like this happening," he said.
"My fans really mean the world to me," he added. "I always just really want to leave them with a positive experience. Anytime I can make out what's going on, I stop the show and help them get the help they need."
It followed an initial statement on social media in which he said he was "absolutely devastated" by the "tragic loss of life" at the concert.