Ukrainian Eurovision winners Kalush Orchestra announced for Glastonbury 
The group will play Glastonbury's Shangri La on Friday night
By Nick Reilly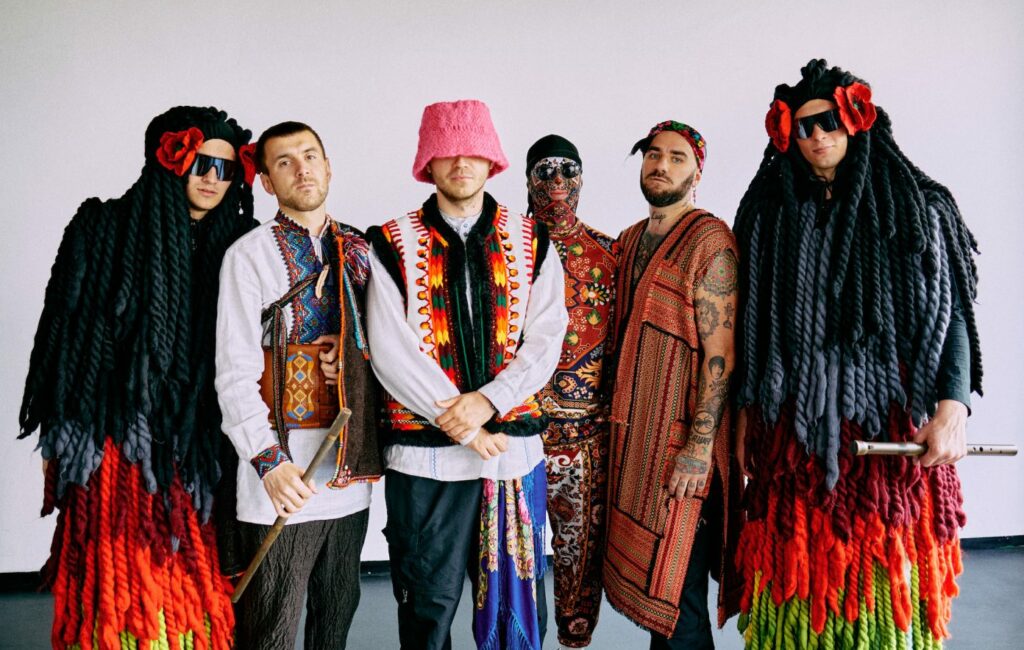 Ukrainian Eurovision winners Kalush Orchestra have been announced as a last minute addition for Glastonbury 2022.
It comes after the group won this year's Eurovision Song Contest in Turin last month with their hit 'Stefania'.
It's now been confirmed they will appear at Glastonbury 2022, which marks their first ever UK performance. The group will perform on the Truth Stage in Shangri-La at 1:10am on Friday night/Saturday morning.
"We are so excited to be playing at Glastonbury Festival alongside some of the biggest names in music from around the world," frontman Oleh Psiuk commented. "This is the perfect place for our first ever British performance and we hope it will be the start of many in the UK.
"We are very grateful for all the support we receive from the people of Britain, both for us and our country, and we are preparing a very special Ukrainian surprise for the fans at Glastonbury. What is it? You'll soon see. See you there."
Other last minute additions include The Chemical Brothers, who were announced for an Arcadia performance earlier today.
The festival kicks off tomorrow (June 22) to June 26, where Billie Eilish, Paul McCartney and Kendrick Lamar are set to headline. The likes of Wolf Alice, AJ Tracey, Haim, Lorde and Noel Gallagher's High Flying Birds will also perform on the Pyramid stage.
Glastonbury co-founder Emily Eavis recently spoke to Rolling Stone UK about the festival's long awaited return.
"That feeling when people settle in, pitch their tents and the cheering runs through the valley – I just can't wait to hear that cheer again. It's going to be like the best Christmas ever," she said.
"There are a couple of people on my list, but I'm going to remain tight-lipped because we're in talks with a couple that we've been trying to get for a long time," she said. I don't want to get into trouble! My dad used to put the bands on the poster before they'd confirmed. In 1982, he put U2 on – it was the old tactic of, 'Come on, you're on the poster, you've got to play.' You wouldn't get away with that now."