Watch My Chemical Romance play first UK show in 11 years as reunion tour begins
Two-and-a-half years after their Los Angeles comeback show, the band finally began their full reunion in Cornwall last night (May 16)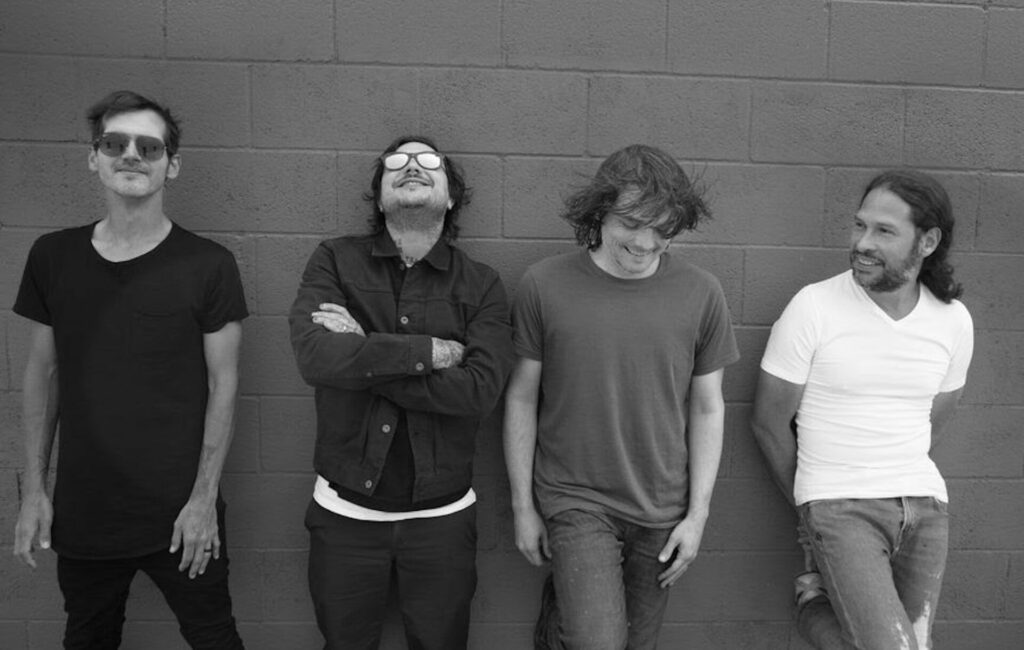 My Chemical Romance made their return to the UK last night to kick off their reunion tour, debuting new music and rarities at their first show here in 11 years – see footage, setlist and more below.
The band, who disbanded in 2013 and released their "eulogy" final song 'Fake Your Death' the following year, have been gearing up for a reunion tour from this spring after getting back together in December 2019 to play their first show in seven years at the Shrine Auditorium & Expo Hall in Los Angeles.
Last night (May 16) at the Eden Project in St. Austell, Cornwall, My Chemical Romance finally kicked off their reunion tour, which will take them throughout 2022 and beyond.
The show kicked off with the live debut of the band's new song 'The Foundations Of Decay', their first new material in eight years which landed last week.
From there, they played their biggest hits including 'Helena', 'Na Na Na (Na Na Na Na Na Na Na Na Na)', 'Teenagers', 'Welcome To The Black Parade' and more.
Fans are also pointing out a new series of merchandise on sale at the show, which are emblazoned with the word 'swarm'. From fans' reactions, it appears that many believe the band have a reunion on the way with 'Swarm' as its title.
See footage of the show and the 'Swarm' merch below.
See the band's full setlist from the comeback show below.
'The Foundations Of Decay'
'Helena'
'Give 'Em Hell, Kid'
'Make Room!!!!'
'Summertime'
'This Is How I Disappear'
'You Know What They Do To Guys Like Us In Prison'
'Na Na Na (Na Na Na Na Na Na Na Na Na)'
'Famous Last Words'
'Surrender The Night'
'Teenagers'
'DESTROYA'
'Our Lady Of Sorrows'
'Vampire Money'
'Thank You For The Venom'
'Mama'
'Welcome To The Black Parade'
'Sleep'
'Boy Division'
'I'm Not Okay (I Promise)'
'The Kids From Yesterday'
See My Chemical Romance's upcoming UK and Ireland tour dates for 2022 below, and a full list of dates including Europe, North America and beyond here.
MAY
19 – Stadium MK, Milton Keynes
21 – Stadium MK, Milton Keynes
22 – Stadium MK, Milton Keynes
24 – Royal Hospital Kilmainham, Dublin
25 – Royal Hospital Kilmainham, Dublin
27 – Victoria Park, Warrington
28 – Sophia Gardens, Cardiff
30 – OVO Hydro, Glasgow