The xx's Oliver Sim releases second solo single and new video – watch
'Fruit' follows swiftly on from last month's 'Romance with a Memory'
By Joe Goggins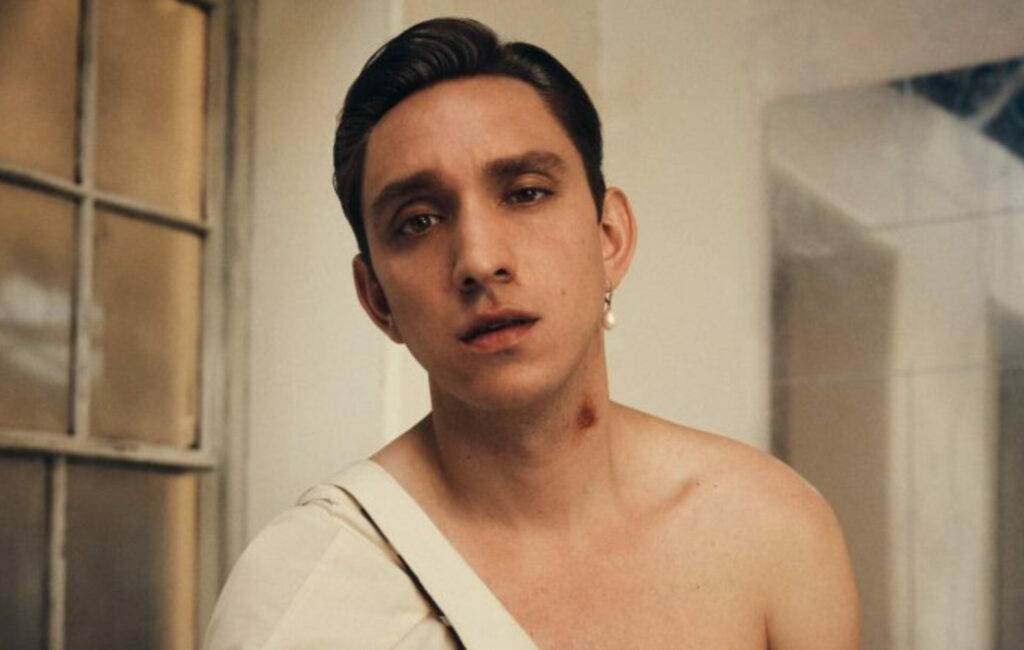 Oliver Sim of The xx has shared a new single, 'Fruit', which was produced by bandmate Jamie xx.
The London trio's bassist and vocalist released the track today (April 6), with it following hot on the heels of his debut solo single, last month's 'Romance with a Memory'. The new track, described in a press release as a "joyful celebration of queer identity and self-acceptance penned to his younger self," comes with an accompanying music video from 'Knife + Heart' director Yann Gonzalez – you can watch it below.
Discussing the video, Sim said it was "directed by one of my absolute favourite directors: the sexy, hilarious, scary and soulful Yann Gonzalez." He's also announced a handful of solo tour dates, which will be his first – including a show at London's Shoreditch Town Hall on May 10. "I'll be playing my extensive back catalogue of two songs," Sim joked, "and something extra."
Also weighing in on the 'Fruit' video was Gonzalez himself, who said: "Oliver and I have so much in common: we love pop culture, horror films and we used to be femme kids before turning into proud queer adults. So, when he asked me to work on his poignant solo tracks, most of the ideas popped up quite naturally and the 'Fruit' video became this magic tale of liberation that the lyrics and the emotionally driven music already implied."
Gonzalez added: "The song and the TV show here are like a multi-faceted mirror where Oliver and the kid, the live performance with its crew and flirtatious TV host, the 35mm film and the Ikegami video all shine and merge in order to create the same exhilarating feeling of being freed."
Sim was the last of The xx's long-standing three-piece lineup to release solo material, after guitarist and vocalist Romy dipped her toe into the solo water in 2020 with debut single 'Lifeline'; she followed that up in January with 'Lights Out', a collaboration with Fred Again and HAAi. Around the release of 'Lifeline', Romy confirmed that The xx have a future; their last album, 'I See You', turned five this past January.
"I got some messages and stuff from people saying: 'What's happened to The xx?' And I just wanted to be clear with that and just say we love each other and we're making more music together for sure," she reassured Apple Music's Matt Wilkinson.
"But it's nice to just encourage each other to do something different," she continued, "and like I said, just learn and bring something new back. And also I like being able to just see Oliver [Sim] and Jamie [xx] do something from afar and be inspired by that."